---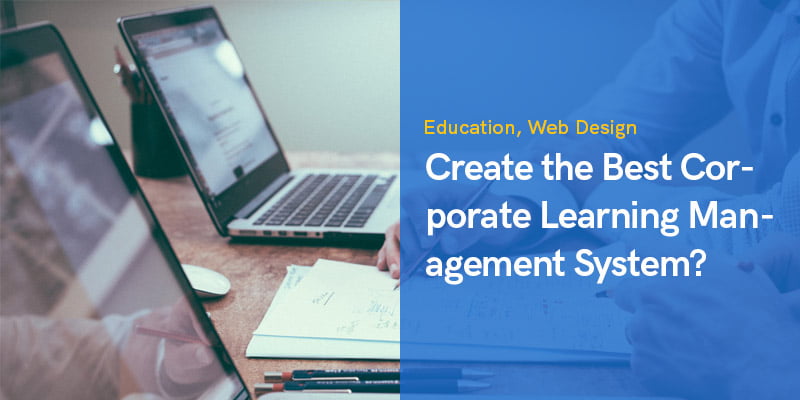 How to Create the Best Corporate Learning Management System in 2023?
The ability to create your learning management system can significantly improve both the qualifications and the efficiency of employees.
To achieve this, you need to understand what exactly Learning Management System (LMS) is and what functions it can provide. Also, successful software will allow you to be in demand within the company and be successful enough for sales.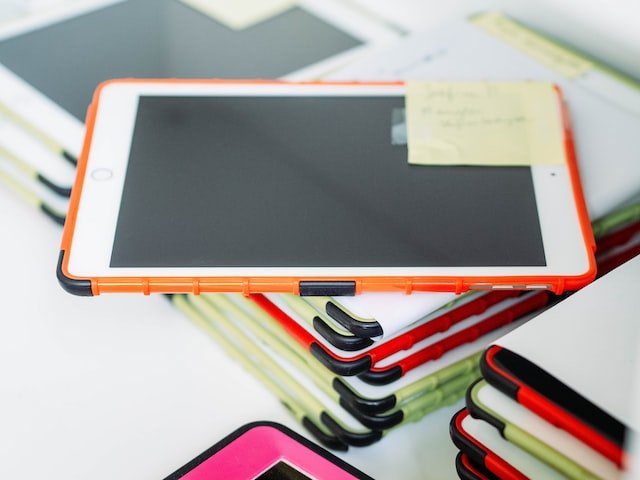 Although there are quite a few services that provide similar services, having your unique one will still be in demand.
Definition of Learning Management System
A learning management system (LMS) is a system that involves the provision of educational services. Initially, only training centers used this system, but soon large companies began to use it.
Currently, there is a trend towards training within the company, which affects the fact that LMS is used more and more often. Therefore, developing this system will allow companies to present the platform so their employees can receive advanced training.
During training, you can observe that employee team spirit increases, positively affecting work efficiency. The main task of the LMS is to manage the knowledge already acquired.
With the help of the system, it will be possible to assign employees to projects more intelligently. Companies can use LMS to adapt an employee to an existing company environment.
This will allow you to introduce a new employee into the workflow quickly, and there will be no need to waste the time of an experienced employee.
Benefits of Learning Management System
The advantages provided by LMS are significant enough and can be equated with why it is necessary to introduce this system in companies.
Although it may seem that companies do not need this system, you need to understand that only with the development of employees can a company develop.
Saving Time and Money
With a unified education system, it will be much easier to introduce employees into the company's ecosystem. Because, if necessary, you can open access to information that can easily explain the specifics of the work.
This will allow you not to spend much time explaining the material to employees, which will better affect the team's effectiveness.
With the help of one course, you can not only successfully present the company to new employees but also spend the time of an existing employee on the right thing.
Great Motivation
Developing their courses will help employees effectively share knowledge, improve their skills, and later sell their knowledge to others.
This will not only increase profits but also motivate employees to become experts. Upon completing the course, an employer can give some kind of work encouragement to inspire others and motivate them to take the following courses.
Better Communication Within the Team
Learning management system development can significantly improve communication within the team. When passing the same course, employees will communicate and help each other.
And this will positively affect the atmosphere within the team. A cohesive team will produce better results, so having some competition will be a great solution.
Who Needs an LMS Platform?
LMS development will be appropriate for those companies that want to reach a new level. With the help of your platform, it will be possible not only to improve the knowledge of employees but also to sell knowledge to others.
After the courses provided by the company, it will be possible to hire beginners. So the knowledge will be only those that the company needs, and there will be no need to retrain the person.
When developing such a system within a team, work efficiency can increase. This will improve the performance of the company and its development.
Things Should Be Consider When Developing Corporate LMS
Several nuances must be considered when the idea of ​​​​creating an application appears. There is a ready-made software base that can be used.
So when using educational software development services, a ready-made system can be used that will allow the early launch of the product. It is also essential to adjust the accessibility of the platform.
This is easiest to do with the help of corporate mail. When releasing, you should understand that the application should not have errors. Otherwise, the actual progress of the employee may disappear or give errors in the tests.
Therefore it is essential to find reliable web app testing services. They will help launch a product that can be used immediately.
Conclusion
LMS system is a great solution that can be used to improve the knowledge of employees. This will have a positive effect on the overall result of the company.
Because employees not only become professionals, but the general atmosphere in the team will be better. The decision to create an LMS for use within the company will be just as reasonable as creating an LMS for knowledge sales.
You can significantly increase productivity and profitability with the proper use of LMS.
Recommended Posts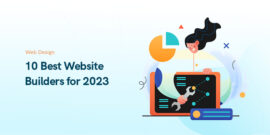 January 19, 2023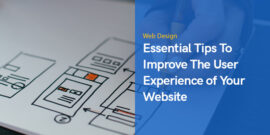 January 10, 2023