---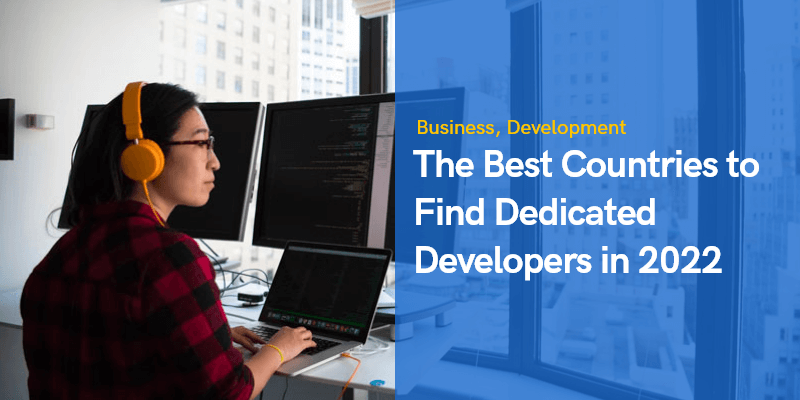 Hiring Developers for a Remote Team: The Best Countries to Find Dedicated Developers in 2023
Every business owner of a software developing company is focused on creating a high-quality product for users with minimal costs. That's why one of the main goals is to hire a software development team which can move forward with this mission.
In ordinary conditions, the easiest way to find employees is to work with your citizens. They are located near your offices, know your language, have the same cultural particularities, etc. But regarding cutting costs and saving funds, you are interested in hiring experts for outsourcing services.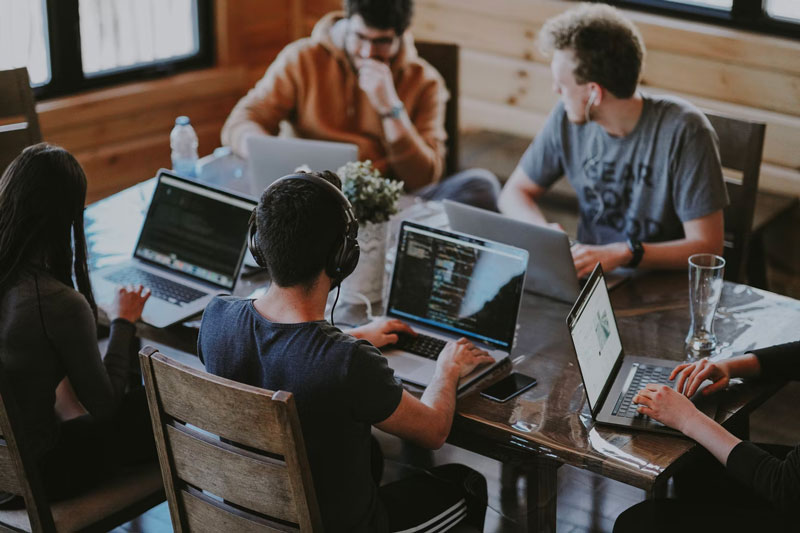 The Power of Software Development Outsourcing
The IT industry has all the reasons to outsource experts from other countries. According to statistics of https://jatapp.com/, this is the most efficient way to get skilled developers and move forward to your goals.
Such an approach allows cutting costs because of the lower range of salaries in those countries and still attracts qualified and experienced people.
Here are the top benefits of outsourcing dedicated software development experts:
– fast hiring. By doing all preparations, interviews, and discussions online you will save time and let your new employee start the work;
– high expertise. By working with skilled and experienced developers, you can significantly boost the power of your team;
– required support. Whether you need to scale your team for short-term or long-term projects, you can rely on outsourcing developers;
– saving funds. You will easily cut your costs by saving money on organizing the workspace and purchasing technical equipment for a new employee;
– better productivity. If you have people to cover your back for a standard or urgent project, you will be sure in completing and delivering your software on time;
– deal with challenges. Using outsourcing IT services, you can easily face and solve potential issues in your business.
It's great to know that you can hire a dedicated software development team for getting different services. Usually, startup leaders or company founders aim to find experts in UI and UX design, game and web development, mobile software development, and so on.
​​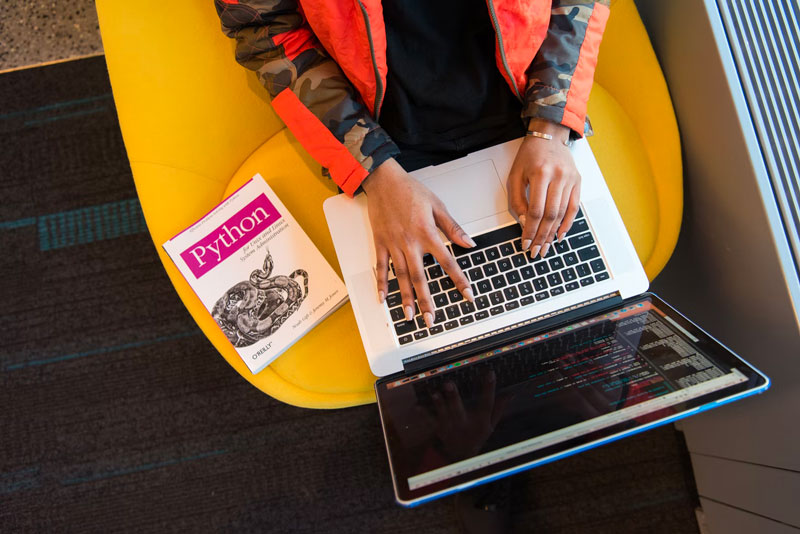 The Best Countries for Software Engineers
Using special tools and indicators, experts have analyzed the development market and made summaries about which countries can provide you with the best offers in cooperation.
Depending on the potential employees' qualifications, experience, skills, salaries rate, and other indexes, we can consider the following countries to be perfect sources for hiring a professional software team for your project.
Ukraine
Ukraine is located in Eastern Europe and opens huge advantages for young startups and companies in the IT industry. First of all, Ukrainian people have a great education and literacy level.
According to the statistics, every year more than 130 thousands of developers graduate from educational establishments, so they are ready to participate in new and exciting projects.
If you want to cut your costs, then hiring coders, designers, and developers from Ukraine is the best option. The salary rate is much lower here than in other countries in Europe.
Czech Republic
We used to consider the Czech Republic a great place to travel and enjoy your journey as a tourist. There are many places to visit but there are also many talented developers in the IT industry. They may be interested in developing your IT product.
As you understand, the Czech Republic belongs to the list of the best countries to outsource. You can hire professional coders with experience in different programming languages.
Many experts confirm that the Czech Republic is one of the top-3 fast-growing hubs in software, game, and website development.
​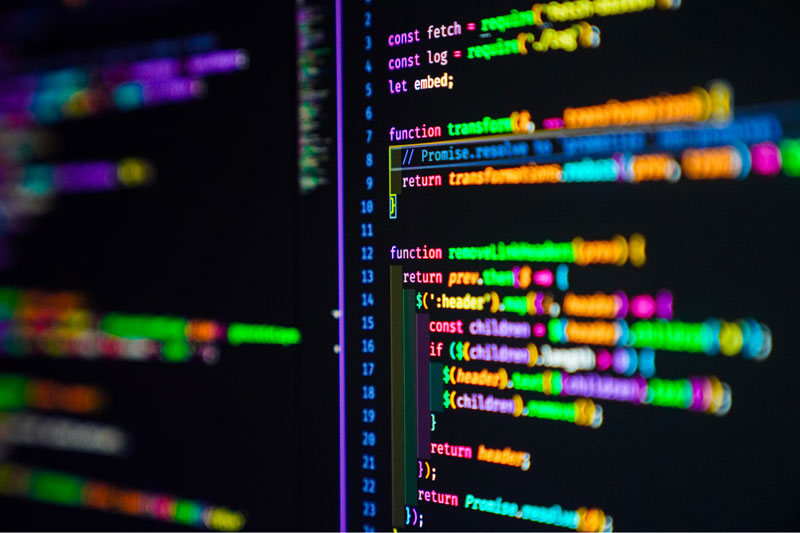 Poland
Poland is a country of the European Union. In the last decades, it has been known for active growth in economic and IT areas. That is the first reason for software development companies to be interested in hiring local employees.
It's fair to say that Polish developers don't have such huge achievements and experience in the IT industry as Western colleagues.
But they are quite skilled and motivated. Besides, Poland has already taken care of accepting important laws regarding data protection, security, and intellectual property. Such an approach encourages foreign employees to offer Polish developers mutually beneficial cooperation.
Belarus
According to statistics, over 60% of Belarusian developers work remotely for foreign employees. Thanks to the government of Belarus, the High Technology Park was created to support the cooperation between professionals and employees.
It is said, this hub is a place of IT innovations. Besides, the average rate of salaries in Belarus is $35-$50 so foreign employees may easily cut their costs by working with Belarusian developers.
This country doesn't have a huge history in software development. But it doesn't ban future experts from working in this field.
Usually, young people are studying programming languages to deliver projects of top quality so the average age of a Belarusian developer is 20-30 years.
Romania
This country has a large population and high citizens' interest in the IT industry. That's why Romanian students often select this specialty for their future careers. As a result, as an employee, you aren't limited in opportunities in hiring a dedicated software team.
Here are the main positions Romanian engineers are focused on. Among them are software, websites, and games creation. It is quite easy to find a good realizer for your It project.
The Philippines
Asian countries have a huge impact on the IT industry's development. And the Philippines has a status of a spectacular hub of numerous talent pools in any development area. Free skills in English give citizens extra advantages for great remote employment.
Again, if you are extremely interested in cutting costs and savings funds for your business, you would love to hear that the Philippines is famous for a very low salary rate. As a result, cooperation with such developers can give you a variety of opportunities for your business development.
India
Indian developers have so much experience in the IT industry that many foreign employees want to work with them. They are famous not only on the local level but also on the global level.
Their participation in global offshore employment is confirmed by numerous deals and contracts. As a result, India deserves the status of one of the hugest and top countries for software engineers.
Besides, many Indian people speak English freely. It helps a lot to develop efficient and productive relationships between business owners from the USA, Great Britain, countries from the European Union, etc.
Mexico
Because of the location, experts from Mexico are in great demand among American companies in the IT industry. Their similarities in many areas help to build trustworthy, honest, and productive relationships for both sides.
Mexican IT developers have been already cooperating with the biggest IT companies in the world. Among them are Dell, IBM, HP, and many others. Thanks to beneficial cooperation, Mexican developers build their long-term relationships with new companies and partners.
Argentina
Developers from Latin America also are in demand among IT companies all over the world. The main country to mention in this region is Argentina. The local citizens are in love with football and carnivals but they also are very powerful IT experts.
One of the very important benefits of Argentinian IT experts is their great language skills. Thanks to no barriers in communicating, both developers and employees can build the greatest and most beneficial cooperation.
Vietnam
Vietnamese developers are not just well-known for their great skills and responsible approach to every task. At the moment, there are many world-known companies which have been running their business there for years. Among them are Canon, IBM, Intel, and many others.
Besides, there are more than 250 educational establishments concerned with teaching future experts in programming languages and the hi-tech development process. This is an important indicator that proves the importance of developers from Vietnam for the globe projects.
In Conclusion
Pay attention to this list of the best countries to outsource software development. You will definitely find people that suit your requirements and corporate culture! Use this list of trustworthy countries and try to build direct connections with reliable and professional experts in the IT industry.
Just do your best and your business will grow!