---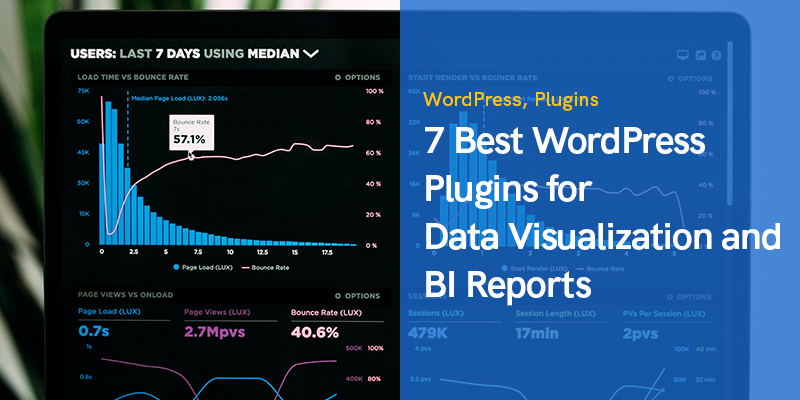 7 Best WordPress Plugins for Data Visualization and BI Reports
It is believed that it is better to output charts and graphs not with the help of a plugin but to insert them as images.
We will admit that several years ago we used to do so too, but we have changed our mind.
Interactive charts are much more convenient for both the user and the webmaster.
What are their advantages?
If you need to make changes to the chart, you can adjust the values in the table.
In the case of an image, you have to fix it in an editor and upload it to a hosting site.
Images take up more space than tables for charts.
This reduces the speed of page loading, especially if there are a lot of charts and graphs.
For example, when we replaced 3 images with charts, the page load time decreased from 1.70 to 1.49.
Images also take up space on hosting.
If they are few – not critical.
But if you have hundreds or thousands of charts on your site?
Interactive charts are also convenient for the user.
They can appear with special animation, which attracts attention.
When hovering the cursor on the chart, the visitor can get more accurate information.
And the site becomes even more beautiful.
That is why many webmasters use plugins for data visualization and BI reports.
Moreover, some sites implement a data warehouse to carefully analyze all the data.
This approach is not very common, but very popular among sites with high traffic.
Best WordPress Plugins for Data Visualization and BI Reports
Here are the 7 best data visualization and bi report plugins for WordPress:
Visualizer
Not a bad plugin, with its help, it is possible to implement several types of charts and graphs.
The results are displayed with the help of shortcodes.
In the free version are available following templates:
Table.
Pie.
Lines.
Zones.
Geo.
Multicolored Lines.
Columns.
Scattering.
Unfortunately, it is possible to import data only from CSV files, or manual input.
In this case, the chart plugin takes a comma as a separator, the fractional part of the number must be separated by a dot when importing.
Aside from the advantages, the Visualizer plugin has one significant drawback.
It is very slow to load charts.
We tested it on several themes, the display time ranged from 3-11 seconds.
Therefore many people refuse it.
Perhaps this disadvantage will be eliminated in future versions.
Or maybe it's just not particularly friendly with some WordPress templates.
Nevertheless, with Deep Theme it works well.
You can test it on your own – it certainly will not be worse.
WordPress Charts (WP Charts)
WordPress Charts is a simple plugin for creating charts.
There are six standard templates to choose from.
To output a chart, you need to insert a shortcode on the page, which must contain the values.
In it, you can set your own variables that will determine the width, height, alignment, indentation, and more.
The plugin is simple and convenient.
Will be useful for those who do not mind entering field values manually.
Import from CSV, XLS, or XLSX is not provided but you can use a different WordPress tables plugin as an alternative to doing that for you.
Easy Charts
Easy Charts is a good plugin for displaying charts.
It has 12 templates in stock, lots of customizable features such as:
Font size, type, weight, and color.
Template color scheme.
The size of the output content.
Nevertheless, Easy Charts doesn't always display the data correctly.
For example, if you set the height or width too small, the numbers will overlap each other.
In addition, you cannot display fractional figures.
Instead of "78.74", you will see "79".
In general, the template is suitable for building charts with a small number of values.
The plugin is raw, there is some work to be done.
iChart
iChart is designed to create simple charts and graphs.
Works from the edit tab.
If you need to display a small amount of data that you can enter manually – it's fine.
The data import and export function is not available in the free version.
There are 6 chart templates to choose from:
Line.
Bar.
Radar.
PolarArea.
Pie.
Doughnut.
In the process of creating the chart, you will have to enter values and choose the design.
After that, the plugin will generate a shortcode that you can insert anywhere on the page.
In principle, the plugin is not bad if you do not need to operate with large amounts of data.
M Chart
M Chart does not build particularly spectacular charts and graphs, but it is very easy to use.
You can copy values from Excel and directly paste them into the appropriate field.
It is also possible to import and export.
There are four templates to choose from:
Lines.
Vertical Columns.
Horizontal Columns.
Pie.
When entering values, it is worth remembering that M Chart does not understand commas.
If a cell has "11,52" in it, it will see "1152".
To set a fractional value, you have to use a point: "11.52".
The plugin is fully adaptive, the charts look good on any screen.
Unfortunately, there is no way to change the color scheme, font sizes, etc.
directly from the plugin settings.
But this can be solved by editing styles.
Charts Ninja
Charts Ninja WordPress plugin requires you to register for the site.
After that, you will be able to make the first project.
In the free version, all data must be entered manually, only six fields are available for filling.
There are two free templates – columns and pie.
The pluses of this plugin – you can customize the colors.
But the minuses are much more.
To make Charts Ninja work, you need to insert a script into the theme code.
This is an extra load on the site.
In addition, the free version is too limited.
RJ Quickcharts
RJ Quickcharts is a simple and handy plugin for creating charts and graphs.
Despite the fact that it hasn't been updated in a long time, it works great on the latest version of WordPress.
The plugin's arsenal includes three templates:
Line.
Columns.
Pie.
Values can be copied and pasted into a table, and names can be set for the bottom and sidebar.
It is possible to create a chart or graph with several types of values.
The only problem is that with a large number of parameters, they overlap each other.
If you have ready Excel spreadsheets, the process of chart creation will only take a couple of minutes.
Conclusion
Graphical representation of data is a core part of doing business.
Some sites even implement a data warehouse to derive historical, situational, and predictive insights into business processes from collected and analyzed data.
With the above tools, you have many options for using WordPress data visualization as an integral part of website design.
Recommended Posts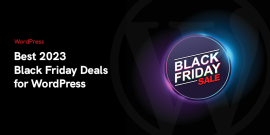 November 13, 2023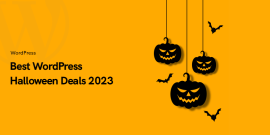 October 23, 2023