---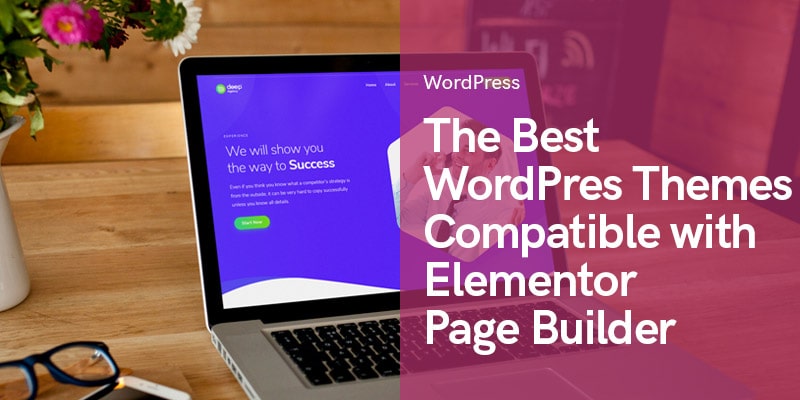 The Best WordPress Themes Compatible with Elementor Page Builder | Checklist
Elementor is one of the most powerful page builders for WordPress. There are many great page builders in the market like WP-Bakery or King-composer, but none of them is as easy to use, responsive and flexible as Elementor. But first, we should ask do you know why a practical page builder is one of the most important keys to success in the web design world?
Actually, we can say that developers are the ones who open the doors of productivity to your Ideas. Developers use different keys to make your idea or dream come true on the internet and a good page builder is the master key to this success.
A page builder let you create your homepage and other landing pages which is the most important factor in designing a website which affects numerous factors on your website like user experience, brand awareness, user's interactions, and conversions.
Now think what if this page builder is completely practical, developer-friendly and easy to use, extendable and also, it let you create any possible design you might think of? Yes, a good page builder is necessary for your website.
Why Elementor?
It's doesn't matter if you are an expert in web design or a person with no coding skills, with Elementor you can literally create a web page with just drag and drop and using lots of features. Elementor is well coded any works well with all themes which are created with WordPress coding standards. You can put all your web design workload and rely on it for any aspect of your work.
Elementor got more than 10000000 users all over the world and It's available in over 50 languages, offers complete RTL support, and is fully compatible with translation plugins like WPML. You can create a business website, an online shop, a personal blog and almost everything you might think of using its more than 80 design elements.
As we said, there are many page builders available in the market and different themes use these page builders based on their design standards. It doesn't mean that if a Theme is not using Elementor as its default page builder, you can't install and use it. Because Elementor is coded based on WordPress coding standards.
But some themes are designed by developers who cared more about compatibility with Elementor. We are going to list some of the best WordPress themes compatible with Elementor.
It's not a surprise that Deep is the best in our top list. Deep is a multipurpose theme with more than 65 different demos. Most of the demos are designed with Elementor and the great thing about Deep is if you use Deep demos, you won't need any customization.
The reason is they are designed based on business needs and its audience behavior in every demo. Another great thing about Deep is its high responsiveness. You can use this theme on any website with any user on any platform. Also, Deep is completely self-optimized and you will experience a great performance as default.
Webnus team also included more than 60 premium WordPress plugins so that you can use them just by using Deep. Besides all great features and well-coded structure, the most important and the best feature of the Deep is the full package of premium Elementor plugins which are included in Deep for free. Using add-ons like JETelements, made Deep a full package of an Elementor based theme.
We can say that if you are planning to use Elementor as your page builder plugin, there is no other theme that could be more compatible with Elementor.
Deep uses an exclusive header builder for its page and you can customize it to your taste among different designs. Also Deep is fully compatible with King-Composer and WP-Bakery.
Key features:
The full package of Elementor plugins including JETelements

Highly optimized & super fast performance

More than 65 demos

Exclusive header builder
Astra Pro

Astra is another theme which works well with Elementor. Astra is not an exclusive Elementor theme and uses many different page builders. An interesting point about Astra is that, it is developed in Github and is completely open-source.
There are many options for controlling colors and backgrounds in Astra which are available in all Elementor themes. Also, there are many pre-built header designs that you can choose.
Astra is well coded and you can experience a great speed using it. Astra uses Vanilla JavaScript to prevent render blocking jQuery to come in the way and affect performance.
Key features:
Good loading speed

Pre-built header designs

Good Typography
Ocean WP
OceanWP is a multi-purpose theme with more than 60 demos. Maybe we could say that some of the designs are a bit too similar, but all of them are well-coded and modern. They work on 4 different styles which are Blog, Corporate, ECommerce, and One-page website.
OceanWP uses many extensions for turning an ordinary website into a great looking and practical one and it seems that they are doing fine.
This theme is compatible with many page builders in the market to ease web design and of course one of them is Elementor.
This theme is one of the Elementor-compatible themes in our top list and mostly focuses attention on E-Commerce websites. OceanWP is fast, SEO-friendly and fully compatible with Elementor.
Key features:
E-commerce focus for shops

Compatible with most of the page builders
Phlox

Phlox is a free and compatible theme with Elementor. The theme comes with 25+ new fresh and beautiful demos. it's completely customizable and multi-Purpose and covers all types of websites. Phlox has got an exclusive focus on non-computer versions of a website and have one of the best designs for touch platforms.
Phlox comes with 30+ widgets and supports adaptive image system like Deep theme. Also, Phlox got a pro version which is much better than the free version with better features. The premium version is also compatible with Elementor.
Key features:
Adaptive image system

Touch Slider

Translated to other languages besides English
Gumbo
Gumbo is WordPress theme for Podcasters. This theme supports all main WordPress podcasting plugins and has lots of features that make podcasting much easier. The theme is fully compatible with Elementor and even includes custom Elementor elements and templates for you to use. Gumbo mostly focuses on Events and local hosting of sound files.
So we could say that if you are an expert in the music industry, you have to go for this theme. Gumbo's developer tried to make it as simple and easy as possible for users comfort, so they used Elementor as page builder.
Key features:
Podcasting exclusive customization

Customizable Podcast Audio player

Automatically generate RSS feeds 
<<This list will be updated alternately>>
Recommended Posts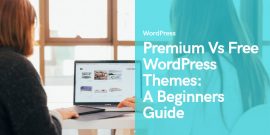 Last Modified: October 12, 2019
Last Modified: October 7, 2019
Last Modified: September 29, 2019