---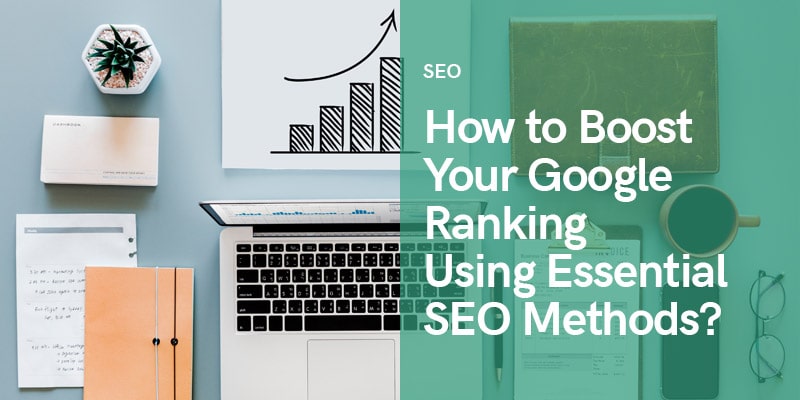 14 Essential SEO Methods to Boost Your Google Ranking: A User-Friendly Guide
We can say that a better SERP ranking and more views, is a sign of success for most of the websites out there. It doesn't matter which kind of WordPress website you are running, you have to optimize your website for Google search engine. That's what we call Search Engine Optimization or SEO.
Google can take your website sky high or put you underground, so It's obviously important to optimize your website as much as possible. In this article, we prepared a checklist of the most important and initial items you have to use to improve your Google ranking.
The Most Important SEO Factors You Must Use on Your Website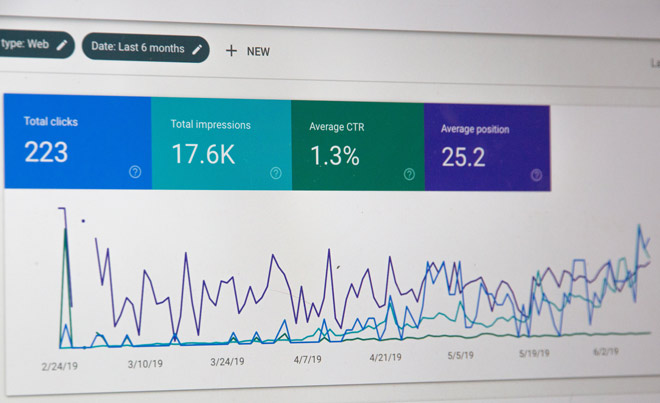 1. Title Tags:
The title tag is one of the most important on-site SEO factors which help us make search engines understand what our website is about.
Importance and advantages of using title tags:
Keep removing the "blog name" or "brand name" from the start of title tags on blog posts, ensure us of the massive boost in search traffic. However, your homepage already ranked by search engines (base on blog or site name), so there is no need to put a blog or site name at the beginning of our website or blog title tags.
2. Meta Tags:
This is one of the best ways to determine and describe our website for Google. This is the way that Google read our website keywords and descriptions. In other words, little snippets that tell search engines about our websites are named Meta tag.
Importance and advantages of using Meta tags:
Meta tags are invisible codes that are usable for search engines to read and compare with the visible contents of the website. Search engines will often show meta descriptions as a summary for your pages and the meta description has the power to increase your click-through (More people see your webpage in search results, so it means, more click through and land on your page) rate.
3. Key Phrase (or old Keywords):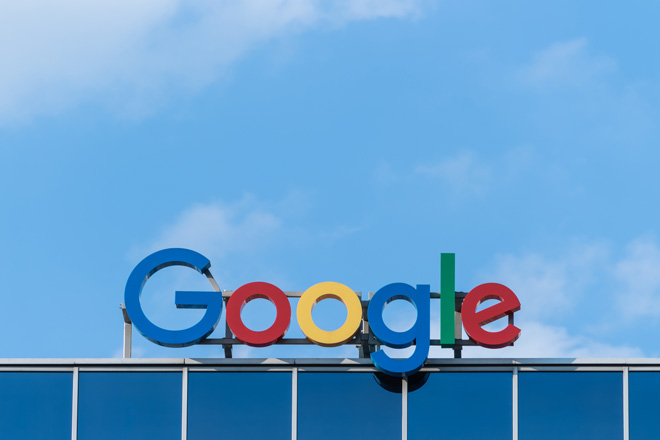 Key phrases and words play an important role in SEO strategy. Since people don't have enough time to scroll through several search results on the search engines, so if they don't find what they want on top of the search results, they will go to another search term.
Your page will be found by search engines based on common search terms (Key phrases and words) that users type in.
9
Importance and advantages of using the key phrase:
Helps to be more visible, accessible and respected
Using key phrases and keywords= lots of traffic= great sales
Increase the chance of users interacting with your website
4. WWW or Not-WWW:
For some reason, we should choose between the www version or non-www version of our website. Because search engines consider these two as different options, it is a wise decision to choose one of them. For example in WordPress by entering Settings » General section we can add our preferred URL in both the 'WordPress Address' and 'Site Address' fields.
Technical SEO plays a pivotal role in optimizing your website for search engines, and among the various aspects it encompasses, this particular facet holds great significance. It is crucial to understand that addressing technical SEO issues is essential for ensuring the smooth functioning and visibility of your website in search engine results. Thankfully, you can rely on the expertise of a professional technical SEO agency to effectively handle and resolve these specific challenges that may arise with your website.
By entrusting your technical SEO concerns to a specialized agency, you can tap into their in-depth knowledge and experience in dealing with the intricacies of website optimization. Whether it's addressing issues related to website speed, crawlability, indexability, or structured data markup, a technical SEO agency possesses the necessary skills and tools to effectively identify and rectify these problems.
Furthermore, a technical SEO agency can conduct comprehensive audits and analyses of your website's architecture, server setup, and code structure. They can identify any underlying issues that might be hindering your website's performance in search engine rankings and devise tailored strategies to improve your website's visibility and organic traffic.
Moreover, partnering with a technical SEO agency brings the added advantage of staying abreast of the ever-evolving search engine algorithms and industry best practices. These agencies continuously monitor industry trends and algorithm updates, ensuring that your website remains compliant with the latest SEO guidelines and practices.
In summary, technical SEO serves as a crucial pillar of website optimization, and entrusting the management of these intricate issues to a specialized agency can prove highly beneficial. Their expertise, coupled with their ability to diagnose and resolve technical SEO challenges, can help propel your website's visibility, organic traffic, and overall online success.
Importance and advantages of using www or non-www:
There are no specific advantages in using www version of a website or non-www version of a website, all is up to you, pick one and stick to it.
5. Internal Links:
Links are signs of authority, this shows the importance of linking to your own content from your other pages and posts.
Make it a habit to interlink your posts every time you write new posts and pages, because search engines give each of your web pages a score and base on your page scores give more post and suggestion to your readers, then the viewers of your pages will increase.
Importance and advantages of using interlink:
Boost your page view
Increase the time each user spends on your website
Improve the score (SEO score) for each post and page
6. WordPress SEO Plugin:
There are several awesome WordPress plugins you can choose from in any area and SEO is not an exception. We recommend these plugins because they are complete in every way and they can do all the SEO tasks for you overall.
By installing these applications there is no need for installing separate tools and plugins for different individual SEO tasks. In other words, they are truly an all in one solution. Despite generality, they are 100% free plugins.
Importance and advantages of using SEO plugins:
Content analysis tool which helps you through optimizing every single post or pages
Simplify things and make setting up SEO settings an easy job
Open Graph Meta tags and XML sitemaps
Advanced tools to control indexing by search engines
Two different types of accessing the settings (All the SEO settings in one page for All in one SEO pack plugin users and different SEO settings in different pages for Yoast plugin users)
7. XML Sitemap:
An XML sitemap is a formatted file which lists each page of our website. It makes finding our websites for the search engines easy. In other words, XML sitemap does not directly help to boost up our website rank in search results, but it helps the website to be seen and found by search engines way easier.
That's the reason to choose this parameter and don't forget to submit the XML site map to the search engine.
Importance and advantages of adding XML sitemaps:
In order to understand the benefits of using XML sitemaps you need to look to your website as a single house which your web pages are the rooms of it, since the search engines rank web pages, not just the website, so it is important to help and make easier finding our website pages for search engines.
Importance and advantages of XML-sitemap:
Helps faster indexing with search engines
Categorization of your website content (It says to search engines, which page of our website is the most important)
Send automatic update notifications
Most WordPress default themes are ugly when we first started using WordPress, this will decrease your website viewers and a cause your website to be seen less than others. Take your time and pick a good, fast, and responsive theme for your WordPress website.
When it comes to choosing a theme, selecting a great and responsive theme helps your website run faster and become mobile-friendly. First of all, run your theme demo through Google's Mobile-friendly Test tool.
Importance and advantages of SEO-friendly theme:
Responsive design: Based on Google's words and statistics, Mobile-friendly content may perform better and faster for those who are searching on mobile devices.
Lightweight: Avoid using third party plugins and scripts for your website, which are not necessary. It will slow down your website.
9. Enable Breadcrumbs:
Breadcrumbs are useful links frequently used for websites with frequently three hierarchy or more levels. They are like helpful trails that allow users to make their path from the current viewing page to your website page.
The reason for choosing this parameter:
We choose Breadcrumbs because they are navigational links in user interfaces and on websites, it helps the users to understand their locations around your website within documents, web pages and etc. they provide more context and increase the click-through of your website.
Maybe, they are not important elements or parameters like others but as you see these links can be very handy and useful for our website SEO. At last, keep in mind that your website theme should support Breadcrumbs.
Importance and advantages of using breadcrumbs:
Helps search engines in understanding the structure and hierarchy of your website
Creates a good internal linking structure
Helpful for users
They appear in Google search results
It is a caching and performance optimization plugin for improving the load speed of WordPress websites. To use the full features we don't recommend the free version of this plugin. The installation process is too easy because the plugin can be installed in less than 3 minutes.
The reason for choosing this parameter:
The main reasons to choose this plugin are simplicity, ability to automatic boost and optimizing of the website and awesome page caching feature.
Importance and advantages of using the WP-Rocket plugin:
Advanced customizations for developers (developers friendly)
Multilingual compatibility
Compatible with E-Commerce plugins like Woocommerce
GZIP compression (facilitating the work of the browser by optimizing the web browser rendering and saving bandwidth)
Regular clean-ups to run your website smoothly
Ultra-fast load time (page caching)
Cache and Sitemap preloading
Lazyload (images starting to load only when the visitors scroll down the page)
Content Delivery Network services (to reduce the latency of HTTP requests)
Javascript files load after the full website rendered (the loading time of your website will decrease)
Minification (reduces the weight of HTML, CSS and Javascript files)
11. Setting Up Permalinks:
First of all, look at these two links below:
https:// webnus.net /blog / ?p=13607
https:// webnus.net /blog / long-tail-keywords/
Both links direct you to the same content on a website, but visitors show an inclination to click and visit the second link because of its readability.
That's the point and reason to use permalinks (stands for permanent links) on your website because it helps you to organize your website URLs in a better way and its effect on SEO.
Importance and advantages of using permalinks:
It gives people an independent view of what is the page about and what is the URL about separately. This will increase the click-through rate in search engine result page which leads your website to have more organic traffic.
By using permanent links, the chance to get keyword-rich backlinks will increase. (we need to use our keywords in the URL, to have this chance)
12. Adding Your Website to Google Search Console (Webmaster tools):
Google Search Console, is a collection of useful tools offered by Google for website owners to give them a perspective on how their webpage contents are seen by the search engine and this aspect is too important for an SEO specialist.
These sets of tools help you see what is working on your website and what is not, then you can plan your content strategy.
Importance and advantages of using Google Webmaster tools:
Provides reports and data to understand how your pages appear in search results
You will be able to see the actual search terms used by peoples to find your website
Ability to see how your web pages appear in the search results
Ability to watch out how often your pages are clicked
Alerts you when your website goes wrong and has a problem
13. Use Summaries Instead of Full Posts:
Full posts cause search engines to find your website contents as duplicate content and make your webpage load slowly, so instead of using full posts, use summaries and excerpts to have better page-load speed and be more optimized for SEO.
Importance and advantages of using summaries:
Better seen and read by users and visitors
Affects the page views (if we use full posts, the users who subscribe to our RSS feed can read the full article on their feed reader without visiting your website even for once time)
14. Start Using SSL/HTTPS:
SSL (Secure Sockets Layer) technology encrypts the connection between the browser and the. SSL adds an additional security layer to the WordPress site and it is essential for online WordPress shops because of processing sensitive payment information, as well as making your website more trustworthy.
Importance and advantages of using SSL/HTTPS:
It works as a ranking signal (Google confirmed a small ranking boost for HTTPS)
The value of switching to HTTPS will rise in future
Add privacy and security to the website
Prevents tampering by third parties
Encrypt all URLs
Protects credit card numbers and browsing history.
Conclusion
SEO or search engine optimization is an endless world. There are lots of SEO methods and you have to use each of them regarding your business model, targets and condition. We introduced to you the very essential methods that should be used on every website inevitably.
Actually, we can say that the structure of optimizing a website for search engine is the same for all of them, but the execution of that structure should be individualized for each website.
Recommended Posts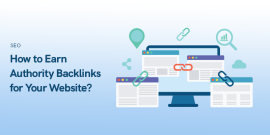 November 29, 2023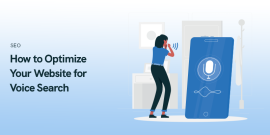 November 14, 2023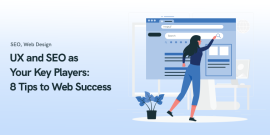 October 24, 2023