---
Updated: April 27, 2022
No Comments
8 Effective Ways to Boost Your Social Media Marketing Efforts
Social media marketing is one of the most popular marketing techniques these days. Every brand with an online presence is also on social media.
But, not everyone is equally successful at social media marketing.
So, what can you do to ace your social media marketing game?
Well, that's what this post is all about.
Amazing Tactics to Improve Your Social Media Marketing Efforts
In this post, you will learn 8 amazing tactics that can help you boost your social media marketing results multifold.
Ready to find out what these tactics are?
Let's get started.
Leverage Multiple Content Formats
Social media provides a unique opportunity to engage your audience using different content formats.
You can do so much more on social media these days than just share a post on your feeds.
Stories, for example, are a great way to grab audience attention and direct them to other relevant content.
You can use Stories to promote your other content or even directly promote products or services.
Most popular social media platforms also provide a live video feature that you can use to host Q&A sessions, interviews, and so much more.
The best part about live videos is that you can allow your audience to ask questions in real time, thus improving interactivity and engagement.
So, experiment with the different content formats and leverage each to your advantage.
Create and Share a Brand Story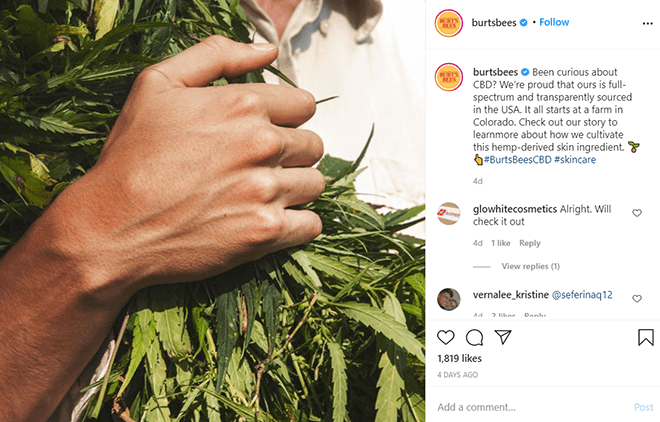 People may forget what promotions you ran or which products you posted about, but they will remember a story.
Stories are more memorable than any other form of content and, therefore, you should create one for your brand.
Then, share your brand story on different social media platforms and your website to make sure that it reaches as many people as possible.
People might forget exactly what you sell, but they will associate your brand with your brand story.
This increases your brand recall and creates a distinct brand image in the minds of your audience.
Burt's Bees is a brand that loves to tell people the story behind their brand and products.
They share the journey of how their products came to be and this helps their audience to connect with the brand more strongly.
Make Use of User-Generated Content
User-generated content is a goldmine of fresh and free content that you can use to fill your social media feeds.
Creating new content from scratch is tough.
Doing that daily to maintain a good social media posting frequency is tougher.
You can leverage user-generated content to fill those gaps so that you don't have to create new content every day.
UGC has the added advantage of providing social proof and improving your brand's credibility.
After all, when you see someone else using a product, you want it more, it's human nature.
Use a Good Photo Editing Tool
Social media is primarily a visual medium, where text is added only to support visuals.
From still pictures to live videos to memes, social media content is mainly visual content.
Given the importance of visual content for your social media marketing strategy, it is important that you create stunning visual content.
You can use any advanced photo editing and graphic design tool for this purpose.
Respond to Your Audience Queries and Comments
One of the most important tactics on this list is to be responsive to audience questions and comments on social media.
Appreciate people for liking and commenting on your posts, answer their questions, and respond to their direct messages.
Being responsive to your audience shows that you care and this improves your brand image.
This will also encourage more people to comment and share your content, thus improving your social media engagement rates.
If you find it difficult to keep track of your audience's comments, you can use tools to manage social media.
Most of these tools provide some sort of an integrated inbox from where you can track and respond to your audience's comments and messages.
Invest in Social Media Advertising
Social media advertising is a quick and easy way to reach new audiences and increase brand awareness.
Unlike traditional social media content, ads are shown even to those people who are not your followers but are likely to be interested in your brand.
In fact, social media advertising has become so advanced that it can very accurately target people with the most relevant ads.
So, you can rest assured that you will only pay for your ads to be shown to the most relevant people.
Overall, social media advertising is highly targeted and cost-effective, and it can help you achieve your goals more quickly.
Collaborate with Influencers
Social media marketing and influencer marketing go hand in hand.
Collaborating with influencers can seriously boost your social media marketing efforts multifold.
Whatever goals you can achieve by posting on social media yourself, you can get more done by collaborating with influencers.
Influencers have a substantial follower base of people who are loyal to them and listen to their recommendations.
You can find relevant influencers to work with using influencer search tools and expand your social media marketing efforts.
Ace Your Hashtag Game
Last but not least, hashtags should be an integral part of your social media marketing strategy.
You cannot ignore hashtags if you are serious about social media marketing.
Hashtags can help you reach more people on social media who are interested in a particular topic or area.
Want to learn the best part? You can even reach people who are not your followers by using the right hashtags.
As you all know, social media platforms allow people to follow hashtags just like you can follow other accounts.
By using a hashtag, you can reach the people who follow that hashtag, even if they don't follow your account.
Effectively, hashtags can help boost your content's social media reach and also help you showcase your content to a relevant audience.
It's a great way to improve your social media marketing performance and you should definitely start using it if you're not already doing so.
Ready to Ace Your Social Media Marketing?
These are some of the most effective ways in which you can improve your social media marketing efforts and get better results.
These tried-and-tested strategies are what expert marketers use to win at social media marketing.
Ready to apply these strategies to improve your social media marketing?
Then stop waiting and start applying these tactics and see the results first hand. All the best!
Recommended Posts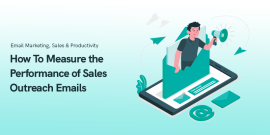 November 7, 2023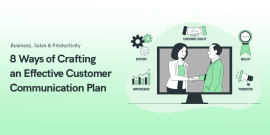 November 7, 2023