---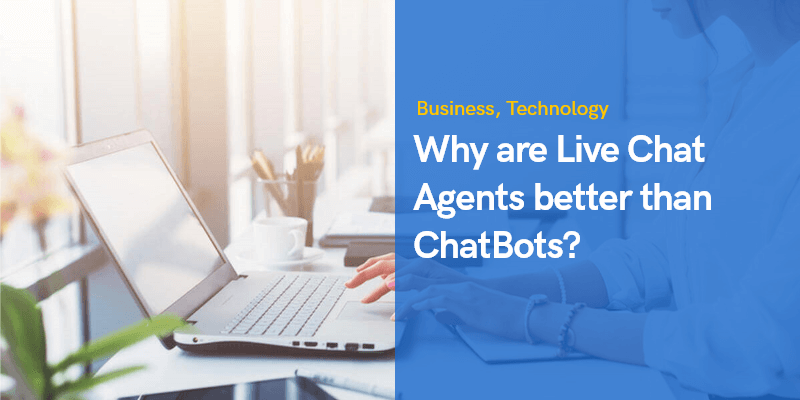 Why are Live Chat Agents better than ChatBots? – [Chat Agents Vs ChatBots]
Introduction to Customer Services and Tools like Chat Agents Vs ChatBots
Resolving customer issues through customer service has been the utmost priority of almost every company that has been selling its services online or offline.
To compete efficiently, customer service is a critical part to deploy and handle. Most of the businesses even after being in the same domain win more sales against their rivals solely on the basis of their better customer service. It's cheaper to keep an existing customer than to find a new one which is absolutely true.
Bad customer service can drive an existing customer to never even visit your website, let alone subscribing to your services. Customer service can make or break your business' reputation. With the feedback query sent at the customer's disposal quickly after the interaction, the negative or positive feedback given by these customers can help you evaluate how efficient and responsive your customer service domain is and also come up as a big reason for your present level of sales.
Chatbots can be added through a chatbot agency. There are many chatbot agencies in the market that offer a variety of features. You can install the chatbot to your website or any other social platform to gather leads from your customers.
Be it a service or a product company, customer service is viewed as the backbone of the company's sales and revenue. In the rapidly changing and evolving digital world, turnaround time in customer service has proven to be an important factor for making the company's services preferable for customers, thereby increasing the company's sales. In fact, several studies have shown that a good customer support experience makes the customer pay more for a certain service or product.
This just shows how important efficient customer service is when it comes to making sales and delivering satisfactory services to the customer. A decade earlier, customer service was majorly done over the call.
But with more and more small and medium scale businesses putting up their products and services over the internet, this customer service domain has moved to chat options for customer interaction and issue resolution.
Nearly half of all customer interactions happen on chat, which means companies and websites today need an efficient chat communication channel in order to move visitors down the sales channel much quicker and easier.
To deliver a better chat support experience, companies either deploy ChatBots or Live Chat Agents via customer service outsourcing agencies or both, as per the company's needs and requirements. Now let's first understand what are Live Chat Agents and ChatBots.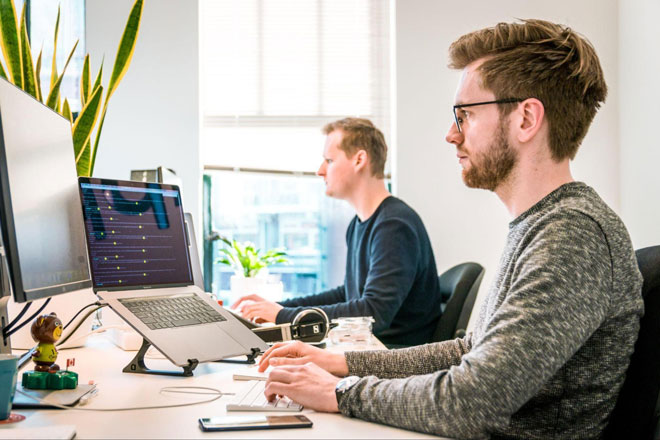 Live Chat Agents
A live chat outsourcing agent is a person who is available online to answer questions and solve problems for customers, typically through an instant messaging system. The agent can provide information about products, services, or company policies.
Live chat agents respond to customer inquiries as they come in and usually do not close the conversation until it is resolved or until the customer has been satisfied.
ChatBots
A bot, or chatbot, is simply an additional tool you can use to give customers the information they need quickly, without having them live chat with you.
Chatbots are typically programmed to answer questions by parsing the user's query and fetching relevant information from your system.
A chatbot typically performs different tasks like asking for feedback or conversing through Messenger with emails. ChatBot usage has officially exploded.
Brands using chatbots to talk with people in real-time through the use of natural language processing. This saves companies time and money when looking to take care of customer service. The only downside is that chatbots always copy & paste the same information without any form of customization.
With live chat agents, we can automate their work and give them the personalized responses they need in order to provide reliable and effective customer service at a fraction of the cost. Companies have been experimenting with chatbots for a while, and companies like Facebook, Google, Twitter, and Microsoft have been releasing their versions.
In general, successful chatbots build a rapport with users by being unfailingly polite and eventually figuring out what the user wants to do or needs from them.
The failures generally take two forms: either they don't provide a compelling reason for people to stay engaged in a conversation after the greetings pass in quick succession, or they're not polite enough in response to questions which then dissuade people from asking more complex ones in addition to these issues.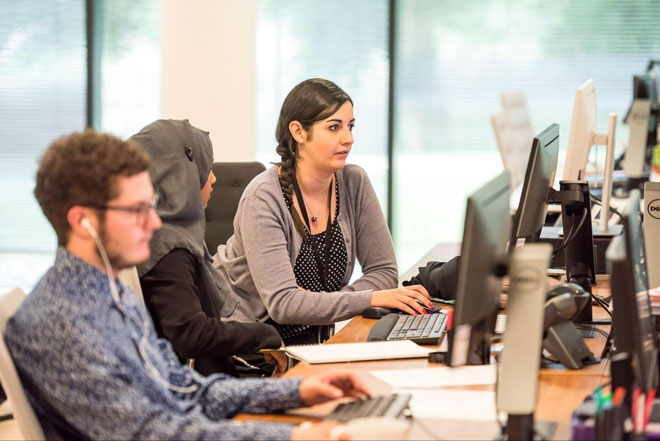 Live Chat Agents vs ChatBots
Live Chat Agents support conversations that are handled by humans who understand human emotions while a chatbot is a machine that is programmed to a limited extent and has a limited issue resolution scope.
The conversations in Live chat are completely handled by humans, no matter the size of the query while in the case of ChatBots if the problem is beyond what is programmed in it, then the ChatBot tends to pass the problem to a human supervisor only.
Live Chat Agent can sense the emotions or temperament of the customer, letting them provide a suitable resolution or response accordingly while in the case of ChatBot, this is not possible.
Why Live Chat Agents have got an edge over Chat Bots?
When your customers are browsing your website, they might have questions about the product you are selling. If you have a live chat agent available on your website, they can quickly answer any questions that may come up.
This will not only make your customer happy but also give them the opportunity to be more invested in the product or service that you are offering. If you're running an e-commerce business, live chat is a must for most people because it is the easiest way to provide support and get feedback from your customers.
This can be done during or after the purchase of products or services.
Live chat agents are a great way to communicate with prospects online.
They typically have the role of answering questions from prospects about a company's products or services. Live chat agents have been around for decades and their use has only increased over time.
They are also a great way to provide real-time information about your products or answer questions that prospects have before they convert to your website.
Many people believe that chatbots are the future of customer service, and while some companies have already made the switch, many still rely on live chat agents. It is a good idea to have a live chat agent available for your customers in case they need immediate help or information.
Live chat agents are a great alternative to phone calls. You can have live chat agents answer customers' questions in a more prompt and personalized manner. The introduction should be about how live chat agents can be a great way to interact with customers, in a faster and more personalized manner.
P.S. If you are all for the "try it before buy it approach," we encourage you to check free live chat solutions available on the market and see which one is the best for your business.
Live chat agents are usually used to provide information, answer general questions, and perform customer service. They can also be seen as a step up from email support since they offer instant help to customers who need it.
Live chat agents are responsible for interacting in real-time with the customers and answering their queries in a timely manner. Their responses are generally trained to be polite and professional in order to provide a good customer experience.
Live Chat Agents are able to take care of prospects in their own languages without any language barrier for now.
They also have better-listening skills, outperforming bots by leaps and bounds. And finally, no one wants an automated response at 3 am in the morning when they are looking for urgent help or assistance with their problems after all!
When a chatbot is programmed with a good understanding of the customer's needs, it can ask appropriate follow-up questions and give satisfactory answers. But live chat agents have the advantage over chatbots when it comes to building rapport with customers.
Chatbots have been proven not to deliver the same experience as a Live Chat Agent can provide. They don't have a human touch and just provide a pre-programmed response that might not be what your customer wants or needs at that point in time.
You can't have any real-time conversations with them either because they are programmed offline hours before the live chat begins so they don't have any awareness of what's happening at that moment in time.
Chatbots are not equipped to answer complicated customer queries. In most cases, they need to be programmed to understand what a customer is asking for.
But humans can use their intuition and emotional intelligence to answer customers' queries without programming them.
And the best part is that they don't have a limited set of answers.
Live chat agents are known for their quick response time, better customer service, higher conversion rates, etc.
Chatbots are not always available for help when needed and can't understand customers' needs, as well as live chat agents, do.
Live chat agents have a huge role in customer service. They can answer questions that customers have about your product or company while also being able to provide other types of information to customers looking to buy things from you.
Recommended Posts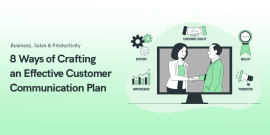 November 7, 2023