---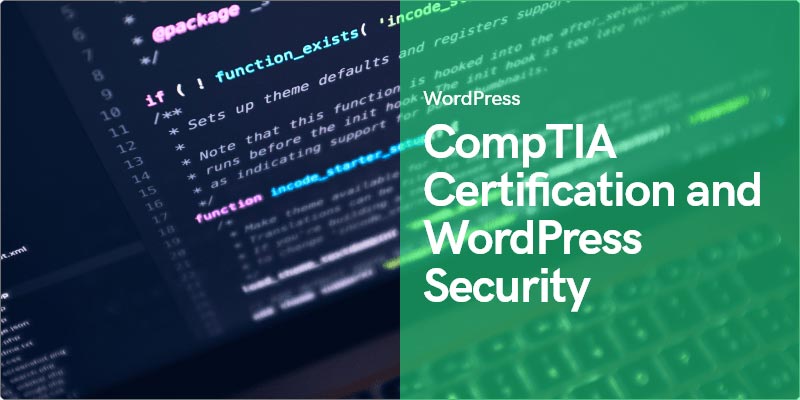 CompTIA Certifications, WordPress Security and the Importance of CompTIA A+
Do you want to know more about CompTIA certification and WordPress security? Do you want to excel in your career but do not know where to start? Here is a complete overview of what exactly the CompTIA certificates are and what to expect from them plus a short excerpt on WordPress security while we are on the topic of Cybernetics.
What are CompTIA certifications?
CompTIA comes with its infrastructure career path. The certificates are divided into 4 areas: Infrastructure, Core, Cyber-security, and Additional Professional. Let's take a look at them.
Core certifications
These credentials are focused on building the basic foundation of the skills. For example, CompTIA A+ is concentrated on device connectivity and user support, CompTIA Security+ revolves around entry-level cyber-security skills, and CompTIA Network+ places special emphasis on core system connections with endpoint devices.
Infrastructure certifications
Infrastructure is focused on improving the Network+ credential, which includes 3 basic certificates. Firstly, CompTIA Server+ is intended for those who can deal with issues related to server support and administration.Then, CompTIA Cloud+ revolves around hybrid Cloud, deploying network storage resources, as well as virtual system administration. CompTIA Linux+ is meant for people who are interested in Linux OS management and administration.
Cyber-security certifications
There are about three main cyber security certificates: CompTIA CySA+, CompTIA Pen Test+, and CASP+. The first one is also known as Cyber-security Analyst and it is aimed at IT behavioral security analysts. CompTIA Advanced Security Practitioner is focused on the design and implementation of security solutions. CompTIA Pen Test+ is designed for those who are skilled in vulnerability testing.
WordPress Security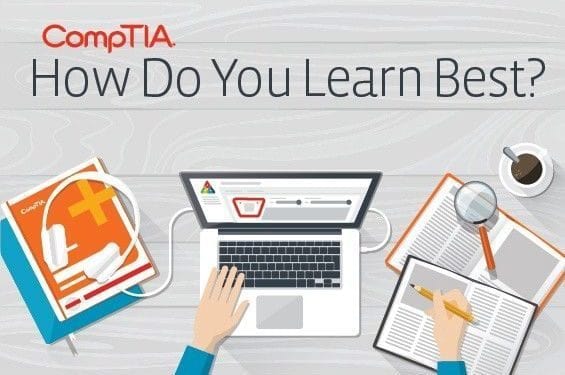 While on the topic of Cybernetics lets look into related topics of WordPress security and how to make your WordPress website secure. For many of website owners throughout the world, the security of WordPress is of paramount importance. It is an interesting fact to know that Google blacklists more than ten thousand sites on a daily basis. The reason of this fact is malware and phishing.
If you are a WordPress website owner, you should, not really, but you perhaps MUST, focus on the WordPress security of your website to a great extent. The worst enemies to WordPress security are hackers, Trojans and malware. Here, we want to provide you with some tips in order to help you know how to improve the WordPress security of your website.
Audited regularly by hundreds of developers, WordPress core software is one of the most secure. In spite of this fact, there is too much to be done in order to keep your site secure.
In some web pages it's been stated that security is not a matter of elimination, it is a matter of reduction. If you are a website owner, which you probably are, as you have read so far, there is a lot to do in order to increase the security of your WordPress website.
In order to increase the security of your website against Vulnerabilities, there are a number of steps you can take.
To navigate through the guidelines, we have provided you a table of contents. Use it to find where the problem is, and for more information regarding these items you can surf the net and find the answer there. Unfortunately, the scope of this article does not let us cover all of them but we at list mention them here, and we probably will get back to them in another blog post in depth. Easier done than said!
Here's the things you need to do to increase the WordPress security of your Website. To get more information on how to increase your WordPress website security and the following items, you can surf the net and surely you can find a lot of materials on it.
WordPress Security Initials
Update WordPress Regularly
Credentials and Permissions
WordPress Security for Dummies
The Best Plugins for WP Security
Moving it to SSL/HTTPS
(WAF) or Web Application Firewalls
Having a Backup and Installing a Backup Solution
Security for DIY Users
Change the  "admin" username
File Editing Disabled
PHP File Execution Disabled
Login Attempts Limited
Two Step Authentication
Changing Database Prefix
WP-Admin and Login Password Protection
Indexing and Browsing Disabled
XML-RPC Disabled
Logging out Idle Users Automatically
Security Questions for a Secure Login
Scanning Malware and Vulnerabilities
Bear in mind that there might be more to this topic than you can read here, but we hope we could help you a bit at least with the aforementioned.
Additional Professional certifications
The additional certificates include CompTIA Project+, CTT+, and Cloud Essentials. However, these credentials are not readily in demand and do not fit well into the former CompTIA career paths Visit Website to Download.
What is CompTIA A+ certification?

The CompTIA A+ certificate is one of the most globally accepted and recognized credentials in IT. More than a million people have already earned it. This certification has been accredited by the American National Standards Institute (ANSI) since 2008.
CompTIA A+ is perfect for IT operational roles and technical support.To achieve this CompTIA certification, one should pass the relevant exams. 220-901 and 220-902, which are expected to retire on July 31, 2019, can be a perquisite for obtaining this certificate.
These tests contain 90 multiple-choice and performance-based questions (each exam) that should be answered within 90 minutes. The passing scores on the scale of 100-900 are 675 for 220-901 and 700 for 220-902. The certification exams can be taken in English, Thai, German, Simplified Chinese, Spanish, Japanese, French, and Portuguese.
The new versions of these A+ tests are 220-1001 (Core 1) and 220-1002 (Core 2). They also have 90 questions (type: drag and drop, performance-based, multiple choice) and come with the time limit of 90 minutes. The passing scores are the same as for 220-901 and 220-902.
Exam objectives:
220-1001: hardware, Cloud computing, mobile devices, network troubleshooting, networking technology
220-1002: software, operational procedures, expanded security, installing and configuring OS
To meet the criteria for the CompTIA A+ exams, you need to have about 9-12 months of practical experience in the field.
Why is CompTIA A+ certification in demand?
You may wonder whether all this effort is worth it or not? The answer is yes, of course! The CompTIA A+ certification is one of the most popular credentials recognized worldwide. It meets the in-demand skills of the IT world and leads to higher paying and prestigious jobs. The certificate proves skills in the entry-level PC technology, so this is important for those who are looking for a job in tech-support or servicing computers. Apart from the IT professionals, the students can also benefit from getting this credential. There are certain colleges and institutes that accept it towards credit hours.
It is no doubt that Examsnap CompTIA A+ is one of the best computer hardware certifications in 2019 because it covers basic principles of computing. Moreover, it is a perfect option for those individuals who are looking for a credential to get an entry-level IT job. Apart from this, the average salary for the CompTIA certified service technicians is $58,000. However, taking into account the differences in the city, job roles, and experience, the amount can reach $74,186. In the USA, a certified IT manager can earn up to $128,478 yearly.
Re-certification
To renew your previously earned certificates, CompTIA has launched its Cert Master CE course, which is an E-Learning training that proves to be an efficient way to update your credential easily without a hassle.
The Continuing Education program is designed to allow the professionals to expand their knowledge and skills after a certain period of time. It is a great option for a specialist to consider Continuing Education (CE) activities. For example, they can enroll for a college course or complete an American Council on Education Course where they will achieve 10 CEUs for each three or four credit hour class.
Furthermore, they can also take part in a training course or conference and earn 1 CEU per hour attended. It is important to note that over a period of 3 years, 20 CEUs are required. Moreover, to get the CEUs, a minimum of 50 percent of the activity should be relevant to at least one exam objective for the certification that you are going to renew.
Finally, at this point, you should be ready to submit your activity for CEUs. Moreover, the professionals are recommended to use the required assessment tool, which is necessary for the renewal of certification. In addition to this, the CompTIA A+ certified candidates can update their credentials by passing the Server+ or Linux+ exams, which makes it even easier!
Conclusion
To conclude, the CompTIA A+ certified professionals have a very promising career with a fruitful income. They are able to easily secure their place in the industry and even get a promotion. Therefore, if you are interested in working with the technology or thinking about a computer-based career, then this path is the right choice for you! Find all CompTIA exams training materials at ExamSnap.com.
Recommended Posts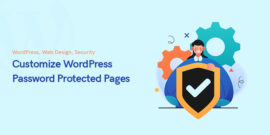 December 11, 2022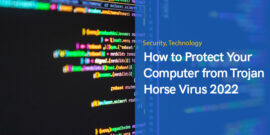 November 2, 2022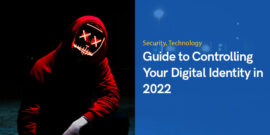 October 23, 2022