---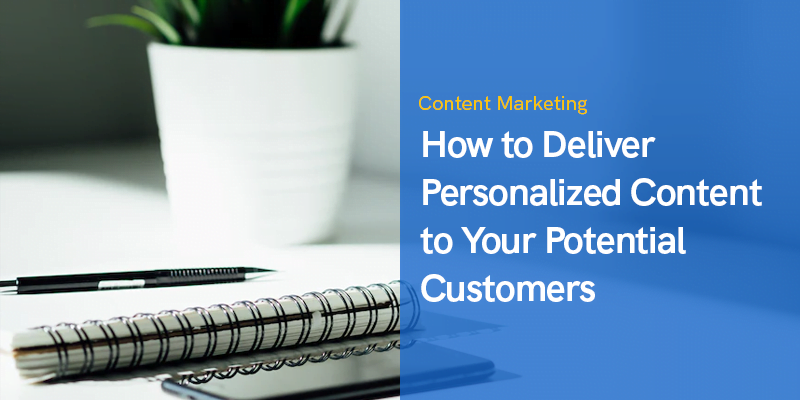 How to Deliver Personalized Content to Your Potential Customers in 2023
Customers get savvier every year. Crowded content marketing makes it harder to catch your audience's attention with the generic material. How do you engage with customers effectively and position your business as their best option?
Delivering personalized content is an excellent way to engage your targeted customers and stay ahead of competitors. A staggering 99% of marketers report a strong impact of exclusively tailored digital experiences and notice a significant improvement in advancing customer relationships.
Another study marks a 300%  increase in ROI among 51% of respondents who shifted towards personalization in all possible touchpoints. So, providing a personalized and customized user experience on your website is essential.
What is Content Personalization?
Content personalization aims at delivering exclusive experiences to the target audience. It uses specific customer information to provide a unique experience between your business and an individual.
Content Personalization allows establishing your brand affinity, driving engagement, and gaining insights into customers' preferences, needs, and expectations you can use for future campaigns. In other words, it enhances the connection between a brand and a customer, which results in more conversions and revenue.
According to this resource, around 91% of customers want to shop with companies that show them personalized offers and recommendations. We can say that customers feel frustrated when web content doesn't target their interests and needs.
How to Deliver Personalized Content
Now you know what personalized content is. Let's find out how you can put this information into practice to deliver customized experiences from your brand and convert their browsing into dollars.
Know Your Target Audience
Your target audience centers around a particular group of people who are likely to care about your product or service. These customers share similar interests, preferences, needs, and pain points, and they can also be united based on gender, age, location, spending power, and patterns.
To get the most out of personalized marketing, determining your target audience is a must for creating customized content. Therefore, that requires data to focus on as the key for future campaigns.
While tracking and analyzing your data, figure out what browsers and devices your customers use. Check out their demographics: where they come from, their industry, their occupation, and their marital status.
Targeting users based on user behavior can help you understand what channels they use, how many times they stayed on the site, how much they spent, and which pages they visited. You can use Google Analytics to get valuable data that you can use to deliver personalized content.
Understand Your Audience's Needs
Once you identify the target audience, you should conduct a subsequent in-depth analysis of their needs and preferences. As Graig D.Rosenbaum says that "customers buy for their reasons, not yours." Considering this, the most logical thing to do is to interview your existing clients and conduct several surveys on your digital channels.
Expand your data pool by diving into your site analytics. You can spot behavioral patterns your customers follow and think of smart ways to cater to their needs.
Another effective way is to track your competitors with the same audience. Learn about their marketing strategies and trends they follow and how they deliver content to meet their audience's expectations. Use these data and find any content gaps to outperform your competitors.
Build Interactive Quizzes
Interactive quizzes are an excellent way to increase user engagement on social media and websites. Using quizzes as a pleasant pastime makes them a great content marketing tool. Due to their entertaining nature, they let users personalize the content shown to them.
Fortunately, there are a lot of tools like SurveyMonkey or Woorise to build fun and personalized quizzes to increase engagement and leads. The best thing about them is that they give your customers a feeling of being treated creatively and meaningfully. Take this to your advantage to subtly promote your content.
Create Retargeting Ads on Social Media
If your recent customers leave your site without completing a goal for conversion, there is still a chance to recapture their attention through retargeting ads on social media. The retargeting option allows finding people who have visited your website or physical store.
You can also gather customer contact information using a CRM and build a list to send retargeted ads on social media like Facebook, Instagram, or LinkedIn. Create posts to your profile page and boost them to target specific customers based on demographics like location, age, gender, particular interests, and hobbies.
Use Gamification
Many companies use interactive games to gather data about the target audience. This information allows better understand your customers and increases engagement with your brand. Gamification includes various interactive elements taken from games: playable ads, badges, progress bars, and leaderboards, just to name a few.
These elements involve the target customers in a fun and educational experience. Gamification inspires people to perform an action and get a symbolic reward in exchange for some contact info.
Gamification marketing campaigns compile valuable data necessary to enhance performance. After gathering data, you can add new customers to your email lists and send them personalized offers and discounts.
Send Personalized Emails
According to Campaign Monitor, emails are 40 times more effective at customer acquisition than Facebook or Twitter. Moreover, a 760% increase in revenue was driven by segmented campaigns, and HubSpot confirms that audience segmentation is one of the top three tactics marketers adopt in email marketing.
Segmenting your audience allows you to produce tailor-made content for different groups of your subscribers. Thanks to personalization, users can feel your selective attention, capitalizing on their interests and needs. The more you know about their preferences, the more personalized emails you can share with them.
It is an excellent chance for small businesses to benefit from personalized emails. You can add a more personal touch if you include the recipient's name in the subject line and the body, and that will re-engage users to open emails and take action.
Use IP Geolocation API
The IP Geolocation API benefits user data and behavior to deliver personalized web content. This data usually includes location information since personalization based on geographic data is vital in tailoring content to a particular target audience.
Let's say a few potential customers from another country got interested in your product. While browsing your website, they encounter the language they speak, their currency, and many more regionalized options that facilitate the purchase process. Undoubtedly, using IP Geolocation API can make a great impression on visitors and encourage further engagement with your brand.
Conclusion
People buy from people and will be more engaged and purchase from those who deliver relevant content. In this regard, it is crucial to understand the target audience and their needs to create tailored content to grow sales. I hope the tips above will help you better understand content personalization and how to deliver great content to your potential customers.
Recommended Posts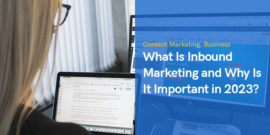 April 14, 2023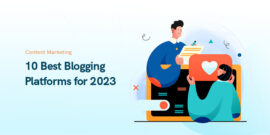 January 19, 2023