---
Masonry View Skin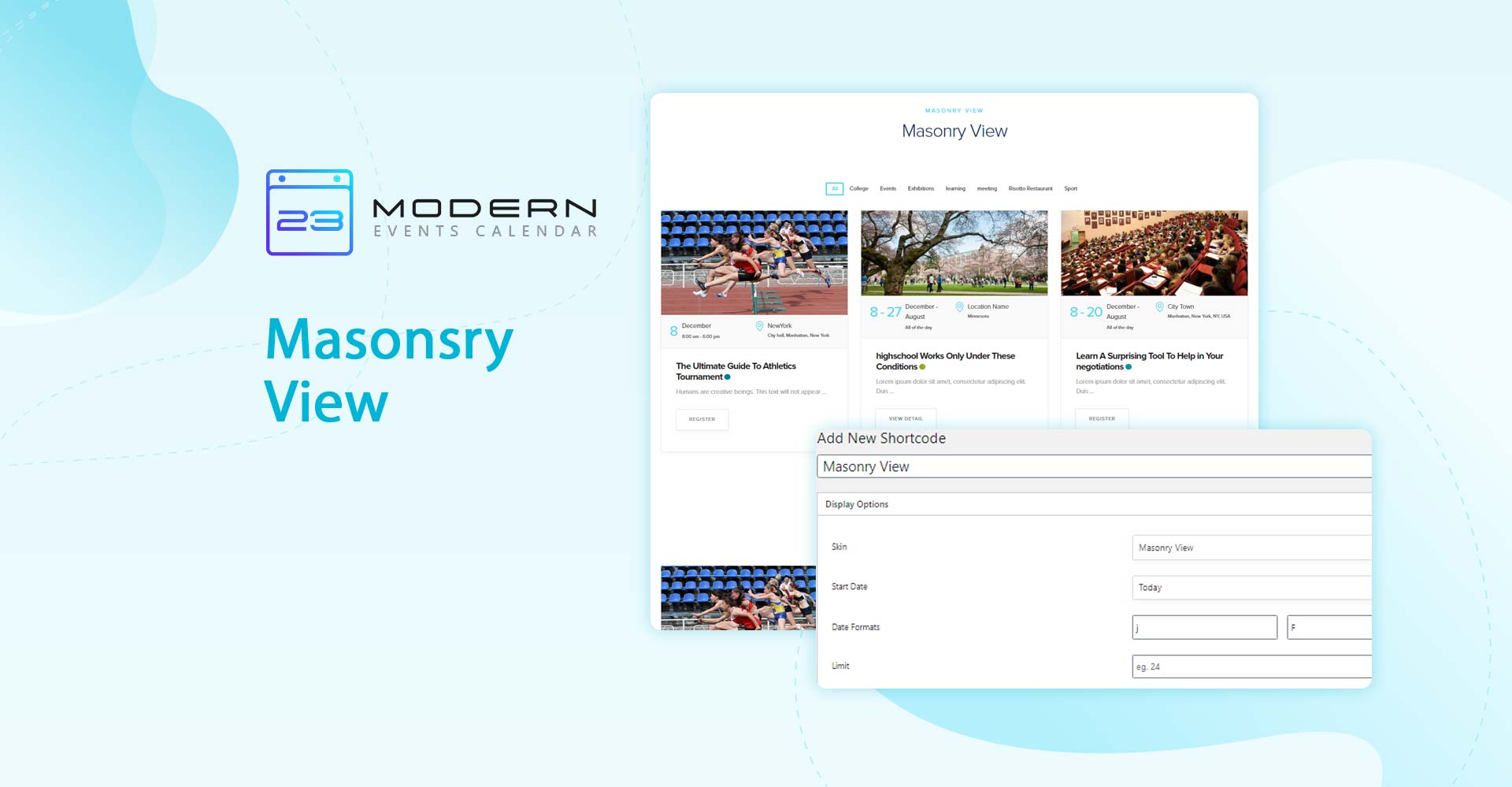 Masonry View Skin in simple terms is a smart grid view. This display takes advantage of the space inside the page since it requires no specific height and width. Additionally, you can set an extract of the required information about each event aligned with the location and date below the picture of the event. 
You can use this MEC shortcode in your internal pages to have this on your website. The shortcode is located in M.E.Calendar > Settings > Shortcodes. It generally resembles the skin. Here's the original demo:
http://webnus.net/modern-events-calendar/
If you want convert Masonry to Grid, you can use the "Fit to row" and "Convert Masonry to Grid" options.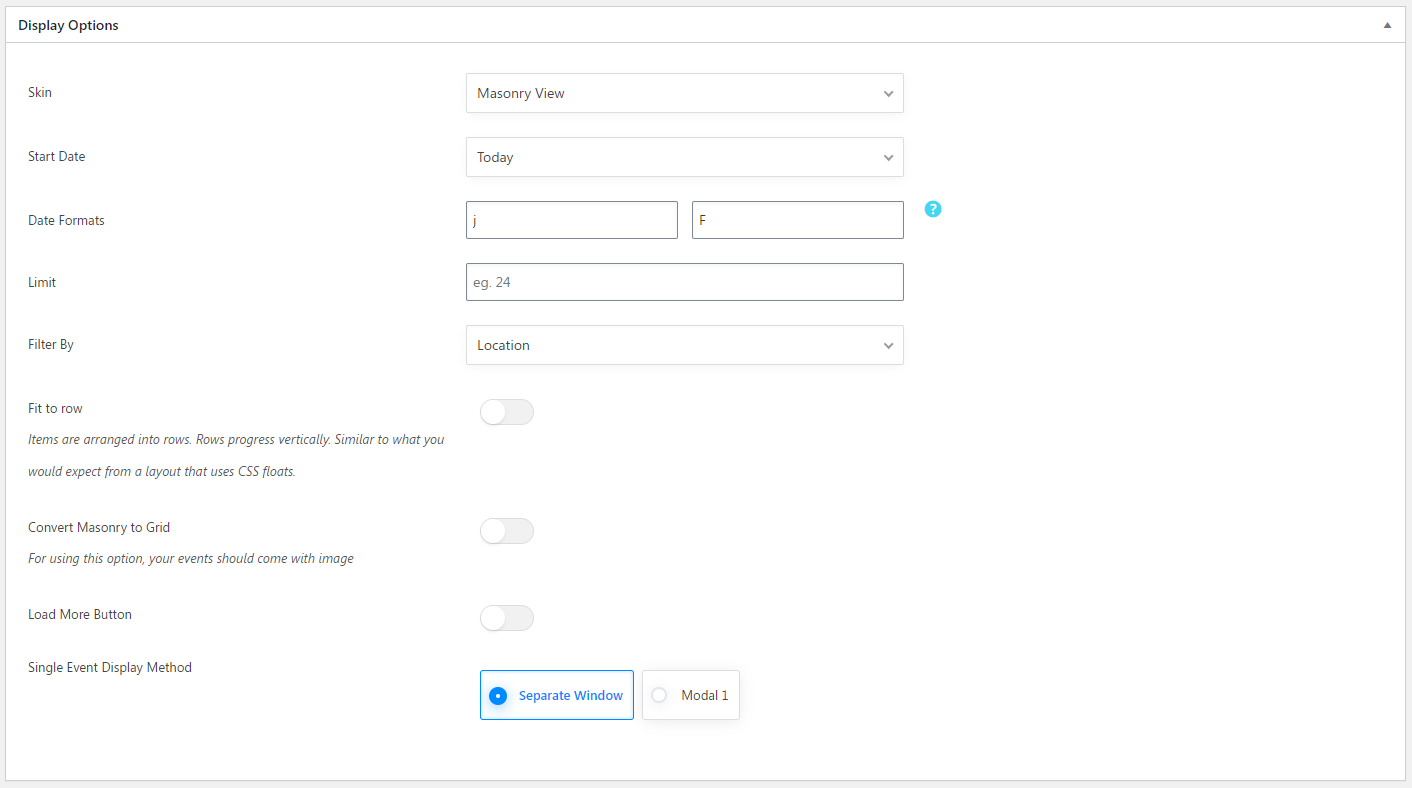 Recommended Posts