---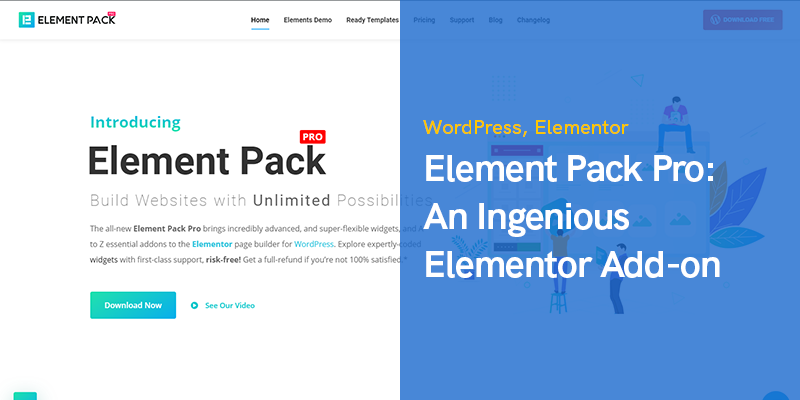 Element Pack Pro: An Ingenious Elementor Add-on
Element Pack Pro is one such Elementor add-on that I tried recently.
Elementor is undoubtedly the most popular WordPress page builder that features over 90 widgets and offers its users to build interactive sites without the hassling of coding.
But sometimes, for interactive and creative web-builders, this limited selection of widgets and blocks can fall short.
In such circumstances, ingenious Elementor add-ons are preferred.
They include versatile widgets and other features that make them appear as a secondary must.
If you already know about Elementor, then add-ons might not be a new phenomenon for you, and you might also know that the add-on market is pretty competitive.
Even though I am a regular add-on user and have used different plugins in the past, using 'Element Pack Pro' felt like a wholly different yet innovative experience.
There is a couple of methods to install an ingenious Element Pack Pro Plugin.
If you are interested in initiating the free version of the Plugin.
First, you can sign in word press dashboard and enter the plugin.
Choose to add a new option and then find Element Pack pro.
After that, install and activate the plugin as usual.
If you are interested in purchasing the plugin's premium version, you will avail of file involving the Plugin files.
Just enter your WordPress dashboard and click on Plugin, then add a new file and Upload it.
First Impressions of Element Pack Pro Add-on
Frankly, I didn't know about this site since I prefer going traditional and basic.
Then one of my colleagues, who loves experimenting, introduced this wonder to me.
The first thing that impressed me right away was the number of widgets they are offering.
190+ widgets! From basic to edgy widgets, they have it all.
This number was enough to satisfy me.
If I am getting this Elementor add-on from an ingenious Element Pack Pro website.
It will be enough to meet all my creative, basic, primary, and complex requirements.
Moreover, these widgets led me to a vast quantity of features that help you to create interactive elements like business schedules, Insta post and feed, image editing, and much more.
Widgets, Fonts, and Visuals
I know to some, this point might appear unnecessary, but sorry, for me, clients who visit websites, fonts, and designs matter a lot.
They are like first impressions about your sites that can uplift or downgrade your whole marketing game.
For this purpose, I took a comprehensive look at the Element Pack Pro site and found that they also believe in first impressions since I was in awe after seeing those widgets and their fonts.
Hover Video
Suppose you're in a very hurry, and you do not have time to look at the entire video of the article.
You'll be able to hover over the video to visualize its content while not gap the entire video.
This methodology is extremely economical and might be accustomed save the knowledge and time of the user.
Iframe
The Iframe may be a digital video format developed by Apple.
It supported existing trade standards, like AVC/H.
264, AAC, and QuickTime, and might be used with compatible Mack and computer applications.
The format has been created to modify video redaction.
Image Accordion
Image Accordion may be a contrivance for adding content in a very compact manner.
This add-on of the Jet Tabs plugin permits you to draw in a lot of attention, victimization spectacular effects for pictures.
Step one – Let's add a replacement page at Dashboard and edit it with Elementor editor.
What Made Me Satisfied About Using Element Pack Pro Add-on?
What made me buy Element Pack Pro was the satisfaction this will be the only plugin that I will need.
Yes, Element Pack Pro includes all the widgets, either on-market or off-market.
No Coding Required
The second thing that I was happy about was that using this add-on does not require you to be a pro at coding.
Including all backup features that will only require your creative settling without worrying about hectic works like coding.
Blocks & Live Copy Feature
Moreover, this Elementor plugin also features overs 1760+ blocks and designs to choose from.
I couldn't go through them entirely, but whatever I have seen and used as an expectation and satisfying.
I didn't have to go through lengthy processes while building the page.
All you have to do is that while visiting the certain demo page of a widget, you will find specific demo styles, and if you like them, you can 'live copy' them and use them on your page.
Templates
In general, WordPress page builders offer you two options by which you can create a page.
Either build it from scratch or take the help of premade templates.
Building from scratch can require technical work, and premade templates save time and do not involve such a level of complexity.
There are more than 2200 templates currently available at Element Pack Pro add-on, featuring every template from basic to creative.
I had an overview of them and found them potentially substantial for most of the tasks.
They can use it for everything from making Insta posts and blogs to high-end e-commerce sites.
The number of the specified section is:
Blocks: 1814
Ready Pages: 289
Headers: 175
Footers: 155
Free Widgets
Although this is a "PRO," and you are meant to pay for it.
But I was truly amazed seeing that even in this pro version, they are offering you a set of 41 free widgets, like giving you a complete tour of their site, and to be honest, they are pretty convincing.
Accordion
Business Hours.
Call Out.
Contact Form 7.
Countdown.
Cookie Consent.
Custom Gallery.
Caldera Form.
Contact Form.
Dual Button.
Everest Form.
Featured Box.
Fluent Forms.
Formidable Forms.
Fancy List.
Flip Box.
Image Magnifier.
Image Compare.
Image Accordion.
Light box.
Logo Grid.
Member.
Ninja Forms.
Progress Pie.
Panel Slider.
Slider.
Step Flow.
Scroll Button.
WeForm.
Tutor Course Carousel.
Tutor Course Grid.
Toggle.
Trailer Box.
My Favorite Picks
First, choosing a few out of such a long list was no easy task.
But after much effort, I finally got my top 10 favorite widgets.
 Advanced Counter.
 Portfolio Gallery.
 Custom Carousel.
 Custom Gallery.
 Pricing Table.
 Advanced Icon Box.
 Advanced Image Gallery.
 Ninja Forms
Pricing
There are three packages that they are currently offering.
I had chosen the Business Package and found it to be very economical.
You can choose your package according to your needs.
Could you have a look at them?
Personal Package (for single site) — for $31/yearly.
Business Package (for 5 websites) — for $79/yearly.
Developer Package (for unlimited websites) — $199/yearly.
Customer Support
I also liked how cooperative the team behind Element Pack Pro is.
They will answer your queries comprehensively till you become satisfied.
The Final Verdict
Overall, I liked this Elementor add-on.
It has helped me advance and upgrade my work, and I didn't regret it even once after paying for it.
I have stuck with it since I discovered it and not planning to look out for other options any time soon.
Recommended Posts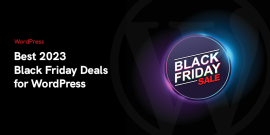 November 13, 2023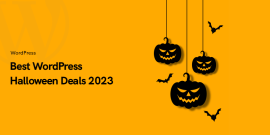 October 23, 2023