---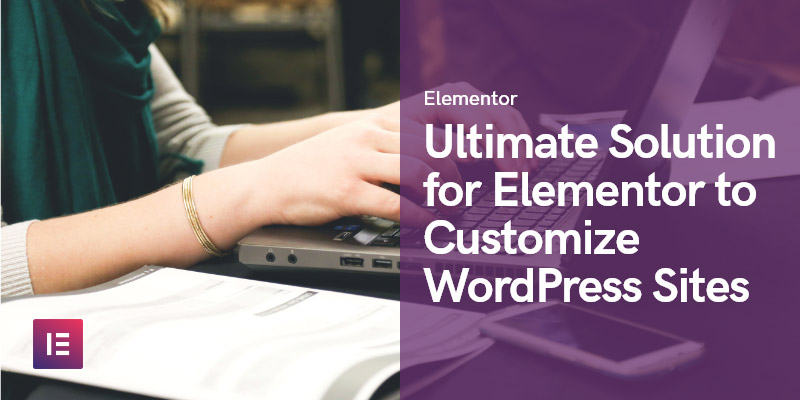 A Great Solution for Elementor to Customize WordPress Sites
Elementor is one of the best page builder solutions to customize WordPress sites in your WordPress themes compatible with Elementor. You know that website building is just a matter of a few clicks with WordPress, but the struggle was designing and customizing the web pages. Elementor came to the rescue by offering a smart-perfect solution.
The fact is- when it's something about perfection and developing a brand; still, there are some limitations. That is why weDevs brings a rich collection of unique widgets and features to help the Elementor community out.
As one of the top WordPress plugin developing companies, weDevs always tries to solve real-life problems and build products that really work! Dokan, WPERP, WPUF, weForms, and WordPress Project Manager are some of their most popular products. Happy Addons is a new addition to weDevs family.
It's been a few weeks only that Happy Addons hit the market, but already it has 50+ widgets and lots of happy features.
What's new in Happy Addons?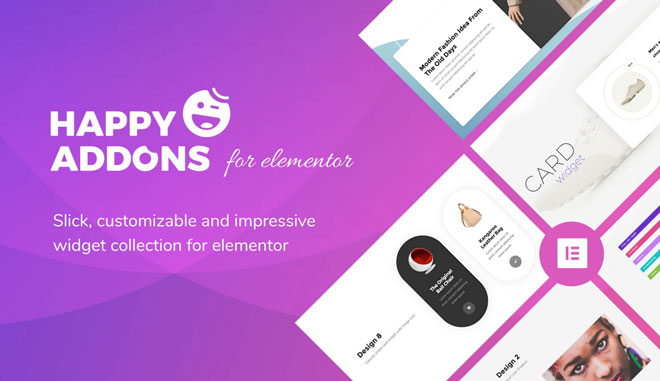 A lot actually. Elementor is one of the tools to customize WordPress sites and Happy Addons is a boost to make it the best. The main point is that- Happy Elementor Addons focuses on building unique design spending less time and minimal effort.
That's the power of this elegant collection of widgets for Elementor. With offering almost all the core functionalities of Elementor, it brings a group of widgets and features that you couldn't find anywhere else within the WordPress ecosystem.
In this post, we are going to shortly explain some widgets and features that you can get only with Happy Addons. Let's have a look.
Unique Widgets and Features of Happy Addon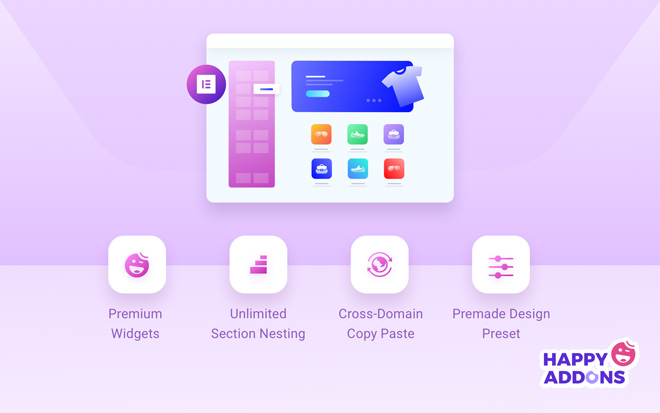 Unlikely, other third-party plugins, Happy Addons not only comes with handsful widgets but also brings some remarkable unique features which are totally new. Plugins with a wide variety of features for Elementor and to customize WordPress sites are not widespread on the market yet. Let's get started.
Customize WordPress Sites – Floating Effect
To customize WordPress sites, surely you need a tool to add high-quality awesome animation effects. With Elementor, if you want to float any elements of your website or add some bouncing effects, you have to add some deep level CSS coding. It's too difficult and time-consuming and sometimes impossible for beginners.
Team Happy Addons worked on it and came up with a widget named 'Floating Effect to solve the problems.
The Floating Effect will help you to create the animation of any widgets. Anyone can add bounce effect, and rotate objects on their x-axis, y-axis, and z-axis.
This feature will help you to grab your audience's attention with ease. This is the first but one of the most effective ways to convert strangers into your customers. With Happy Addons Floating Effect, you can animate any buttons, particles, elements, etc as per your needs.
CSS Transformation for Elementor
Another great customization feature is to be able to apply various CSS transforms to customize WordPress sites. It's a great enhancement over core Elementor that works seamlessly with every widget. You can now apply various CSS transforms like translate, rotate, scale and skew without any limitations.
It will help you to give the shape of your designs. Here is an amazing example of what you can do with the happy effects of happy Elementor addons.
Managing Column Order on Mobile Responsive Mood
Nowadays, the mobile responsive mood has become important to customize WordPress sites more than ever. With the Elementor Page Builder core, we have less control over managing the column order on mobile responsive mood.
If you have plenty of columns on your pages then you need to have this feature.
You can manage the order of every column as per your needs with our Mobile Responsive Mood. Manging column orders are now easier than ever. Order can be managed at a sequential order with this prominent feature.
Background Overlay
When you customize WordPress sites with Elementor Core, you will get a few widgets that have the facility to add background image or color. Elementor lets you add an overlay on some certain widgets. If you implement a third-party Addon, you can have a few more but not what you need or want.
But Happy Addons soled your problems!
With Happy Addons, you will be able to add background overlay to any widget wherever you need and however you want. And it's a global feature. So, you can even add an overlay color or image to any third-party widgets.
Background Overlay helps you to create amazing designs and give your regular designs a different look with a few clicks. Who wouldn't want to get a unique look using the same resources? Yes, team Happy Addons made it a fun game.
500+ Line icons 
Elementor Core comes with a 1500+ filled icon set of Flat Awesome icon pack. But sometimes we are in need of line icons to give these designs a different look. With Happy Addons, you will get 500+ line icons!
According to Designmodo: 'Line icons are a reflection of the delicate and exquisite nature of the agency behind the website. They perfectly illustrate the point and add freshness and crispness to a design.'
If you want to make a difference in your designing then you can use the line icons of Happy Addons. It can be used in any part where you are able to use the filled icons of Elementor Page Builder.
Pixel Perfect Column Creation
Currently, with the Elementor core, you can manage the column width with the percentage ratio. But with the help of Happy Addons you can now manage your columns with pixels and also you can manage both the column width and percentage ratio just like you want. Here is a video tutorial of how you can use this feature.
You can also check the detailed documentation of this feature.
Unlimited Section Nesting
It's one of the most essential features of Happy Addons for Elementor community members. With Elementor, you can work on a single section within a column or section of your page. Elementor Core doesn't allow you to nest over one section. That was one of the biggest challenges for Elementor users. We solved the problem.
Yes, with Happy Addons Unlimited Section Nesting feature, you can create multiple sections easily with a few clicks. Creating complex nested layouts for your business or professional websites is easier than ever.
Sometimes actually we need extra sections to meet our desired design requirements. If you are creating multi-layered designs within Elementor Page builder then this unlimited section nesting feature will help you.
Cross-Domain Copy Paste
Elementor gives us a facility to copy and paste any elements within a single domain. But sometimes we feel that if we can copy and paste any design within different domains. HappyAddons Pro brings the facility to copy and paste any elements from one domain to another domain. Even though you can copy and paste other elements that are designed by other third party Elementor Addons.
This unique feature of Happy Addons Pro will save your time in doing recurring designs. This cross-boundary designing tool saves plenty of time, effort and money. It also helpful while you have finalized the design section at your testing sites and you can easily copy the final design and paste it to your main site. Watch the tutorial video of the feature of how you can use that in your regular life.
Preset
Designing takes time and effort, too much actually! That's why team Happy Addons introduced a totally unique feature-. Happy Addons already has 500+ ready-made design templates, just pick one up and set with a few clicks!
Designing is a fun game now with Happy Addons. Just select any widgets of Happy Elementor Addons and select from the presets drop-down menu and choose your desired designs by selecting one by one and finalize your desired design. And you have the full freedom to customize the designs as per your need. Check out the video tutorial from here,
Live Section Copy-Paste from Happy Addons Live Demo Site
To create and customize a stunning web design, we need to spend a lot of time. Happy Addons going to bring demo live section copy & paste feature. It will enable you to use any of Happy Addons demo designs and paste it to your website in moments!
Use our design inspirations from our demo designs and make your one by tweaking the designs. It's so far better option rather than template importing. If you are looking for a single section of a full-page design template then you have to import the full page template to use the desired one.
But the fact is you will be flooded with a huge amount of media files. But if you use the desired sections from our demo designs you don't have to import all the design elements. You can a single part of the design sections. Isn't it so cool?
Page sync
If you are testing your website at a staging server then you have finalized the design. Now you want to make it live the final version. Currently, we have to save and download it as a template and upload it to the live site. But with the help of page sync feature of Happyaddons, you can sync the staging site's design to the live site within a click.
Final Thoughts
Team Hoppy Addons working hard to make web page designing easier for everyone. Within a very short period of time, team Happy Addons brings 50+ widgets and features to reduce the hassle and ensure the best user-friendly experience with Elementor.
So, don't waste your time and give a try now!
Click to grab Happy Addons' on-going deal and save big!
Recommended Posts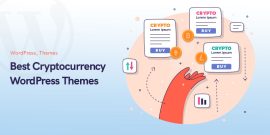 May 29, 2023