---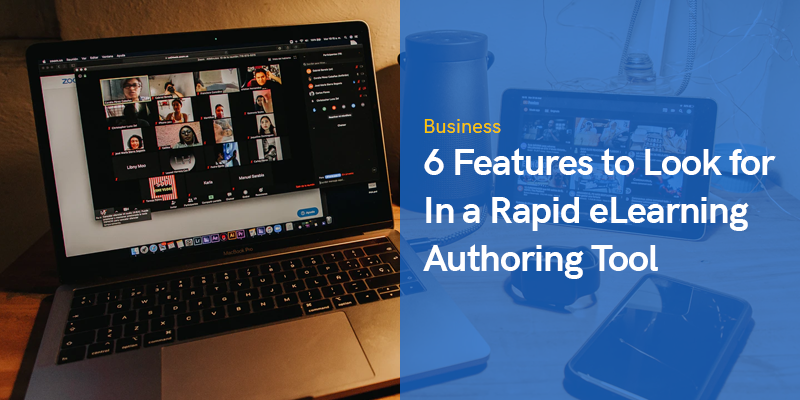 6 Features to Look for In a Rapid eLearning Authoring Tool
There are many different kinds of rapid-learning authoring tools available in the market and each one has its own set of features. If you are planning on investing in a tool like that, you might find yourself getting confused about choosing the right tool for your organization.
The best way to find out what works for you and what doesn't is to make sure that your authoring tools have some specific essential features that can help you create material easily and in a more time and cost-effective manner.
Features to Look for In a Rapid eLearning Authoring Tool
Here are 6 essential features to look for while investing in a new rapid eLearning authoring tool:
Responsive Authoring
The responsiveness of the course material is an essential feature for modern learners as they want to have access to the material on multiple devices. Such responsiveness of the material enables the learners to learn from anywhere, at any time. Thus, to design courses that can be accessed on any mobile device like a smartphone or tablet, you need authoring tools that are responsive. Check for your authoring tool's review, for example, articulate review, to make sure that it is responsive so that it can automatically create content that will change its formatting and fit into the screen of the device it is being operated on.
Asset store
If your organization has already worked on developing eLearning courses earlier, chances are that you have a library of limited assets that can be used again in new courses. However, while developing new courses, you have to again use your precious time to find media assets that can be used freshly. Thus, it is important to have an in-built additional online asset library in your rapid authoring tool itself. This library should include everything from free images to cutouts and themes that can be used in the material without wasting time.
User-friendly interface
When it comes to any software, tool, or system, user-friendly interfaces are a very important element. Without an easy to use interface, it becomes difficult to use an authoring tool and thus the users cannot make the most out of it. The usage of the tool becomes pretty limited since not everyone knows how to use the tool. You find yourself in a need to train the staff just to teach them how to start using the authoring tool.
Get yourself an authoring tool that has an easier interface so that everyone can use it with minimal effort. Your organization can thus utilize the full potential of the tool as well as the employees using it to create valuable course material.
Customizable assessments
Quizzes and other gamified material are the most enjoyable methods of learning for the modern learner. But, developing these quizzes from scratch can be time-consuming. Rapid eLearning authoring tools can do most of the work for you. These tools have engaging templates for quizzes and also have a library of relevant questions that can be used in the quizzes. An ideal authoring tool will always have customization options to create assessments that are more specific and relevant to the unique learning needs of your employees. Thus, finding an authoring tool that has the templates and library along with options to customize them is a great way to choose an ideal tool.
Screen recording
Imagine you are offering your learners software simulations or video demonstrations. You are training them on a very specific topic such as how to fix a tech problem or how to carry out a business transaction. In such a scenario, you cannot let the demonstration get wasted and need features to capture the action. An authoring tool with screen recording features can help you convert your raw footage into responsive videos that can be accessed by your learners at any time, from anywhere.
Multi-media support
Incorporating media, both audio and video, is one of the most effective and easiest ways to create engaging training material. But, it becomes expensive if you have to separately invest in a video editing tool and a rapid authoring tool. Luckily, there are many rapid authoring tools that support audio and video editing. Using such tools you can create multi-media material like podcasts or instructional videos.
Conclusion
Rapid eLearning authoring tools can turn out to be a very good investment as they will live up to your expectations and fulfil your requirements. If you are new at this and confused about what to look for, these 6 features can be your initial guidelines to buy a good authoring tool. However, there are more specific features that can also be checked for as different business organizations have their own unique needs to be fulfilled.
Recommended Posts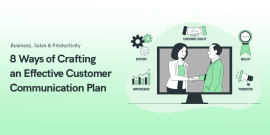 November 7, 2023