---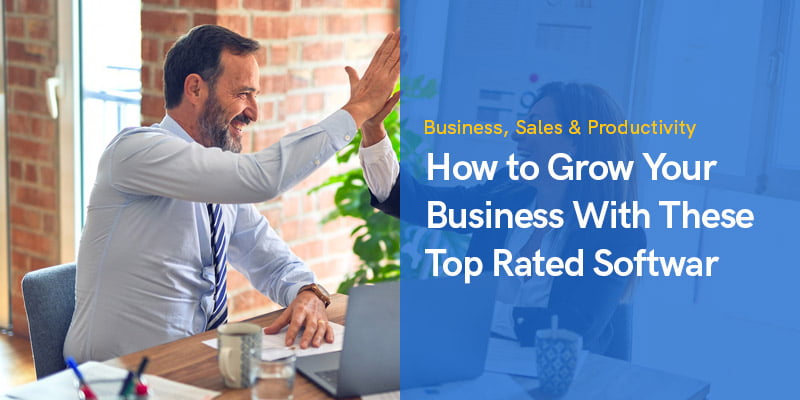 How to Grow Your Business With These 5 Top Rated Software and Tools
It is surely difficult to grow your business and even did you know that 90% of startups are destined to fail? No matter what industry you're in, it isn't easy to keep a business afloat, let alone maintain sustainable growth. It's a competitive world out there!
But, it is possible to be in that 10% of companies that do make it; you just need a lot of knowledge and the right tools to help you get there. To kickstart your journey, we've compiled some of the best tech to support your brand.
These aren't designed to give you a short, sharp boost but rather to provide prolonged leads and a gradual, consistent rise in profits. If you want your business to survive, these are the tools you need.
Sopro – Gain Higher-Quality Leads
If you're not a natural marketer, Sopro is an ideal tool to have on your side. Many CEOs and entrepreneurs prefer to focus on innovation rather than gathering leads But, you can't innovate without an audience, which is where Sopro comes in.
You begin by giving the team all the information they need about your business, including:
Your products/services
Your target audience
Your USP
They then use the information to source high-quality leads, compiling a detailed and expansive contact sheet of consumers who are likely to convert.
Sopro's Marketing Operations team sends out personalised, targeted emails on your behalf, to start conversations with your ideal customers.
Sopro offers a whole host of value-add features to support your prospecting campaigns, including the ability to capture the details of individuals who visit pages of your website – meaning your Sales team can gain valuable insight into their buying stage or interest.
You should start to see more traffic, an increase in inquiries, and plenty of people who are listening to what you have to say.
As Sopro say, they do the hard work so that you can do your best work!
Trello – Manage Projects on a Large Scale
Trello is one of the most popular business tools out there right now. An intuitive, easy-to-use, results-driven platform, it's a must-have as your business grows.
Essentially, Trello is a project management tool that promotes better organisation and delegation. You can add tasks, assign them to people on the team, and track their progress through the system.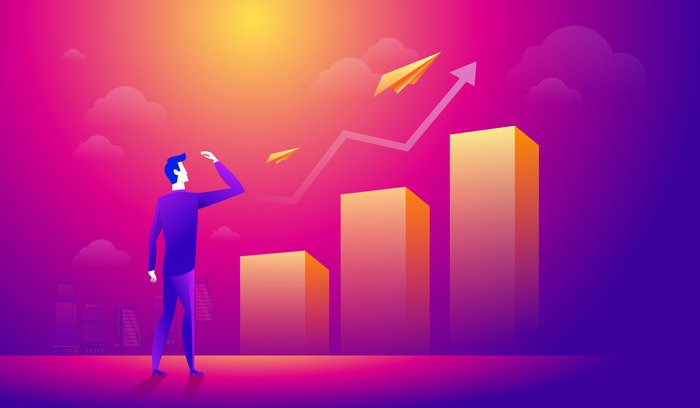 It's an especially useful tool if you have a large or remote team. Once they've learned how to use Trello (which shouldn't take more than a few minutes), they can view and complete their work with ease, removing the need for unnecessary communication and saving time.
Managers assign tasks, and staff flag them when they're done – easy!
Zoho – Complete Customer Management
Every scaling business needs a customer relationship management (CRM) tool. These provide one space where you can stay on top of all your communication with leads and existing customers, creating a more organised business structure.
CRM software is used to:
Boost growth
Improve conversion rates for new leads
Maintain existing customer relationships
Encourage repeat purchases
Reduce marketing expenses
There are a lot of different CRM options available, so we recommend looking around to find the right one for your company.
However, a great all-around winner is Zoho, which provides a user-friendly interface and is ideal for small businesses looking to scale up.
GoCo – Outsource HR to Reduce Costs
It's easy to focus on marketing tools and customer-orientated software as you grow your business, but don't forget to create a positive working environment, too.
Your brand is only ever as good as the talent you hire! It can be tricky, though, to incorporate all of the employee perks that larger companies offer as a small business, which is where tools like GoCo can help.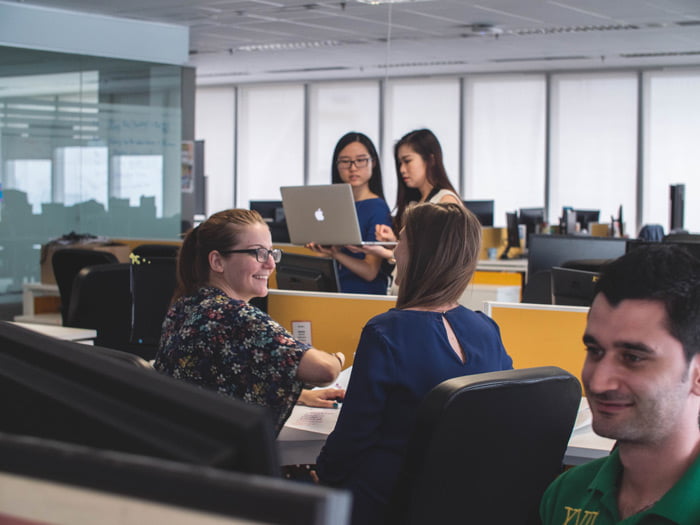 GoCo is an HR management tool that provides all the human resources benefits without an in-house team. Everything you need is combined in one space, from employee records and payroll information to onboarding processes and company announcements.
Ensure your company follows rules and regulations, stays organized, and keeps your staff happy with this clever platform.
SellerMobile – Amazon Inventory Management Platform
Leading supplier of Amazon inventory management software, SellerMobile gives online merchants a full range of options for effectively managing their stock on the Amazon platform.
SellerMobile's software provides businesses with the tools they need to streamline their inventory management processes and optimize their Amazon sales strategy. With real-time inventory management, automated replenishment alerts, and forecasting capabilities, users can effectively manage their stock levels, reduce overselling and stockouts, and increase customer satisfaction. By optimizing inventory management, businesses can save costs and enhance order fulfillment, leading to increased customer loyalty and business growth.
In addition to its inventory management software, SellerMobile offers powerful Amazon analytics tools that give businesses in-depth insights into the success of their Amazon sales. These tools provide metrics such as revenue, profit margins, conversion rates, and keyword rankings, giving businesses the data they need to assess the effectiveness of their marketing initiatives, identify top-performing products, and make data-driven decisions to improve their overall Amazon selling strategy. By leveraging these analytics tools, businesses can improve their listings, increase their sales potential, and gain a competitive edge in the e-commerce market.
Orderhive – Keep Track of Your Inventory
If your business has physical products, it's wise to support growth with inventory software. Orderhive is a great piece of technology that allows you to automate eCommerce processes, giving you more time to focus on scaling your brand.
Save time, streamline your organisation, and reduce errors for a business that (almost) runs itself.
Orderhive has a number of features, including:
Inventory control
Order management
Purchase and shipping management
Task automation
Although this tool doesn't directly drive more leads, it does provide you with the ability to harness growth. Spend more time marketing and less time repeating mundane inventory tasks for a brand that's built to last.
Google My Business – Take Control of Your Local Presence
Building your online presence is a key growth step for every modern business. Target your local area to see high-quality leads and build your brand image.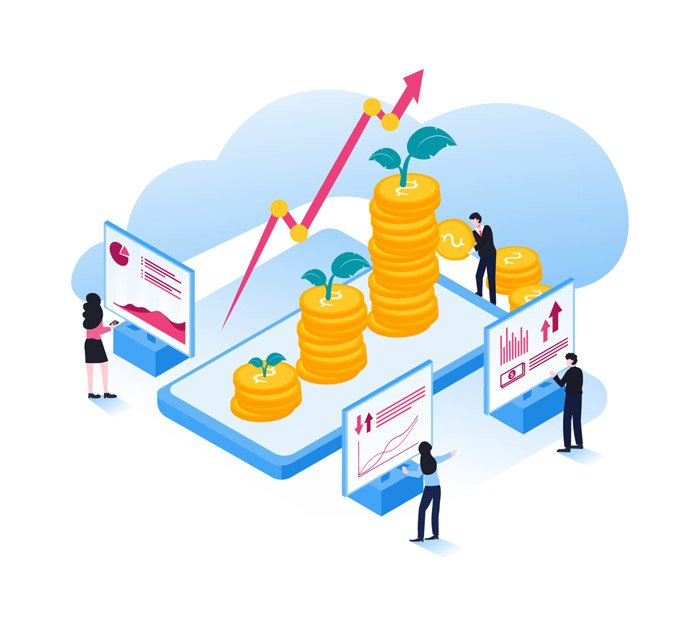 We recommend using Google My Business, a free tool that helps you optimise how you appear in search results. Simple, effective, and definitely budget-friendly, give it a go and get noticed!
Final Words
Growing a business is never easy, but that doesn't mean it's impossible. If you're looking to scale your brand, be sure you invest in the right tools and software.
Consider your needs and what can help you the most before purchasing, and then take another look at this list to find the perfect fit.
With a knack for innovation and the right software on your side, you're building steady foundations for your business to grow.