---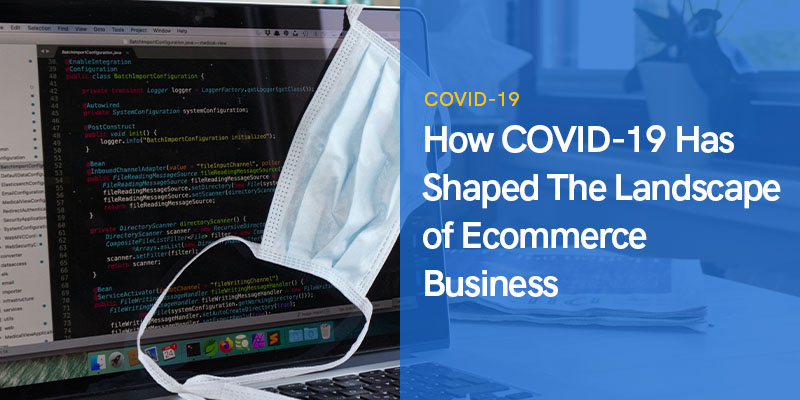 How COVID-19 Has Shaped the Landscape of Ecommerce Business
It's not a secret that Covid-19 will probably become the most crucial event in 2020 the consequences of which will probably last up to a decade. The majority of us are still working from home trying to minimize the spread of the virus, but it's impossible to avoid the impact of it anyway. Companies are having to adapt and be prepared to meet the changes.
One of the covid-19 impacts has been panic buying of a countless amount of toilet paper and hand sanitizers which indicates the rapid growth of businesses selling these products. But can we say the same about the landscape of e-commerce businesses?
As a result of the covid-19 epidemic, social distance and staying at home will further drive consumers to online shopping. However, uncertain issues in consumer demand and supply chain problems may affect the e-commerce industry. So how successful your e-commerce business will be during covid-19 depends entirely on your business strategy.
Running an e-commerce business is not as easy as falling off a log, especially during the covid-19. Many companies have made huge profits from the fact that in the days of the epidemic, when it is strictly forbidden to leave the house, people have no choice but to place orders online.
However, it is hard to speak about the profits of the startups or brands, the demand for which is not so relevant in the days of the epidemic.
6 key strategies to help you regain lost customers from COVID-19
That's why we've developed 6 key strategies to help you regain lost customers from covid-19 and increase the awareness of startup companies:
Find Out The Reasons Why Your Customers Are Leaving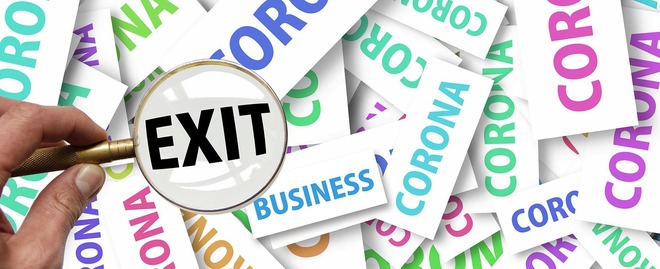 You don't have to wait for the covid-19 to end to start regaining your lost customers. Now is the time to take steps starting to limit the numbers of clients you lose and find out the reasons why they are leaving. The most common reasons can be high prices, products that don't meet their needs, and poor service attitude. To find out the main reasons that make your customers leave, just ask them without hesitating. By asking clear questions, you can find the main causes of their leaving, and from that point on, you will start working to improve the quality of your business. You may not get lost customers back, but you can work to fix the issues that arise to keep the remaining customers and attract new ones.
Send Message Reminders
Sending message reminders can be one of the main drivers of your business maintenance and development. Let your customers know about new offers, promotions, and improvements that you have made to your website, prices, and let them know about the reforms that you have implemented to improve the quality of your product. Send discount codes with promotions as well as showcase brand new products based on customers' previous orders and not only. Be polite and at the same time creative in your text messages. Express your carefulness in the messages, show that you care about them by providing and offering products that meet their needs. This is a great marketing strategy to get back lost customers as half of the e-commerce business owners do not use text messaging, which means you have to use this opportunity to "make a profit" in an online marketing competition too.
Start Developing Email Marketing Campaigns
One of the most initial and influential strategies in gaining loyal customers is email marketing campaigns. Experience shows that marketing emails influence customer buying decisions. Ecommerce shops use multiple marketing campaigns to increase sales and keep customers on the alert about anything concerning your product. Send them emails that contain information about your new products and company updates, blog contents, discounts, and promotions, and don't forget to introduce all the new updates in the most engaging and catchy way. Creativity is never superfluous, especially when it's time to gain back lost customers. Show your customers what profitable offers you have and they will have no choice but to shop right from your store.
Use Exit Intent Popups
There is a misconception that exit popups do nothing but annoying users. But It has long been clear to everyone that this kind of popup can only benefit your e-commerce business. Exit popups appear only when the customer is going to leave the website, which means its goal is to grab users' attention at the last moment with its engaging offers. if you have any profitable offers and promotions don't hesitate to display via exit-intent popups. Just come up with a creative design for your popup, helpful content with engaging offers, and the results will not take long. Catchy and advantageous offers have not left any buyer indifferent yet. Try to never miss out on such profit-making opportunities.
Make Customers Feel Important
Everybody likes getting special attention. When dealing with customers it's extremely initial to make them each feel important. If you want to retain customers show some care, for instance, send birthday cards to your long-time clients where they can find discounts and other benefits. This will not only be a pleasant and unexpected surprise for them but also will increase their love and trust towards your brand. The customer who feels important will never want to shop in other stores, as he/she knows very well that it is extremely hard to find such a caring and devoted attitude everywhere. When customers feel how much they matter to you, they will become loyal customers of yours for a very long time.
Think Like Customers
Always remember that your product should first and foremost please customers as they are your consumers and the main motivation for promoting your business. Never hesitate to ask your customers what changes or novelties they would like to see in your products or do they find anything wrong when making purchases. If they still choose to leave at least you will know the reason and will work to improve it to escape further losses. It's very important to know about the issues that hinder your online business growth. No one would tell you about it honestly than your customers. As your consumer, they take a closer look at your brand and any of your online services. To do this, sometimes you need to look through the eyes of the buyer, make changes that satisfy his needs, and, thus, contribute to the growth of your business.  This will undoubtedly promote the growth of the quality of your product, which, of course, will not leave indifferent both lost and new customers.
Conclusion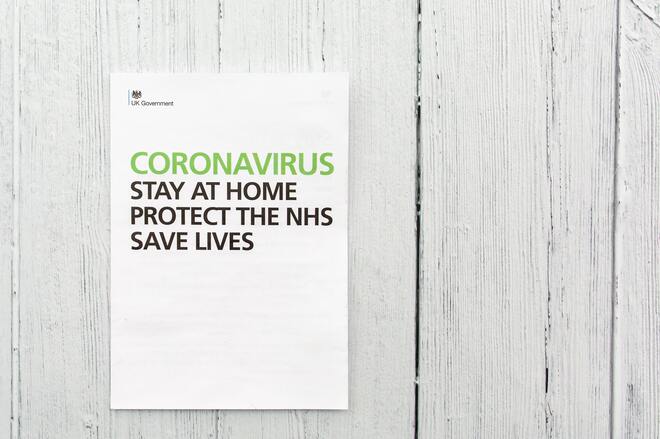 This covid-19 will surprise everyone with its consequences for a long time to come. We can not say for sure when the epidemic will disappear from the face of the earth, but regardless of whether it will be soon or not, we must start getting rid of the bad influence that it has left and still leaves.
As we can see, the epidemic has also impacted the landscape of the e-commerce business. The loss of customers is a big blow to the development of the online business. You don't have to sit back but urgently implement basic customer return strategies to restore demand for your product. Be vigilant and take immediate action to regain what you have lost in order to never lose it again.