---
Updated: February 26, 2023
No Comments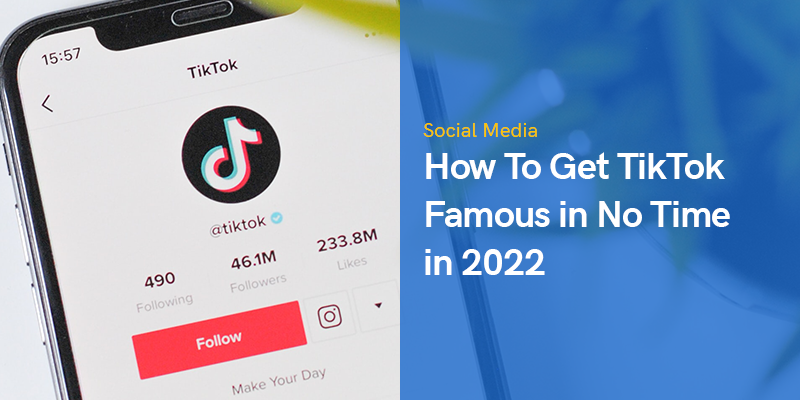 How To Get TikTok Famous in No Time in 2023
Just like YouTube and other social media platforms, you can leverage Tiktoks features to become famous. With hundreds of individuals already generating impressive income by becoming TikTok influencers, you can also buy TikTok followers to jump on the bandwagon.
Today, the number of Tiktok users Worldwide has snowballed into the most popular app crossing the 1 billion mark in 2021. Although new in the social sphere, Tiktok has attracted millions of users within a short time. This is attributed to the exciting features that come with the video app.
Whether you are an established brand or an upcoming celebrity struggling to get followers, Tiktok is an ideal platform that you should use to grow your profile.
How To Get TikTok Famous in No Time
In this blog post, we highlight helpful tips that you need to help you become famous on TikTok.
Identify your audience
The first thing that you need to consider before investing time in Tiktok is getting to know your audience. That way, you will be able to roll out a content strategy that resonates with your target market.
Remember churning out information to the wrong audience may not give you good results. This is because despite sharing important information, all that may be irrelevant if it doesn't address the needs of the target market.
What you think may be interesting may not be relevant to your audience. In other words, you should focus on what the audience wants, not what you think they like. It is against this backdrop that you should first carry out intensive research to understand your audience before rolling out a content strategy.
Additional TikTok data might provide you with a better insight into the interests and preferences of your audience.
Focus on Video Quality
The quality of your videos plays an integral role in your content strategy. Although Tiktok comes with inbuilt features that you can leverage to improve the quality of your video, your appearance matters if you want to appeal to the target audience.
The good news is that Tiktok's video editing features lets you edit and add text, filters, or other aspects that you may need to improve the quality of your video.
Use Hashtags
Just like other social platforms, hashtags are ideal for targeting the right audience. That way, you are likely to reach out to the right audience and improve your chances of getting noticed.
When you target the right audience, chances are the majority are likely to be interested in your videos and share them with their friends. Additionally, you can blend multiple hashtags to reach out to a more targeted population.
Be Consistent
Once you start sharing TikTok videos, you are likely to start attracting followers. To retain followers for a long time, you have to post regularly to keep them glued to your content.
As the competition tightens on the Tiktok platform, you can easily be edged out if you do not post regularly. On the other hand, Tiktok videos are only 15 seconds long hence it may not be time-consuming to produce at least one video every day.
Watch other Creators Videos
Regardless of how famous you are, you should keep tabs on how others are packaging their content. This helps you come up with better videos that outperform your competitors. In the long run, you are likely to attract more followers and become a force to reckon with on Tiktok.
Keep tabs on trends
Unlike other social media platforms that require much effort to grow, you can easily go viral on Tiktok even with a low number of followers. All you need is to focus on trends and produce content that resonates with the target audience.
The trendy nature of TikTok has made it an attractive platform for the young generation. Therefore if you intend to target the young generation then TikTok may be a perfect place for you.
Cross-post your TikTok videos on multiple platforms
To attract more views, you should leverage social media following to reach out to more people. Whether you are a blogger or have a strong social presence on Instagram, Facebook, and other social media platforms, you can share your videos across various platforms to get more followers.
Engage With Your Audience
Social media platforms are all about engagement. Responding to viewers' queries and comments signals that you are responsive. This plays a great role in winning the trust and loyalty of your target audience.
Although it may be difficult to please everyone, you can build a strong relationship with people who like and comment on your videos. Consequently, you are likely to get more loyal fans and achieve growth.
Collaborate With Other Content Creators.
Similar to YouTube bloggers, collaborating with other content creators works magic for Tiktokers. Collaborating with other Tiktokers increases the chances of getting noticed by other fans that may not be within your reach.
Should fans on other platforms like your content, then they are likely to share in their network. In the long run, you are likely to attract more followers and increase your chances of becoming famous on TikTok.
Follow other TikTok Accounts
For Tiktok starters, you can follow other accounts for them to follow back. The trick may not be ideal for established Tiktokers. This is because as you grow your Tiktok profile, you need to be cautious about the accounts you follow. Do not just follow TikTok accounts randomly since that may not add value to your account.
Upgrade to a Pro account
The Tiktok pro account is a game-changer for Tiktokers. Aside from helping you understand user personas like location and age, the account offers helpful information that will guide you to produce videos that resonate well with the target audience. That way, you stand a chance to appeal to the target audience and attract a wider population.
Therefore if you want to succeed on Tiktok, it's high time you consider getting a TikTok pro account. Unlike a traditional Tiktok account that only allows producing editing and sharing videos, a Tiktok pro account comes with great insights that can help you fast-track your growth potential.
Buy TikTok Followers
If you find it challenging to grow your Tiktok profile then you can opt to buy TikTok followers. Even though this will help you grow your account, you should identify the right platform.
Just like other social media platforms, growing your TikTok account not only increases your chances of ranking on top of google searches but also attracts more followers. The bottom line is that you should strive to buy TikTok followers from credible platforms to avoid being banned.
To become famous on Tiktok, you not only require real and active TikTok followers but also produce high-quality content that resonates with the target audience.  Should you fail to target the right audience then your chances of becoming famous may remain a pipe dream.
Conclusion
If you are struggling to become famous on Tiktok, the tips shared on this blog post are ideal to help you achieve your growth potential. Just like growing a YouTube channel, the benefits of getting tonnes of followers are enormous.
Whether you are just starting with your TikTok account or finding it challenging to outwit your immediate competitors, you must first understand how other Tiktokers are packaging their video content. This will enable you to roll out a content strategy that resonates with the target market.
Recommended Posts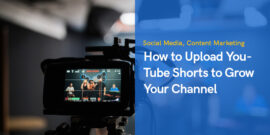 January 15, 2023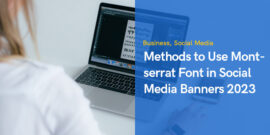 October 22, 2022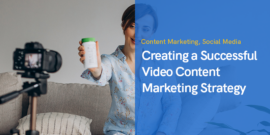 October 2, 2022