---
Updated: April 8, 2023
No Comments
How to Easily Grow on TikTok: Kick-Start Your TikTok Presence
Do you want to know how to grow on TikTok with the right tips and tricks? Maybe, you need some extra help from a CrowdHall, the number one TikTok growth service.
The addictive and engaging social media platform, TikTok has taken the world by storm. It has quickly become one of the most downloaded apps today, and has seen a massive user surge in recent times. The crowded home of viral sensations, it soon became every user's dream to gain more TikTok followers and views.
If you want to be part of that action as well, it's not too late to jump on this popular bandwagon. Whether you're an aspiring influencer or a business looking to improve your TikTok marketing strategy, there are virtually limitless opportunities to kick-start your presence and grow your follower count.
Here are essential tips to help you grow on TikTok account and build your audience.
Social media platforms are all about engagement and TikTok is no exception. The platform offers unique content, challenges, and trends that keep TikTok users engaged and coming back for more.
Here is what you can do:
Grow on TikTok – Understand Your Target Audience
Before you start your TikTok journey, it's imperative to understand your target audience and their online behavior.
First, take your time to research their interests and the types of content they are engaging with. This will help you tailor your TikTok content to their preferences and increase the chances of them following and engaging with your account and videos.
Then, identify your audience demographics and understand their age group, gender, and geographical location. This information will help you create content that resonates with them and optimize your posting schedule to match their peak activity times.
Switch to TikTok Business Account
The most effective way to understand your target audience is to switch your TikTok account type from personal to business.
Business accounts offer analytics and valuable insights that show you the performance of your videos, the demographics of your followers, and engagement rates.
These insights can guide you in making data-driven decisions to improve your TikTok strategy and grow your audience and grow on TikTok.
You can also use TikTok's marketing tools once you switch to the business account. These advanced tools (such as Business Creative Hub) include creating and managing TikTok ads, tracking ad performance, and targeting a specific audience based on demographics, interests, and behaviors.
You can read more about TikTok Business Account to learn all the advantages you can gain from using this type of account.
To switch your TikTok account:
Login to your current account.
Tap on the profile at the bottom and select the Menu.
Then, go to Settings and privacy and tap on Manage account.
Select Switch to Business Account and enter the necessary information to complete the process.
Create Unique and Engaging Content
When creating content for TikTok, it's important to make it fun, authentic, and relatable to your target audience.
Are you making educational content or entertaining skits? In any case, make sure to keep it fresh and unique, while still staying true to your brand and niche. As the original creator, try to add your own spin to your TikTok content.
Think outside the box and come up with creative ideas that will capture TikTok users' attention.
If you're struggling with coming up with creative ideas for your TikTok videos, experiment with new trends, challenges, and formats to keep your audience engaged. Who knows, you might break Bella Poarch's record for the most-liked video on the platform.
Use Relevant Hashtags in Your TikTok Videos
Using relevant hashtags in your TikTok videos can help you reach a wider audience and increase your video's visibility. Most new users look for hashtags related to their interests to discover content so you can utilize them to grow your TikTok followers and engagement.
Research popular hashtags that are relevant to your video's content and add them to your description. Make sure to use hashtags that are not too generic, as this could make your content look spammy.
If you want to increase the visibility of your TikTok profile and videos, you can use relevant trending hashtags to boost engagement.
If you want to promote your business, you can create your own branded hashtags to use on your videos. This way your clients can also use those hashtags to promote your product or service on the platform and share their experiences.
Create or Join TikTok Trends and Challenges
Creating or joining TikTok trends is a very effective way to increase your platform visibility and presence.
You can create trends based on your content or use brand hashtag challenges to promote your business. You can also utilize them on user-generated content to improve your reach.
By being creative and authentic, you can stand out from other TikTok creators and attract more users. Additionally, you can use trends to encourage your target audience to participate in your content, helping to build your TikTok community.
You can also join existing trends and challenges to connect with other users and gain exposure.
Don't know where to start? Jump to the Discover section of TikTok to find out trending songs or other trending content. Search through trending hashtags and see which videos get more engagement.
Don't be afraid to put your own spin on trending sounds to make them unique and true to your brand.
Cross-Promote Your TikTok Video on Other Social Media Platforms
Sharing your TikTok video on other social media platforms such as Instagram, Twitter or Facebook is a huge opportunity to gain followers and visibility and promote videos.
Especially if you already have a strong following on every other social media platform, cross-promoting your video can help you reach an even wider audience and direct them to your TikTok profile.
Make sure to include a call-to-action (CTA) and TikTok watermark in your posts to encourage your potential followers to follow you on TikTok and engage with your videos.
Collaborate with Other Creators to Reach More TikTok Users
Collaborating with other TikTok creators is a fun way to grow your TikTok visibility and expand your target audience.
You can collaborate with creators from the same or similar niche in the form of live streaming, duets, challenges or even creating join TikTok content.
When you collaborate with other creators, you can create content that appeals to their followers and yours. You can also learn from each other, exchange tips and tricks, and find new ways to be creative.
Engage with Your Target Audience
Engaging with your target audience is crucial to growing your presence on the platform as it affects the TikTok algorithm and can help your videos appear on the For You page.
Respond to comments and messages, and encourage your followers on TikTok to interact with you by asking questions or creating polls on your videos.
This will make your TikTok followers feel heard and appreciated and will help to create a more loyal and engaged audience. Additionally, this can help to spread your content to more people and gain new followers, thus increasing your reach and visibility.
Track Your Performance with TikTok Analytics
Tracking the performance of your TikTok account and videos is essential to understanding what's working and what's not. This way you can make adjustments and optimize your content for maximum engagement.
TikTok offers a built-in tool that you can find on the Analytics tab. This tool allows you to track the user's video performance, including video views, likes, shares, and followers.
You can use this data to determine which videos are performing well and what your current followers are responding positively to as you grow your TikTok account. Additionally, you can optimize your new video to increase its performance with these data results.
How to Get More TikTok Followers Instantly: 3 Shortcuts
Even though organic methods are effective for long-term success, not every TikTok user has the time or patience to wait for their account to grow slowly. Especially businesses that want to promote their products or services on the platform who need a speedy follower growth strategy and look for ways to grow their accounts quickly.
In such cases, they can:
Utilize TikTok Growth Tools and Services
There are various tools and services online to help you grow your TikTok account performance and gain more followers. These tools and services can range from TikTok bots that automatically follow and like other users' content to agencies that specialize in TikTok growth.
However, with so many options, including those that "offer" free followers, it's a daunting task to find a reliable provider. That's why it's compulsory to conduct thorough research and find a trustworthy provider like CrowdHall.
CrowdHall is a TikTok growth service provider with high-level customer satisfaction and high-quality TikTok followers. They offer services for you to buy TikTok followers as well as services to boost TikTok likes and views. Moreover, they guarantee the safety and security of your TikTok account during the process and provide followers from real users.
By utilizing CrowdHall's services, you can grow your TikTok quickly and efficiently. They also provide tailored plans for your specific needs and budget. In addition, their customer service team is available 24/7 to answer any questions and provide support.
Lastly, their services are more cost-effective than ad creation, which is great for people with a limited budget.
Use TikTok Ads
Another way to gain more followers on TikTok is to use ads to promote your account or videos.
Ads can be used to target specific audiences, giving you the opportunity to reach people who may be interested in your content. They're also useful for increasing the visibility of your content, giving you the potential to reach more users in the community.
Finally, ads help build brand awareness and increase engagement with your content.
However, it is worth mentioning that you need to spend at least $500 due to TikTok's requirement for a campaign. It's quite a high rate for influencers with less budget, considering they don't always guarantee the gain of new followers.
Use Google Ads
If you want to reach a wider audience, you can use Google ads to drive traffic from other social media platforms and search engines to your TikTok account. You can also promote specific videos.
These ads allow you to target specific keywords related to your content, giving you the opportunity to attract users who are searching for similar topics.
Additionally, these ads can be tailored to the geographic locations of your potential customers, giving you the ability to reach the right audience.
FAQs
Here are some frequently asked questions about gaining more followers on TikTok.
How Can You Grow Your TikTok Account Quickly?
The most effective way to grow your TikTok quickly is to buy growth services. These services can help you get more followers, views, and engagement on your content.
However, it is critical to be aware of the risks associated with buying growth services from just any site, as they can be potentially damaging to your account. Hence, you need to choose a reliable provider.
Is It Legal to Buy TikTok Followers?
There aren't any restrictions from the law itself that prevents you from buying TikTok followers. However, it is pertinent to note that purchasing followers may violate the terms and conditions of the platform.
Yet, as long as you buy TikTok followers that are real users of the platform and genuinely engage with your content, you won't face any problems.
Where Can I Buy TikTok Followers?
You can buy TikTok followers from a reliable third-party provider, CrowdHall.
They guarantee high-quality, real TikTok followers and a secure payment process. They also offer a money-back guarantee if you are not satisfied with the service.
What are the Benefits of Buying More Followers?
Buying more followers can help increase your reach on TikTok, allowing you to get more exposure and potentially gain more organic followers.
It can also help to increase your credibility and make your TikTok account appear more popular and desirable. It can speed up the process of building your presence on social media platforms.
What is TikTok Pro Account?
TikTok Pro Account is an extended version of the platform that gives users access to insights and analytics about every original video they share and their followers.
Can You Cross Promote User-Generated Content on Social Media Platforms?
Yes, users can leverage the platform to cross-promote their content across multiple social media platforms. This helps to reach a wider audience and build a strong following.
How to Start Your Own Challenge on TikTok?
One way to start your own challenge on TikTok is to create a short video that explains the challenge. To spread the challenge, you can also include a hashtag trend and leverage trends.
Alternatively, you can ask your followers to join the challenge and share their videos with the hashtag and trending music.
Finally, you can promote the challenge and the same content on your other social media accounts to reach a wider audience.
Does Having More Followers on TikTok Boost Sales?
Having more followers on TikTok can be beneficial for businesses in terms of marketing and sales. It can help to increase brand awareness and attract potential customers. Additionally, it can be used to promote products and services, leading to increased sales.
Recommended Posts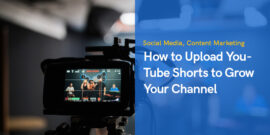 January 15, 2023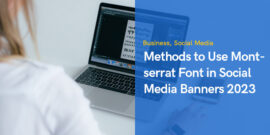 October 22, 2022