---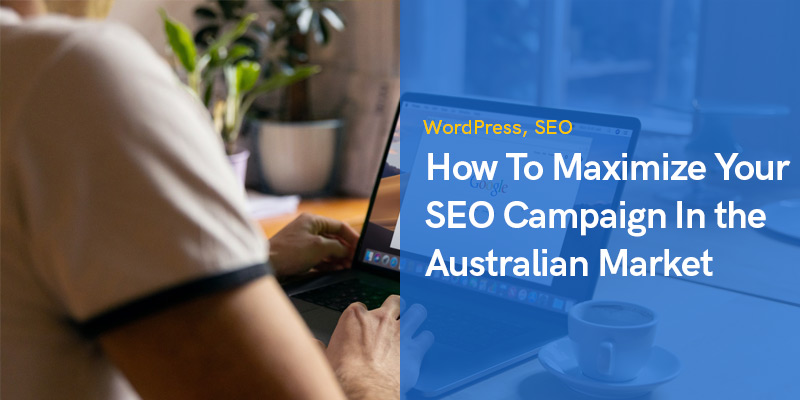 How To Easily Maximize Your SEO Campaign In the Australian Market
Thinking about SEO campaign in the Australian market?!  The complicated, heavily-technical industry of SEO constantly forces businesses to innovate and apply robust and time-relevant SEO strategies against market competitors, and that is much to say within the Australian market, as Google's search algorithm continually changes rankings and businesses to keep pushing newer and more relevant content.
Against the challenging and ever-changing market and website rankings, there are ways to maximize your SEO campaign and bear great results. Here are the top strategies to incorporate into your campaigns and earn consistent rankings in the Australian market.
Understand Where Your SEO Campaign Stands
Before you incorporate various strategies, you must first understand the current standing of your website's visibility.
Every successful SEO campaign stands with a more precise grasp of your situation and what needs to be done to reach targeted goals. Marketers use analytical platforms like Google Analytics and other software management tools to check results over spending data.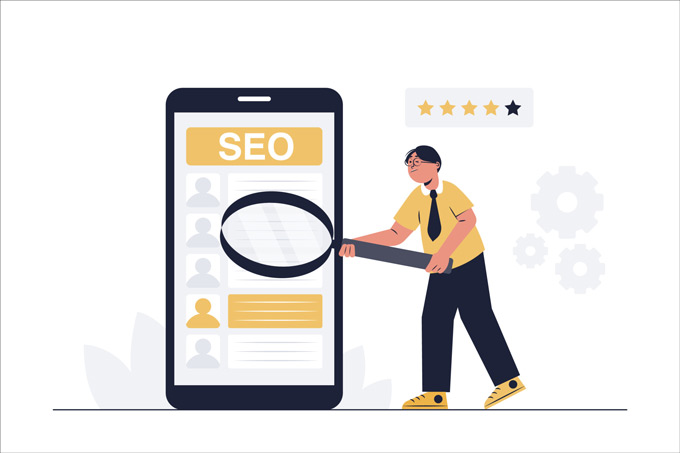 Depending on the results, an actionable plan can be made. For example, setting up an agreed service with 3rd party agencies to fulfill your requirements and revenue targets. 
Impressive's Brisbane SEO Packages, as well as other parts of Australia, give you access to certain SEO services to drive growth and maintain content quality and brand trust for online consumers.
Consider Adopting an Australian Domain
This tip is very dependent on your intended reach for your business. If you're targeting global audiences for your business, this tip is not for you.
However, suppose you have country-specific domains and can create a website for the local market. In that case, it makes sense to adopt a .com.au or an Australian domain to your website name and be seen as an authentic Australian-relevant site. 
Google recommends creating domains that represent a local country. Incorporating such domains into your website improves your search ranking by relevance and associates you with an Australian audience.
Gain Edge With Trends
Instant information, right down to macro and granular data sets, is indispensable to adjust materials and check the quality of content to make adaptable changes fitting for following through trending data sets.
You can start by comparing data patterns and even the competition for some best practices and methods to obtain data sets as early as possible.
Make Use of Stock or Company Owned Images
Images bring color and attractiveness to your postings, encouraging users to read articles and eventually avail of our products/services.
Incorporating relevant images to the topic at hand encourages more extended user interactions and increased impressions. 
Start by slowly putting stock or non-copyrighted images on your articles, and create analytical comparisons between images and with no images over time. 
Image Alt Text- Here's How To Maximize Your SEO Campaign In the Australian Market
Landing Page- https://impressive.com.au/seo-brisbane/
Bring Consistency
In the eyes of SEO, content is not a one-hit-wonder that you can just upload a well-written article and leave it for results. 

All content must be updated with different topics and consistently stay on whatever rankings you have and improve; given that you don't sacrifice quality over quantity, remember that Google favors well-written and plagiarism-free content.
Consider Local SEO
Depending on your business model and goals, local SEO can effectively bring brand awareness and trust. Local SEO focuses on community listings, collections, and other information about local businesses.
Generally speaking, there are three elements you should keep in mind when switching to a local SEO target in Australia. 
Online Business Profile
If you have a physical store or shop for your business, make sure that you register it and enroll to Google's business profile with all the necessary information like address, Google's location ping, and add relevance and visibility for local audiences.
Consistent Content Branding
Double-check your topic titles, addresses, and names on the listing and details for your social media platforms. It is imperative that when you handle SEO involving multiple platforms more than Google, consistency should be present.
Google has strong capabilities, especially in checking relevant content and other titles or articles that differ from every ranking interval. This may be a risk factor in delivering your content to the target audiences looking for similar topics.
Online Reviews
One of the top sources for increasing one's rank in SEO, especially in local SEO campaigns, is local reviews and online testimonies on Australian businesses.
Reviews offer a genuine report of one's experience with your business; conversely, a high volume of genuine interactions speeds up the ranking and makes you more comfortable.
Final Thoughts
Running an SEO is one thing; maximizing it and bringing it to its potential is another thing that you can try and experiment on with these tried and tested strategies for your Australia campaign, and this is something that each business must adapt for a cleaner, greener environment on the part of Google's top five articles.
Nevertheless, the tips above work best when used in different situations and thoroughly understand their possible results and how the business would maximize them.
So before you choose another strategy and maximize your SEO company, always do thorough research and a couple of data tests to mark its compatibility and results forecasting with the competition around the marketing getting more innovative and implementing the best strategies to keep up with the internet's ever-changing search and inquiries landscape.
Recommended Posts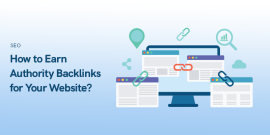 November 29, 2023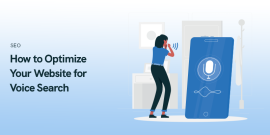 November 14, 2023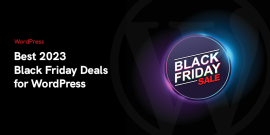 November 13, 2023