---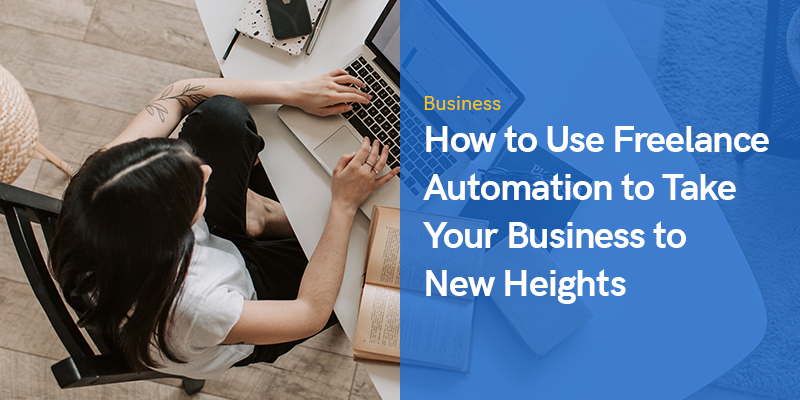 How to Use Freelance Automation to Take Your Business to New Heights
As a freelancer, you are your own boss.
This means, you are in charge of your own business.
This also means that your time is precious.
You are the CEO of yourself.
This means that you need to use your time wisely to maximize your productivity.
If you are not using your time wisely, you will fall behind.
Freelancing is the way of the future.
It doesn't help that it's easier than ever to be your own boss and take your career to the next level.
But as every freelancer knows, it's not all sunshine and rainbows.
Freelancing is tough work no matter how you slice it.
As a freelancer, there are a ton of things you have to keep up with from invoicing to bookkeeping to sales.
And, as a freelancer, you're likely to end up doing a lot of the grunt work yourself.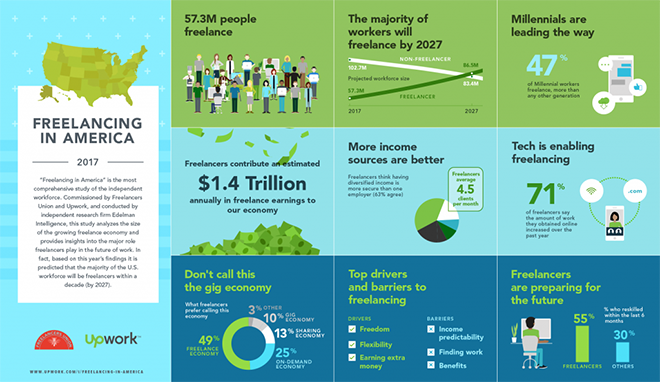 Becoming a freelancer is an exciting venture, but not always easy.
After all, you are in charge of all the work.
Freelancers must do everything from paperwork to marketing, design, programming, or writing.
It's no surprise that the average full-time freelancer puts in 60 hours of work per week-and that doesn't even include the time it takes to get your work ready for clients.
What is Freelancing Automation
The act of automating, akin to offshore development, is crucial business operations so you may spend more time focused on revenue-generating duties or acquiring clients while not neglecting important business and lead-generation tasks which are referred to as freelancing automation.
For example, you might develop an email drip campaign to automate onboarding a new client or automate tracking monthly costs to make tax time easier.
It's easier than it sounds and you don't need to be a Power Automate consultant to reap the benefits of task automation in your business.
Advantages of freelance automation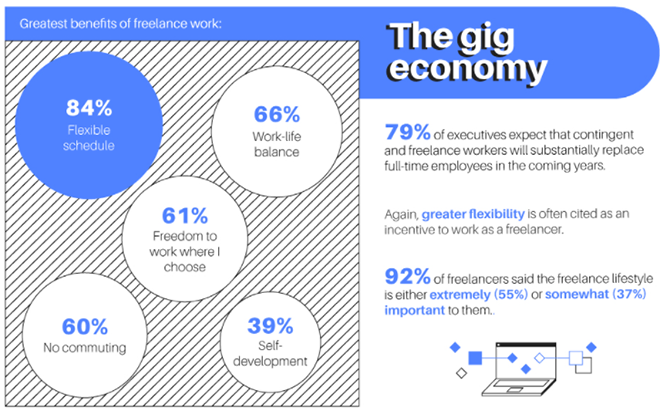 Are you unsure whether or not freelancing automation is suited for your business?
Automation, like when you hire a virtual team, is the second pair of hands that can assist you in growing your company.
Let's have a look at some of the advantages of using automation:
Improve Client Relationships
Automating chores like onboarding, sending thank you notes, and following up on leads to better client relationships without taking up additional time.
Client support software such as support ticket software may be useful in this situation.
The importance of the ticketing system can be felt in all industries due to its functionality.
With the number of algorithms used by the software, it enables businesses to work more efficiently and keep sales statistics up to date.
It allows you to manage and answer customer questions from a single control panel.
This eliminates the need to switch between different platforms when communicating with leads and customers.
Save Money
Automation is less expensive than outsourcing, allowing you to keep your overhead expenses low.
That means you'll have more money to put into training, new equipment, or whatever else your freelance business needs to develop.
Reduce Mistakes
Humans make mistakes, but machines don't! Billing and reporting errors can cost you thousands of dollars if you don't automate them.
Save Time
Focus less time on monotonous activities and more time on the work that excites you.
Automate Financial Tasks
Finance is one of the most major challenges for many people considering going freelance.
Even when people take the plunge, many rapidly lose control due to unanticipated tax bills and unpaid payments.
However, there are several excellent solutions available on the market that can help you avoid these issues.
For small businesses FreeAgent, and for medium & large businesses Xero, Freshbooks are good examples of accounting software.
In some circumstances, these instruments can eliminate the need for an accountant entirely.
Even if this isn't the case, it will lower the amount you must pay them.
Most importantly, they will empower you to take charge of your finances.
You'll be able to analyze your profitability at a glance, identify any potential cash flow issues, and figure out how much tax you'll need to set away.
You'll be able to automatically invoice clients, accept payments, and chase late payers for only a few dollars per month.
Of course, you must first win some jobs before you can invoice.
That usually entails putting up a fantastic proposal.
Adopt CRMs
With any luck, you'll be inundated with sales leads.
Leads that need to be pursued and managed.
Prospects that can take months, if not years, to materialize into projects.
It's difficult to keep everything straight in your thoughts.
You can hire a virtual team to keep track of everything efficiently.
When you've been after individuals for a long time, it's difficult to recall why you're chasing them.
Sure, you could use a task app to remind you to follow up with individuals, but then you'd have to rummage through your emails to remember where the conversation ended up.
A customer relationship management (CRM) system can help with this.
Most people associate customer relationship management (CRM) with large corporations with thousands of customers.
But not all of them are like that.
CRMs are also available for small businesses.
One of the free CRM solutions for small businesses is SendPulse.
SendPulse helps you to keep track of all of your prospects as well as any potential deals.
It also allows you to set up reminders for when you need to follow up on those leads.
SendPulse allows you to keep track of incoming leads and plan out upcoming tasks.
However, the most essential feature is that it connects with an email campaign, allowing you to view all correspondence related to a sale.
If you choose, it can even connect with your contacts and calendar.
Try the Software for Your Proposals
Responding to tender invitations is a necessary but time-consuming activity.
Each document must be meticulously prepared, and in many circumstances, it is also expected to be visually appealing.
Of course, you can hire a virtual team to create spectacular proposals from templates  without paying for any specific software.
However, there are benefits to using an app like Qwilr or Proposify, the most notable of which is the time savings.
These programs offer a variety of design templates that may be customized to make your proposals seem their best.
They also allow you to store copy parts for reuse in other documents.
When copying between proposals, Proposify will even replace items like client names, saving you the time and effort of discovering and replacing every occurrence of the old customer name.
But, in addition to saving time, these apps have other advantages.
They'll also let you know when a client opens your document and give you statistics on which parts of it they looked at the most.
They will even allow clients to officially accept the proposal and pay for it.
Both Qwilr and Proposify contain advanced capabilities that would be impossible to achieve in a Word or PDF document.
They have interactive price tables, for example, that allow the client to customize the deliverables they want.
When work begins, having a defined statement of work signed by the customer, as well as a good project collaboration platform, will make life a lot easier.
Use Project Collaboration Tools
To be successful as a freelancer, you must be in charge of your work.
Not only can clear communication help you stay profitable, but it will also reassure clients and give them faith in your capacity to deliver.
There is a plethora of project management software available, the most well-known of which is Basecamp.
However, numerous alternatives are now accessible, ranging from Citrix's Podio to programs like Trello & ClickUp.
Here are other ClickUp alternatives to check.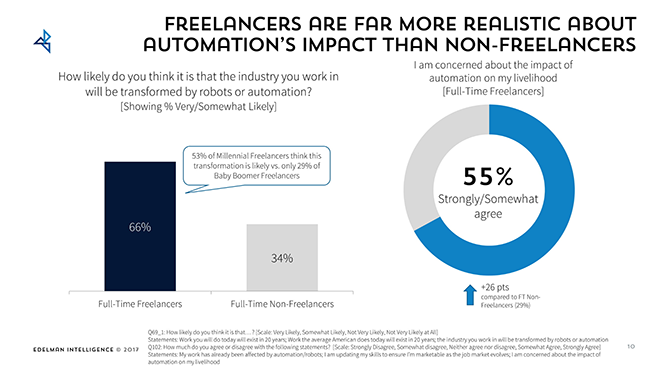 You may use these tools to keep track of projects, assign tasks, and manage all of your project assets in one place.
But, most crucially, it will centralize all client communications.
Some clients will have particular working methods.
You can try offshore development to adapt to such procedures.
Forcing clients to utilize a tool with which they are unfamiliar might lead to misunderstandings and strained relationships.
Before beginning a project, always check with your client to see if they are happy with your app of choice.
Although software like ProProfsProject, ProofHub, Nifty are useful for managing project assets, you also need to think about the paperwork that pertains to your organization.
Promote Your Work on Social Media for Better Outreach
If you're a social media guru who consistently publishes high-quality content across numerous platforms, you're likely to receive a slew of direct messages from potential customers.
That's fantastic! However, having to respond to these whenever they appear can be distracting and time-consuming.
Instead, an AI chatbot that can automatically conduct the first discovery interaction, allows you to return to the vetted prospect when you have more time.
You must find time to manage your social media presence in addition to everything else you have on your plate.
Wouldn't it be fantastic if there was a tool that saved all of your posts across all platforms and then re-broadcasted them for you when you have other things to do?
The truth is that you shouldn't have time to post to social media every day, and even if you do, a major chunk of your audience is unlikely to see what you post.
Zapier, MeetEdgar, or free tools from Buffer saves and categorizes your prior posts, then repost them when you can't, as well as helps you schedule your future posts in advance, allowing more people to read your wonderful ideas and encouraging you to post more frequently.
These allow you to batch-schedule a number of posts so you don't have to keep checking your social media accounts (a distraction waiting to happen).
You may even plan it to go live while you're sleeping, allowing you to reach clients in different time zones.
Parting Thoughts
We all know that freelancing is a great way to make money and work for yourself.
But to be successful and make money consistently you need to make sure you're using the right tools and automation techniques.
In this blog, we discuss the ways you can use automation to make your freelance business thrive.
Automation is the way to go for freelancers in the new year.
It doesn't matter if you are an iOS or Android developer, or if you are a website designer or SEO specialist.
An automation tool will help you keep your freelance business running at the top of its game.
Here are some of the top tools you can use to automate your work.
Recommended Posts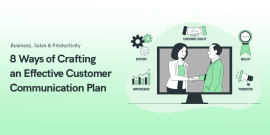 November 7, 2023