---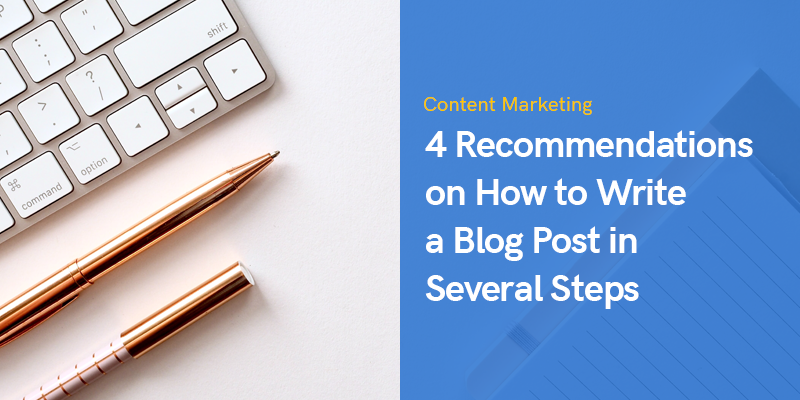 4 Recommendations on How to Write a Blog Post in Several Steps
First off, who writes blog posts by request?
Are you sure you know HOW to do this?
For some reason, visits to different blogs create the feeling that only a few really understand exactly how to write a blog post.
How to Write Great Blog Post?
That is why today we will consider "What is good? And what is bad?" regarding blog posts.
The First Problem: Distortion of The Image of The Author or The Company
Blog posts are often published on behalf of the company or on behalf of the author. That is, for some time you become either the author himself or a representative of the company. And what happens? Especially, if the author or the owner of the company constantly changes the writers who work on the posts.
In this situation, usually there is no general logic. No connection. There is a complete confusion both in style and in positioning.
If you suddenly find yourself in a situation that you will have to continue writing blog posts AFTER someone, then be sure to study the previous publications, try to find a single style that you will need to adhere to.
If this fails, then it's time to study the customer and understand exactly HOW to present him (or the company) in the text. What qualities should you demonstrate? Maybe the author wants to seem cheerful and kind. Or understanding and sympathetic, or ironic and tough. Different roles, different images, different texts.
It's the same with the company.
Do not be like those "writers" who write blog posts without understanding the moral concept. Learn to write EFFICIENTLY. Or if you can't write yourself or experiencing creative blocks or crisis, you always can contact buy essay paper online writing service, and they will do the work for you. Professional writers are eager to help with various types of assignment from simple essay to thesis writing, they write in different styles from creative to academic. You can be sure in the result of their work.
Read more: 10 Smart Tips to Successfully Run a Blog
The Second Problem: Posts About Nothing
This is especially noticeable in the so-called online journals, where regular authors publish different texts. The blog format implies not just a rewrite publication, but a useful publication.
It means:
the novelty of the material;
a new formulation of the problem;
step-by-step recommendations;
proven tips;
expert level;
It is impossible to write a blog post on request in 10 minutes. Working on a post isn't any less difficult than on any other article. You will have to spend time, find different information, collect facts, maybe even draw pictures! That is why blog posts can't cost as cheap as chips. This is a remark along the way.
Don't write posts about just anything! Otherwise, you risk turning into a no name author, that isn't interesting to work with.
The Third Problem: Lack of Incentive to Comment
I would be amazed if somebody showed me a director who knows how to encourage readers to dialogue.
After all, what do we get?
You go to the blog. You can see the number of subscribers – from 50 and above. But after the publication of a new text, there are no comments! And why is that?
Maybe because no one asks for comments in the post itself?
This is a fundamentally wrong approach. Learn to encourage readers to comment. Moreover, not to write useless comments like " Cool. Thank you" or posting weird emojis. You must try to encourage readers for normal and expanded messages.
How do I do it?
There are several options:
Ask Them to Tell Their Story
For example, in a post you shared some event from your life, a situation with other people – in general, you described some problematic episode.
Ask your readers to tell you if something similar happened to them.
Offer to Express Your Opinion
This is especially true if you raise some controversial issue and you know for sure that many people do not agree with you. Tell people frankly that you will be happy to hear their opinion on this issue.
Create a Survey
Moreover, it is not an automatic survey created by a survey software, but a survey that requires comments.
In fact, at the end of the post, you ask several questions (with answer options or not) and ask people to answer, preferably with a justification for their opinion.
It is clear that only a few will justify it, but even simple answers already force a person to engage in a dialogue.
Wish Something Very Pleasant
Well, why not?
Congratulate people on the holiday. Wish them a good day. And humorously hint that you are not averse to receiving congratulations and wishes in return. People are very warm to such requests and always openly make contact.
Over time, you will come up with other options for completing posts. But most importantly, never leave readers without an incentive to dialogue. This is the main rule.
Another little trick. It happens that even despite an interesting survey (or even a contest with small prizes), no one responds. That happens often.
Why this event occurs is not always clear. Maybe the post is boring, maybe the prizes don't motivate, maybe the publication time is wrong. Therefore, it makes sense to create a couple of virtual characters who will comment on the post, ask a question or even arrange a discussion.
Sometimes it is worth provoking an interesting dispute, and then a stir will begin around the post. But the main thing here is not to overdo it, otherwise, it will start a chaos.
The Fourth Problem: Ignoring Readers
Yeah, yeah. They forced people to answer, and then hid in the bushes.
I've seen this so many times in the blogs of famous people.
Or there are also selective responses to comments.
The question is, why are they selective? Or why readers don't answer at all?
People need answers. It is important for them to understand that you have heard them and that you support and understand them. Otherwise, why even start this with the output of readers engaging in the dialogue?
One unanswered comment – and the person will never write to you again.
Everyone needs the answer! And if you write blog posts, immediately agree with the customer who will respond to comments. If you are, then do not be afraid to ask for an opinion, justifying the need for answers by maintaining your status and image.
And now admit it – who made the mistakes I mentioned in this article, when writing a post by request?
Recommended Posts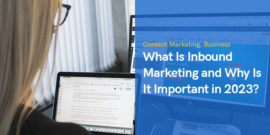 April 14, 2023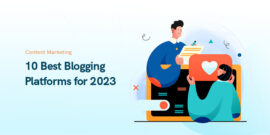 January 19, 2023