---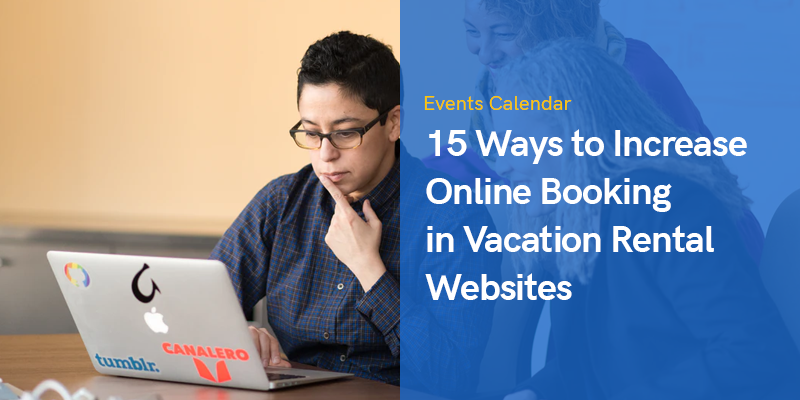 15 Ways to Increase Online Booking in Vacation Rental Websites
Since March 2020, nothing has been the same. Due to the pandemic, the world has been shut down, and travel has been restricted to a great extent. Many countries are still in lockdown and their citizens have been staying at their homes for more than a year now.
As a result of the Coronavirus spreading from country to country due to citizens travelling across borders, it is understandable why almost all the governments of various countries took the precautionary step of closing down their borders and putting restrictions on movement.
This has successfully contained the pandemic and reduced the spread of infections but has also negatively impacted the tourism industry.
Those who offer vacation rental services have also suffered a lot due to the pandemic.
However, now that the situation is gradually going back to normal, it is important to improve booking for vacation rentals.
Don't forget to checkout the following article if you are about to start your online booking platform with WordPress: Best WordPress Event Calendar Plugins & Themes
Increase Online Booking in Vacation Rental Websites
Properly Sanitize the Properties
Cleaning up your vacation rental thoroughly every time a guest checks in and out is as important as ever. By keeping an environment clean and disinfected, the virus can be prevented from spreading.
The entire house must be disinfected, especially surfaces touched most often like remote controls, light switches, doorknobs, bathroom and kitchen appliances.
All surfaces should be scrubbed after you have disinfected them with the right products. Your vacation rental property and your guests will be protected from illness if your vacation rental property is kept disinfected.
Upgrade Interior Properties
There should never be any compromise on the comfort and convenience of the accommodation when renting a property. Ensure that your vacation rental meets the highest expectations by improving the quality of the place.
Make good use of this time when the place is not very busy to determine which devices you need to purchase for your rental.
Purchase your devices online, install them yourself to keep everything sanitized and safe and plan your investment. You must prepare everything of the best quality for when the economy and tourism activity returns to normal.
Analyze Existing Customer Reviews and Make Improvements
Find out how to improve your business by looking at the comments and reviews of recent guests. You may want to examine and reflect on the reviews provided by past customers. It is important to learn why you may receive negative reviews.
For instance, you may receive negative feedback about the cleanliness of your property, the condition of your appliances, or even excessive noise.
Additionally, you may want to look through the positive reviews you have received to consider how you can enhance or improve the services or amenities your customers enjoy so you can continue to offer them a superior guest experience in the future.
Upgrade Properties With Smart Devices (Mostly Hands-free)
When upgrading your property and thinking about which devices to invest your money in, you can consider getting smart devices as they are very useful for many reasons.
Your vacation rental may benefit from smart home devices such as devices that can lower your energy bills, increase your home security, and automate different daily tasks.
A few of the gadgets in demand at the moment are automatic locks, thermostats, smart bulbs, and virtual assistants. These leave a good impression on your guests and also make their stay more memorable.
Target New Type Travelers (Domestic, Pet Owners and Families)
With fewer people willing to travel abroad due to the Coronavirus outbreak, fewer international travelers have been going abroad. It would be ideal to target a diverse range of tourists, such as domestic travelers, pet owners, and families.
In light of recent trends in the travel industry, it is worth considering adding larger accommodations to your portfolio, such as homes that can be accessed by a charter bus, to cater to larger group travels or events.
It is a good idea to put your listings up on websites that are popular in your domestic country and region. These could be websites like Airbnb, Expedia and TripAdvisor.
This will attract some guests from within the country which will help you until international travel begins in a full-fledged way.
List Your Vacation Rentals on Popular Channels
Consider distributing your listing across various OTAs if you're only advertising your vacation rental on one platform. This can lead to increased exposure and bookings for your business.
Owners and managers often use vacation rental listing sites to complement the activities on their own websites.
This is an excellent way to increase bookings for your rental and get more guests to view it. You may also want to test different channel managers and list your property on different listing sites. This will be very helpful for your business.
Make Your Vacation Rental Website SEO Friendly
Organic search results are the main source of bringing traffic to your website. Search Engine Optimization (SEO) is the process of improving organic search results.
Ranking higher in organic search takes time, and it requires investment in SEO. SEO-optimization is the #1 way to increase direct bookings for your vacation rentals because you are reaching web traffic who are already intending to travel to your destination.
You can check out this vacation rental SEO guide if you want to dive deep into the process for increasing your organic traffic.
Offer Competitive Prices Comparing Your Competitors
Analyze your competitors exhaustively and with dedication. Be sure to compare their rates with other vacation rental places available in and around the area and analyze which price range you are in. Price your products and services according to your expenses, if you can.
To manage cancellations and a lack of travel, it is recommended that you consider adjusting prices. You can simplify pricing and stay restrictions by using dynamic pricing tools, like Pricelabs. Your efficiency and competitiveness will increase and more visitors will be attracted frequently for the unique prices you offer.
Upload High-Resolution Images of Properties
High-quality descriptions and photos enhance the ability to multiply your vacation rental reservations. If you advertise on external websites, such as Airbnb, Vrbo or Expedia, use this time to optimize your website content and ads.
Use high-quality pictures that focus on the amenities and services you provide and allow the guest to see the details of your property.
Sharp and good-looking pictures have a good impression on the viewer and may motivate them to check out the experience of staying at your property. If you are clicking the photographs yourself, remember to edit them well.
Reduce Minimum Night Stay Restrictions
Another tip that is recommended is reducing your minimum night stay requirements and being more flexible in your cancellation policy. Online booking sites tend to show up in search results more often when you have the availability of a low minimum night stay.
Your occupancy will increase as a result of locking in last-minute bookings. This will attract more people to consider trying your services as it will be more flexible for them and will also be beneficial for you in the long run.
Offer Flexible Cancellation and Rebook Later Process
In addition to offering discounts, you can also allow your customers to move their booking into 2021 or to a later date. Since the lockdowns and restrictions were prevalent throughout last year, most of the travelers had lost a lot of their deposits due to cancellations over restrictions on travel.
If you offer flexible cancellations, guests will be sure to make bookings with you without any worries. Moreover, this will help you secure the booking and make your guests look forward to your event. So, this is a good tip that you can utilize if you can.
Display Cleaning Procedure of the Properties
You should let your guests and potential clients know what safety and precautionary measures you have taken on your listings and website. For example, if you can put out a message saying that you have taken all the precautions necessary against the outbreak of the virus to ensure guests have a safe experience.
You can also give details of the precautions you have taken like disinfecting the property, having hand washing supplies, providing information about whether there have been any COVID-19 cases in your area, etc.
This information will provide guests with peace of mind about their rental and increase their likelihood of booking with you.
Use Social Media to Promote Your Offering
Social media is a really useful platform to promote your business and the services you are offering. Since almost everyone uses some social media platform, your business will get a lot of exposure if marketed there and will attract some guests.
Social media is the most cost-effective platform for marketing too as it costs little to no money to post about your services and reach out to potential buyers.
You can increase your brand awareness exponentially by just putting in a few hours into social media marketing in a week.
Email Marketing
Email marketing is another great way to reach out to potential guests and bring their attention to your business. It is a good idea to use marketing emails to reach out to past guests with exciting offers.
By offering frequent guests a discount if they book within 48 hours, you can encourage them to return. You can maximize direct bookings for your vacation rentals by creating a promising email list.
Make an emailing list by collecting emails. Your website can be set up to collect email addresses. You can use this strategy more effectively if you offer a discount code as a reward for signing up for your email newsletter.
Run Paid Advertising
Pay-per-click advertising offers specific targeting and allows you to engage with your target audience and acquire more qualified leads by leveraging your content.
Ads on social media are not the only paid advertisement that you should consider. If your website does not rank well when searched for on Google, paid marketing helps you place ads for keywords. And bring quality traffic to your website without the time and effort invested in search engine optimization.
Paid advertising is a very good tool that gives you valuable analytics and insights into how your marketing strategies are performing.
Recommended Posts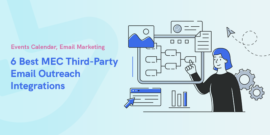 July 24, 2022