---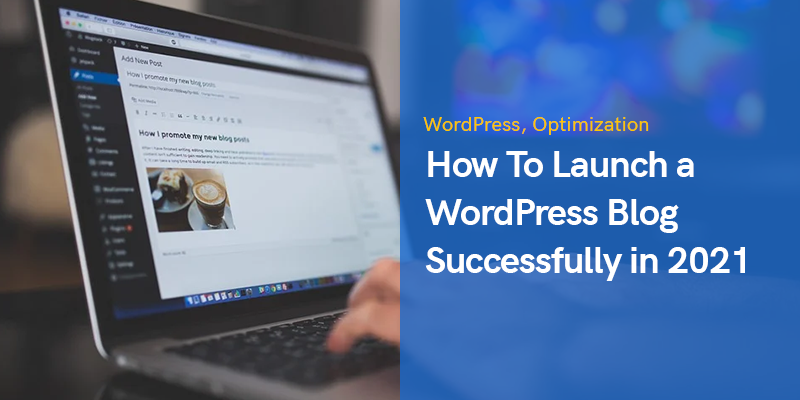 How To Launch a WordPress Blog Successfully in 2023
WordPress is an excellent platform with lots of amazing page builders that makes it easier than ever for people to create their own sites.
That's great, but it does mean that thousands of new WordPress blogs are launched every single day.
If you want people to read yours, you need to take steps to make sure that everything is perfect and your site stands out from the crowd before you launch it.
How To Launch a WordPress Blog Successfully
Follow these tips to launch your WordPress blog.
Perfect The Design
Before you even think about launching your site, you need to perfect the design.
The basic version of WordPress has lots of great themes and tools you can use to build a basic website.
However, you should consider working with a professional web design company like WebX360 if you want to elevate your blog to a new level.
Professional web designers will be able to create a more streamlined site that offers an excellent user experience.
There are a lot of amateur blogs out there and they're not particularly impressive to users.
In many cases, they are poorly laid out and some of the features don't work properly, so users are not likely to return.
But if you focus on professional website design and a better user experience, your blog will be a lot more successful.
Focus On Your Content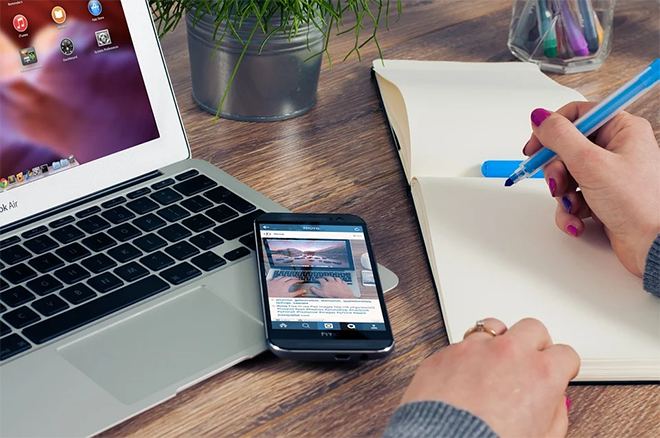 Excellent content is the number one thing that all successful blogs need.
The design needs to be great, but aesthetics can't make up for poor quality content.
If you want people to be interested in your blog, you need to find a new angle.
Think about what you want your niche to be and pick a subject that you are passionate about, but find a new take on it.
You should have a good backlog of content ready to go before the site is launched.
Consistency is important if you want repeat visitors, so having enough content to post regularly will help you get your blog off the ground.
Check The Site For Errors
Any errors on your site need to be identified and dealt with before you launch your WordPress blog successfully.
Firstly, read through all of your content and make sure that there are no spelling and grammar errors, which can make you look unprofessional.
Next, you need to check for 404 errors and broken links.
If any pages are failing to load properly, this damages the user experience.
So, go through the entire site and check that all of the links are working correctly.
You can also enable 404 error email notifications in your WordPress settings, so you are alerted immediately if there are problems in the future.
Test Forms On Your Site
Any forms that you have on your site, like contact forms or comment sections, need to be tested before the site is launched.
If these forms are not functioning properly, you may be missing out on subscriptions and engagement with your audience, which are both very important for growing the blog.
Try using all of the forms to test that they are working as they should, so you can avoid any frustration for your users.
Check Images And Videos
Images and videos are vital for making your website visually interesting and varying the kind of content you post.
However, there may be issues with the way that they display, so they all need to be checked beforehand.
Try video players to ensure that they work properly and check that images are not blurry or pixelated.
You also need to see how quickly the images and video players load when entering a new page.
Slow loading times are often caused by videos and images and if you experience this issue, you should consider cutting some of them out.
Perform A Speed Test
Speed is a big part of user experience, so you should run a speed test on your site before you launch it.
If you work with a professional web design company, they will be able to help you with any speed issues.
You can use the Google PageSpeed tool to check how fast things load and how smooth the website operation is.
If the score is poor, you need to make some adjustments to the site to reduce load times.
Some WordPress themes load quite slowly, so consider using a different theme to see if that helps.
Certain plugins may impact speed too and if you speak to your web designer, they will help you find a solution so you can retain those features without slowing down your website.
Finally, consider how many images and videos you have per page because too many will slow load times down.
Once you have made adjustments, run another speed test and you should see a big improvement.
Consider SEO
SEO (search engine optimization) is the best way to drive more traffic to your site and grow your blog.
There are a number of elements that you need to get right if you want to boost your search engine rankings and get more traffic.
When creating content, consider the keywords that you want to rank for and include them within posts.
Well structured posts with headings, images, and keyword-rich content will help you push your blog up the rankings.
There are also a lot of behind-the-scenes details that you need to manage too.
Things like the sitemap and the structure of the site make it easier for bots to crawl and index your pages.
A professional web design service will help you ensure that the website is built in an SEO-friendly way.
Monitor Your Performance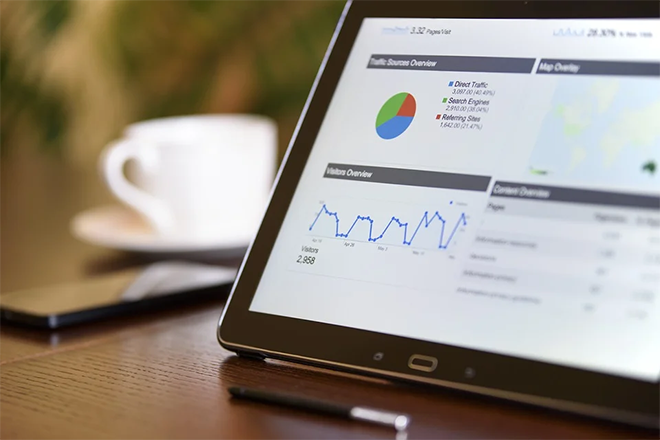 Once the blog is live, you need to monitor its performance.
Tracking things like traffic, page views, and engagement on posts will give you a sense of how quickly your blog is growing and which posts are performing best.
By using tools like Google Analytics, you can see exactly how your readers interact with your blog and use those insights to improve the site.
If you follow this checklist before you launch your WordPress blog, you can make it a huge success.
Recommended Posts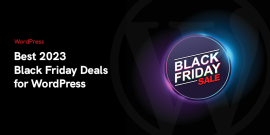 November 13, 2023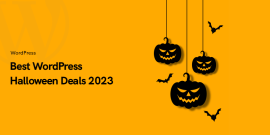 October 23, 2023