---
Updated: September 3, 2023
No Comments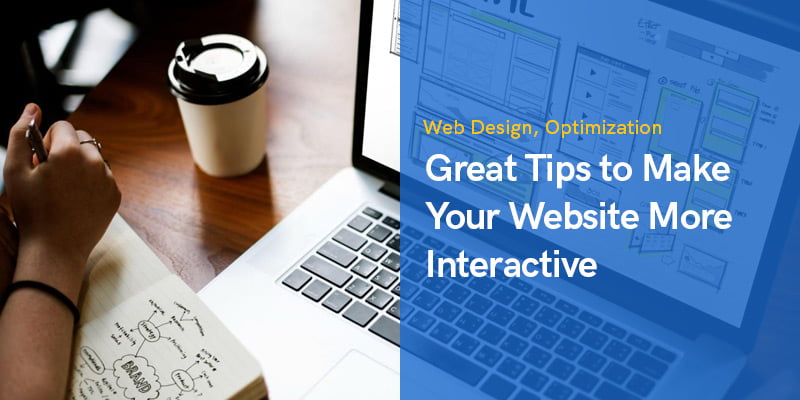 Make Your Website More Interactive – 5 Awesome Tips!
How interactive is your website? Make Your Website More Interactive!
If your website is not interactive enough, visitors will just skim through your content and won't stay long. Without much to interact with, your visitors wouldn't know what your website is about, which leaves no room for them to explore and engage with what you possibly offer.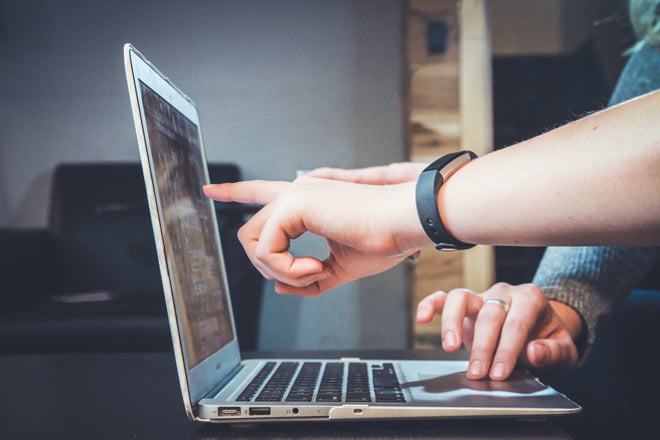 Your website is an essential aspect of SEO and you need to improve SEO, and some can say that it's even the face of your SEO campaign, and if not many people interact with its content, then we may very well just announce it as stagnant.
We don't want that. With that in mind, here are some tips on making your website more interactive for your viewers.
Encourage Social Sharing
Have you ever liked something so much, like a TV show or a movie, and wanted to share it with your friends and family? If yes, then you know how important social sharing is.
Social sharing is vital in SEO as it helps you generate more traffic to your website. By encouraging social sharing, when people visit your site, they can share its content and have more people interact with your brand.
You can add social sharing buttons to your site, which you can do with a plugin like Shared Counts.
This plugin can create social sharing buttons for social media sites and other forums and lets you view how many people share your content.
Make Asking Questions Simple
Customer questions are vital to the growth of your business. Humans are mostly curious, and if they mean to ask you anything about your brand and what it does, they are interested in your content.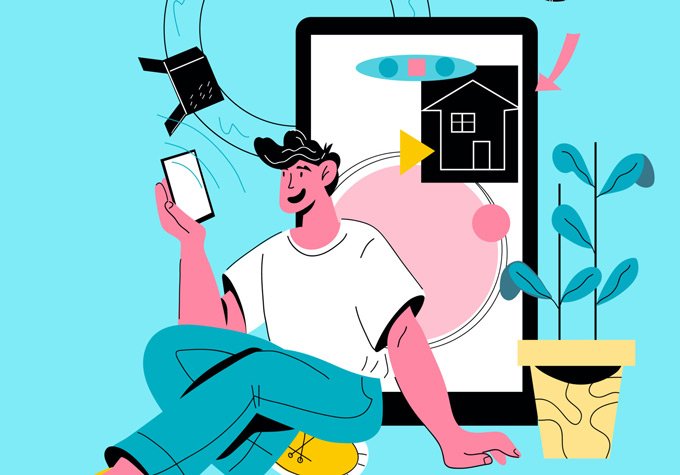 If you understand this little nugget, you can base your website on your visitors' queries and experiences.
A straightforward way to do this is to include an option that lets your visitors email you. You can do this by putting a sidebar where they can ask questions by emailing.
You could also create a chatbox where they can ask and interact with you directly. This will make your brand accessible and more interactive, which will help you retain more visitors and have them interact with your brand more.
Add Quizzes, Polls, and Surveys
Your interaction with visitors doesn't have to be limited to questions and answers. You could also interact with your visitors through surveys, quizzes, and polls.
People love questionnaires, especially ones about something they know a lot about. By visiting your website, they should know a thing or two about your brand and what it does, so to utilize this fact, you can put out random quizzes, polls, and surveys that they can interact with.
Many quiz builders help you create visually appealing quizzes. If you want to go further, consider making a few quiz versions with different designs and slightly different questions for A/B testing.
Usually, people don't mind answering things like this in a few seconds. Those few seconds, you're already holding their interest, and it's an excellent chance to let it develop.
Suggest Relevant Links
Once a visitor reads one of your blog posts, your aim should be to keep them on your website longer. But how do you do that? You can do this by showing relevant and engaging content within your posts.
The more it is relevant and interesting, the more likely they will click it and be led to another one of your blog posts. Usually, seeing a link that promises further information is interesting enough for a visitor, increasing their chances of clicking that link.
The best place to place these links is within a blog post.
Usually, you can put it in the body and at the end of the article. It's also recommended to sort the relevant article in two ways: by its relevancy and publication date. Remember, the viewers' tendency to click a link increases the newer the content.
For content, most of the time, it's recommended to make your own, but you could also ask for the professional help from digital marketing agencies like Impressive Digital – Top E-Commerce SEO Agency, which can do the job much more efficiently and significantly faster.
Use Chatbots
A strong customer support team is essential to a website. Consumers expect business owners and marketers to understand what they need and what they want and are willing to work 24/7 on their problems.
This is especially true since more than half of customers nowadays wouldn't return to a site after poor customer service.
That said, you can make your customer service more efficient with chatbots. Sure, they still need to be fixed and are far from replacing a human tech support team, but they are very efficient if you program them accordingly.
For example, you can program your chatbot to answer simple questions and assist with simple concerns like resetting the password, personalizing your content, etc.
With this level of interaction, your visitors will be much happier with the support they're getting, which can help you retain their interest in your content much longer.
Final Words
Website interaction is one of the most important aspects of a website. Without it, your visitors wouldn't be too interested in your content, and they would leave after just a very short time skimming your website.
Interaction and good content are the way to go if you want to keep your visitors engaged and satisfied.