---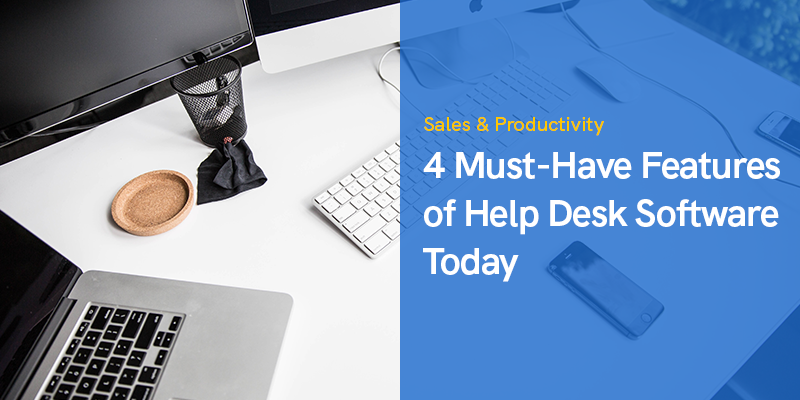 4 Must-Have Features of Help Desk Software Today
Businesses are evolving and reinventing themselves every day.
Strategies are put in place so as the business remains afloat.
That said, internet marketing has saved many businesses, especially in this pandemic time.
Higher learning institutions are also offering courses that are related to digital marketing and entrepreneurship.
A business needs to keep on adapting and implementing ways that will give it a head start.
Many agencies also have specific features to enable smoothening of operations; help desk software.
Listening to the clients' needs is the most important tool for business growth.
There will always be competition, with similar products and services being offered.
Focusing your attention on what your customers need is vital.
Moreover, a business should have a feedback system put in place.
That allows customers to give their complaints, comments, and compliments about certain aspects of the business.
Also, how promptly one acts on the feedback will maintain a good customer relationship giving the business a ripple effect.
In addition, help desk operations help in improving the operations of a business.
Whenever a business goes digital, there is efficiency in consistency, quality of products and services.
Some advantages of a business going digital are;
It saves on money as the costs incurred in paperwork can be directed to other areas.
No human error. Since the software is doing most of the work, there is a zero chance of human mistakes.
It's a safe way to store data in comparison to physical storage facilities. Data stored in the cloud is at low risk of accidents and thefts.
Efficiency is increased. Operations and interactions in the digital space are of better quality.
Engaging with customers becomes easier. Unlike in the past, where phones were used as an interaction tool, there are real-time chat solutions with digitalization.
Small and medium-sized businesses may lack the knowledge on how to adapt to digitalization.
A lot of knowledge, money, and time is required in fully understanding how technology will help boost business profits.
Consistency is key for the survival of any business, whether large or small.
Most of the small and medium-sized businesses are either partnerships or sole proprietorships.
The owners of these enterprises wear more than one hat.
They are the marketer, accountant, and also manager.
Must-Have Features of Help Desk Software
There are steps a local business can integrate to have a competitive edge.
Investing in Technology
Technology needs not only money but also attention.
As a business owner, you need to be in tune with the trends and adapt to them easily.
Regularly, software and equipment are replaced to enhance efficiency.
The goal of any business is to cater to the needs of its customers.
That does not change with the changing technology.
Educate Your Employees
The staff plays a huge role in ensuring the success of a business.
Collaborating with employees and making the staff feel like fancy machines are not replacing them will increase their productivity.
Empowering employees with knowledge on how the software and machines work is key.
It will allow you as the business owner to concentrate on other innovative ways to build the business.
Integration of IT Assets
Fully understanding how different software and equipment work will enable you to see utilities that connect to increase productivity.
Integration of assets also provides opportunities for research into the products and services being offered.
Removing the Business Walls
Rhetorically, the teamwork of employees is key in any business.
When employees from different departments combine knowledge, better technology solutions are achieved.60% of online buyers who purchase rely on the comments in the comment section.
Nowadays, indirect sales are more than direct sales.
There are many tools used by a business that is powered by technology.
Internet, artificial intelligence, machine learning, mobile technology, nanotechnology, computer processing, information processors, and robotics are a few.
The evolution of technology is felt in all industries.
Technology provides a natural platform for buyers and sellers across the globe to interact and transact.
Appropriate software and equipment are implemented to achieve the best results.
There are multiple benefits derived from digitalizing the business.
Businesses that don't adopt the necessary technology risk being extinct.
With these said, there are technical challenges that need to be overcome to get a well-defined business.
Recommended Posts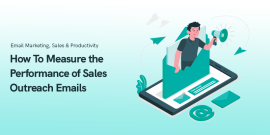 November 7, 2023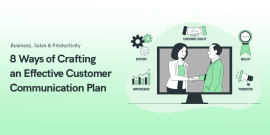 November 7, 2023