---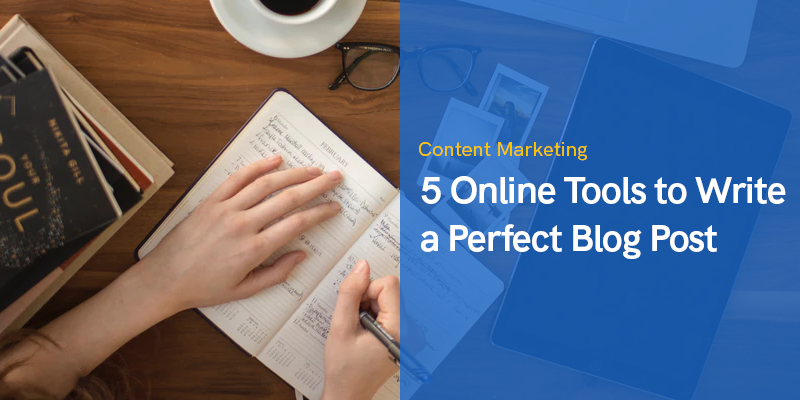 5 Online Tools to Write a Perfect Blog Post in 2023
Have you ever read great content that stuck with you? Writing great blog posts requires a lot of effort.
This doesn't mean entirely using the right words but also online tools. Even if you are a great writer, you still need these tools to make the necessary changes to your blog post.
Check this out: Essential WordPress Plugins for Writers
Online Tools You'll Definitely Need to Write a Perfect Blog Post
With the stiff competition increasing daily, you need to make your blog stand out. There are numerous blogging tools on the internet that are designed to make your life easier or even some online services to make writing easier like, Jasper AI boss mode, and they include:
Hemmingway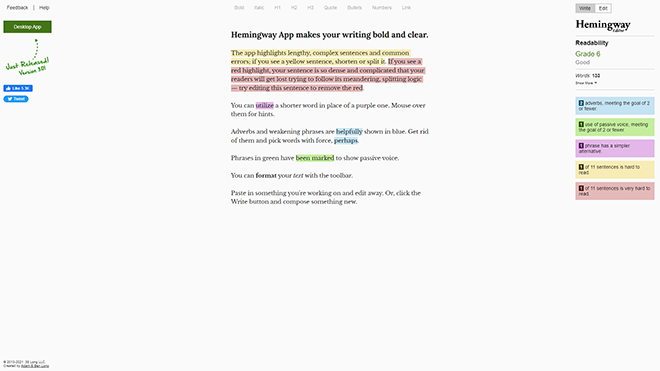 Readability is one of the factors that's highly considered when coming up with a blog. How are your sentences structured? Have you used ambiguous words and adjectives that are unnecessary? Hemmingway is a great tool that can improve the quality and the overall readability of your content.
All you need is to paste your content into the editor. It will highlight the parts that need to be changed and improved. The suggestions are sorted in five different colors. All of them represent various grammar suggestions that need to be addressed.
Sometimes you may find it challenging to quote someone's words without using the original words. This may lead to the use of ambiguous words and plagiarizing someone's work. Refined writing skills are needed to avoid all these issues. Plagiarism is one of the issues that you should check when it comes to writing a perfect blog for the target audience. You can use a trusted and accurate plagiarism checker by FixGerald to fix any plagiarized part. This tool saves a lot of time, especially for college students who need to produce great academic papers.
Portent's Content Idea Generator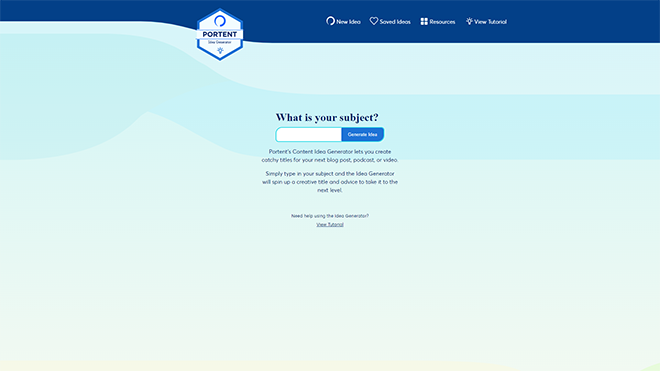 Figuring out the main topics and subtopics in your blog can surprisingly be tricky. Topics and subtopics play a huge part in writing a quality blog. They direct you on the areas that you should major in without deviating.
Tools like the Portent's Content Idea Generator can exceptionally be helpful when you are stuck on the title you should use. When using this tool, you need to enter the article's subject, and the generator will offer a title suggestion. If you don't like the first suggestion, you can refresh the generator as many times as you wish until you get the title you think is the best.
Trello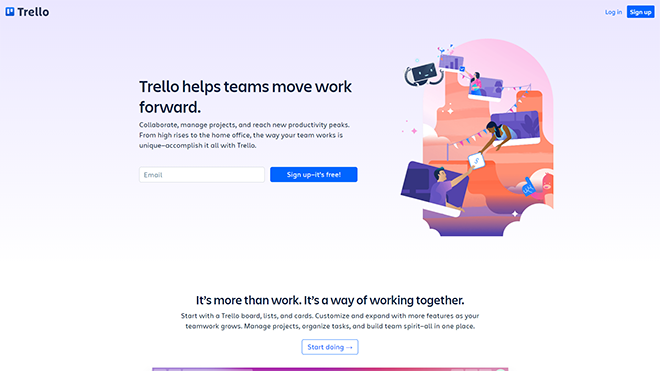 The organization is vital in writing a successful blog post. It will be tough to pitch the ideas you have written in your article with proper organization. Trello is one of the most powerful and flexible tools you can use to organize projects and tasks. It can be used as a personal organizer or for an entire team, especially when working in groups.
This integrated card system allows the team members to suggest their ideas and work on the blog projects effectively by adding comments, images, and other necessary files. The ability to share ideas back and forth with the team members inspires you to write an exceptional piece of content worth reading by the audience.
aHrefs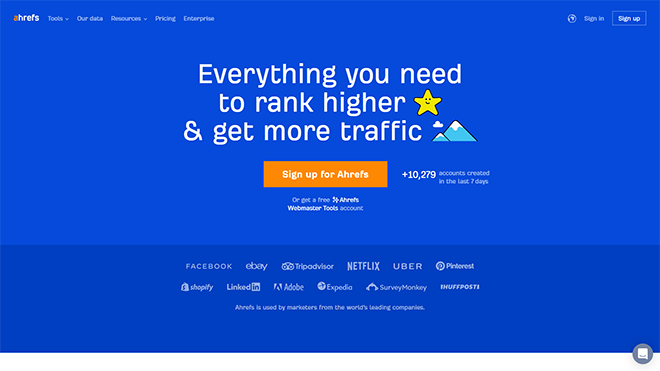 Researching what works for your niche is vital when writing a blog that resonates well with the target audience. aHrefs is one of the best tools that can help you create well-optimized content to increase the number of people that visit your site.
Here, you have to apply different strategies that will help you monitor the existing competition. It has a content explorer feature that allows you to conduct an in-depth analysis of the best articles related to your field. The rank tracker feature will also help you observe the rankings of your blog with respect to competitors.
Canva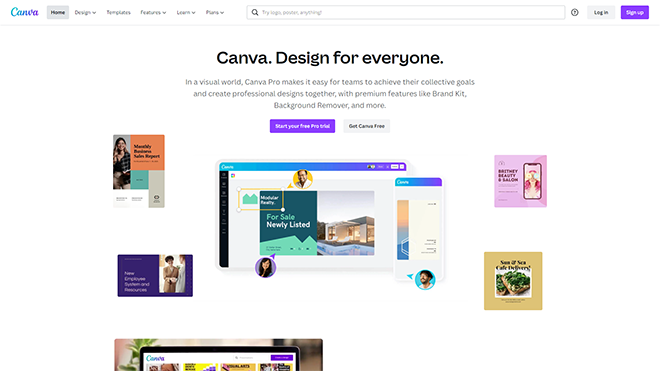 Your images publicize your blog. They tell more about your blogging style and the content that the interested readers are likely to get. It's expected that most readers will only go for blogs with well-designed images. You are trying to create something more appealing to the target audience.
Canva is probably one of the best tools to create custom images for your blog posts. It is designed with quality templates that will please the eyes of the target readers. You can even create custom banners for your blog posts. These can be featured images, section headings, or special images that are meant to explain key points.
Conclusion
The blogging tools mentioned above will help you grow your writing for the target audience. That's through building a deeper connection with the blog audience. So, if you need to invest in blogging, you must invest in the right social media marketing tools. Each of them plays a critical role, which means you shouldn't underestimate what the tool does for your blogs.
Recommended Posts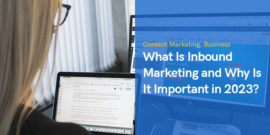 April 14, 2023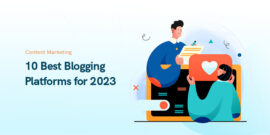 January 19, 2023