---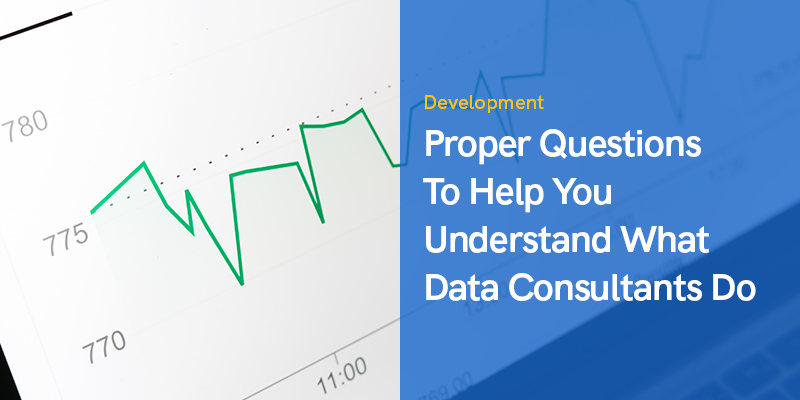 Proper Questions To Help You Understand What Data Consultants Do
Today, businesses are placing an increasing amount of importance on data consulting.
Money is being funneled into this process, and many businesses are finding success after hiring a consultant.
However, many people don't actually understand much about data analytics or consultants.
5 Questions To Help You Understand What Data Consultants Do
If you are in this boat, read on to find the answers to your questions and learn more about these mysterious people.
What Do They Do?
Consultants immerse themselves in the data and numbers of a business and turn what they discover into usable information.
In other words, they give executives access to the information they need to improve their business strategies.
Additionally, consultants can take the information they provide and offer tangible solutions that can help a company capitalize on the numbers.
Note that this is not the same as a data science consultant, who provides expected projections of how the data will change in the future.
What Skills Do They Use?
Data analysts have a wide variety of skills, and they develop these with experience.
However, they tend to use more of these than others to help you understand your technology.
Specifically, the most commonly used skills include data visualization, programming knowledge, Microsoft Office, and SQL.
What Education Requirements Do They Have?
Nearly all consultants will have a degree in math, statistics, or another STEM degree that teaches them how to read numbers and create relative management strategies.
While nearly all STEM degrees are usable in this field, most will have a few closely related degrees.
Your consultant will likely have a degree in computer science, management information systems, information technology, programming, or math.
Pursuing a masters degree in computer science online can further distinguish your consultant by providing an in-depth understanding of advanced concepts, strategic management, and cutting-edge technologies, enhancing their ability to deliver innovative and effective solutions to your technological challenges.
What Certifications Do They Have?
While the industry does not require that all consultants are certified, there are several certifications for data analysts that you should look for.
One of the best certifications is the Certified Analytics Professional or CAP, which shows someone has advanced knowledge of the necessary principles.
It is something that is renewed every three years through continuing education credits.
Other certifications cover specific analytics tools and platforms such as Tableau Certified Professional or Looker Business Analyst or LookML Developer.
On the other hand, more specialized certifications, such as the Cloudera Certified Association or CCA, show that someone is familiar with SQL.
It involves an exam that tests a candidate on their data analysis skills.
Similarly, the Microsoft Certified Solutions Expert is a certification that shows a consultant can analyze data using Microsoft Office software.
Do They Go to Grad School?
Not every consultant will have gone to graduate school.
The programs for this field tend to be lengthy and costly, so many individuals will not pursue this path.
Even flexible online programs don't seem worth it in this field.
However, a manager at a consulting firm will often have a graduate degree in data analytics.
Therefore, look for a firm with at least one manager who has a graduate degree.
Conclusion 
With the growing reliance on analytics consultants, it is only natural that companies want to learn more about these people.
Their primary role is to take data and turn it into usable information and solutions.
You can rest assured that these people are educated and certified individuals with the skills necessary to handle your data.