---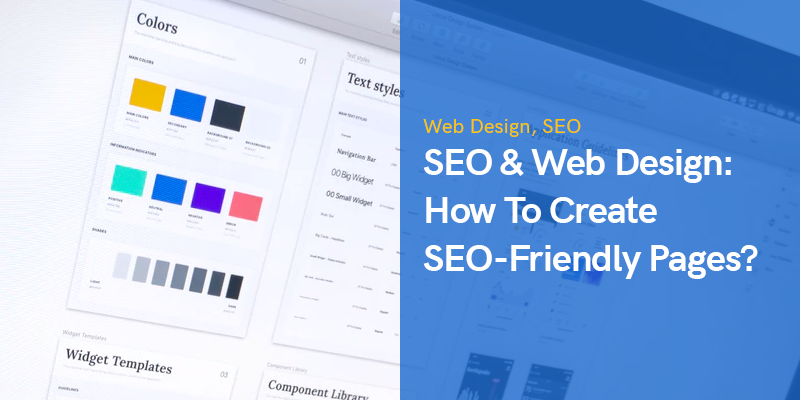 SEO & Web Design in 2023: How To Create SEO-Friendly Pages?
To reach your web service goal to rank high in search engine results pages, it's digitally vital to make sure that these web pages are optimized for SEO. In this post, we'll explain how to produce SEO-friendly web designing and provide several tips on optimizing your web platform for search engines.
How To Create SEO-Friendly Pages
Keep in mind that developing an effective SEO strategy requires time and effort, but following these simple guidelines will help you get started. Read this post to know more about web design and SEO friendship!
Responsive Design Is the Must
When you're trying to produce an SEO-friendly web platform design, there are a lot of elements to pay attention to. But one of the most essential tips is a responsive design of the service you create. What is responsive design? Simply put, it's a method to design your platform so that it can be viewed on any device, whether it's a desktop computer, a laptop, a tablet, or a smartphone. Responsive design is important for two reasons in SEO website development.
First, it ensures that your website can be seen by as many people as possible.
And second, it helps your platform rank at a higher place in search engine results pages (SERPs).
That means fast loading times, easy navigation, and relevant service topic. If you dream to propose an SEO-friendly platform to your clients, you must integrate responsive design into your site. Not only will it make your site accessible to a wider range of users, but it will also help you rank higher on search engine results pages.
Google has stated that responsive design is one of the factors they use to rank platforms. So if you want to create an SEO-friendly website, you need to make sure it has a responsive design. Luckily, there are plenty of resources available to help you learn how to incorporate responsive design into your online service page. With a little effort, you can ensure that your site is both user-friendly and search engine supported.
Photos and Upload Speed Optimization
The second important factor in website design affecting SEO is website loading speed. The easiest way available to users is to compress photos and graphic design elements. This is especially important if it's e-commerce and you have a lot of images. Each photo can take several megabytes. It is important to compress and reduce the resolution so that the image quality is not affected. You can prepare photos for the web in specialized retouching studios or on your own. When the images and photos are ready, you should connect Lazy Load. This is a special script that loads website elements as the user scrolls. Without Lazy Load, all site elements, scripts, photos are loaded immediately. It is also recommended to disable all unused external scripts (chat, analytics systems, Facebook, and others).
Content and Keywords Should Work Together
If you want your web design and SEO to be effective, you need to construct content that targets valuable keywords suitable for niche link building. By producing great material that is optimized for specific keywords, you can attract leads that are already interested in what you have to offer to the public. In addition to drawing more traffic to your site, targeted content can also assist you to rank higher on Google ranking, making it more probable that potential buyers will find you. While there are many factors to believe when choosing keywords and targeting the most valuable of them is essential for creating an essence that drives better results. Shortly, writing better and using keywords is more productive, than only implementing keywords.
Organic Search Is the Key
The importance of organic searches has been on the rise in the past few years, as more and more businesses focus on their digital presence. A study by BrightEdge has shown that, on average, organic search corresponds to 50.1% of website traffic. This means that, no matter how effective a paid traffic strategy may be, natural searches are the ones that bring more visitors to the Google friendly site.
The reason for this is that people trust organic results more than they trust ads. When we see an ad, we know that the company has paid to be there, so we are less likely to click on it. On the other hand, when we see a result in the organic search, we know that it's because the company has worked hard to be visible for that specific keyword. As a result, organic traffic has become increasingly important for businesses that want to attract new possible customers online.
Link Building Is the Best SEO Strategy
One easy way to turn your service more search-engine friendly is to focus on internal linking. This means creating links between the pages on your website. By doing this, you assist search engines to discover new web pages on your platform and index them. The best backlink service for SEO can be a great way to increase your site's visibility in search results.
There are a few things to keep in mind when you're internal linking.
First, make sure that your links are appropriate to the page theme.
Second, use keyword-rich anchor text for your links. This will help search engines catch what the linked page is about.
Finally, don't overdo it with the links. A few well-placed links will be more effective than a bunch of random links. The links that you provide should be connected with the content that the webpage is about.
If you're not sure how to get started with internal linking, talk to your web developer or someone who specializes in SEO. They can help you add internal links to the platform you boost so that you can start reaping all the pluses of this practice.
Final Thoughts
Contemporary SEO and website development are closely connected. If you plan to build a contemporary platform that will be on the first page of Google ranking, do not forget about essential SEO tips. Which one have you already tried in your website formation?
Recommended Posts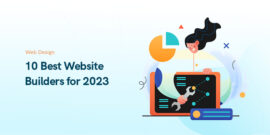 January 19, 2023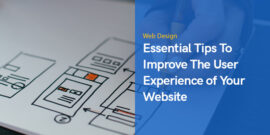 January 10, 2023