---
Updated: February 26, 2023
No Comments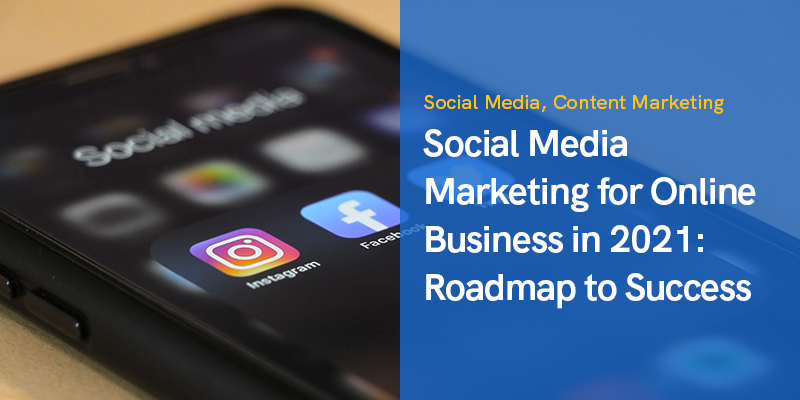 Social Media Marketing for Online Business in 2023: Roadmap to Success
With over 4 billion people on social media, social media marketing has become an important marketing strategy for businesses to get traffic, customer attractions and ultimately boost sales. 
Sounds interesting, right? Yes, it is. Social media has the caliber to grow your business. 
Fast forward to the present time; the world has become a global village and more connected than it was ever before.
Today, marketers use social media to establish strong connections with customers and gain maximum exposure for any brand.
Social media tools are not only about likes and shares; you can do much more with that, like run paid advertisement campaigns, publish engaging content, establish relations with customers, and much more.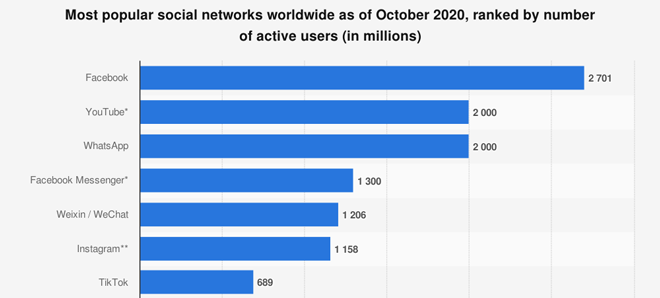 As per Statista, you can see Facebook dominates the social media market. Today, social media has become a mainstream marketing tool than another simple platform where people used to chat and share.
Today, everyone is Instagramming and checking WhatsApp and Facebook while eating, driving, traveling, and even sleeping. Well, this is why social media is important as you can reach your audience without any boundaries. 
Today, if you want to make a strong online presence for your online business, you can overlook social media.
According to the Ambassador, more than 71% of consumers who have had an excellent social media experience with a brand are likely to spread positive word of mouth with their followers. Eventually, it increases online visibility and fosters customer loyalty. 
Successful Social Media Habits for 2021
According to Statista, more than 4.41 billion people are using social media, so there is no better and effective marketing tool to promote your business.
But make sure effective social media marketing strategy is a key sauce in your overall digital marketing strategy. 
No doubt, posting quality content helps you engage more audience, but you can't keep posting without any timings and strategy; you should have strong knowledge of keywords, hashtags, anchors, pics, and taglines audience you are going to target location, and much more. 
If you want to grow your online business through social media, you should have a well-crafted social media marketing plan on your hand.
Many eCommerce businesses today are leveraging social media marketing to skyrocket their sales.
In this article, we have presented a precise social media strategy for your online business. Whether you want to post on Facebook, Instagram, or Twitter, we have covered everything:
Define Your Intentions 
Indeed, social media is important because users spend the majority of their time browsing different social media platforms.
But the most burning issue faced by many marketers is that they don't research and set realistic social media marketing goals.
They know it is critical to be on social media but clueless about how and what to do exactly to generate traffic. 
Before you start with social media, set objectives you want to accomplish through social media marketing, be it in sales, customer service, or brand advocacy.
Your goal should be SMART and attainable. 
Social media marketing becomes more important when you are engaged with an online food delivery business.
That's because more than 89% of diners search for a particular restaurant on social media before they place an order.
And that is the reason why owners integrate social media profiles while they develop restaurant ordering system as it directly increases search engine rankings. 
Create Audience Personas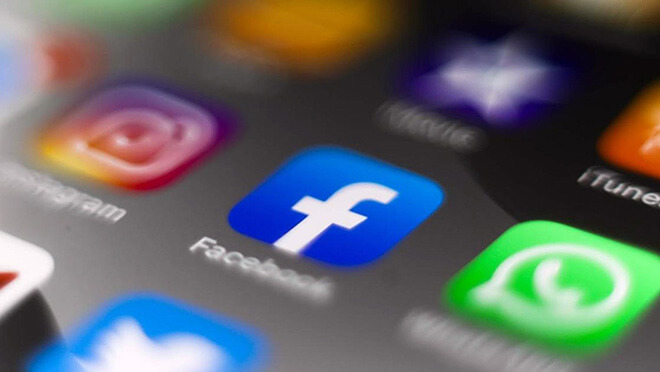 Once you set realistic and attainable goals, another important step is to create audience personas; it means you have strong knowledge of who you want to target.
Knowing your audience's preferences and what they like on social media is an important step that you should not overlook. 
You need to create content that they like, share, and comment on.
After all, your main goal is to turn your social media followers into potential customers for your online business.
When it comes to creating audience personas, you should consider the following things such as:
Age

Location

Preferences

Average income

Etc. 
You need to work on the above questions; based on that, you can create content and stay hooked with them. 
Select the Right Social Media Platform 
There are numerous social media platforms, but all don't work best for all kinds of industries. You need to pick either one or two that suit your business nature, type and yes, your target audience should also be there.

According to the research conducted by PeW Research, more than 73% of people use Facebook.
It is unnecessary to be available across all social sites; you need to be where your target audience is.
It's not about the quantity but all about the quality that delivers results. 
Research, plan, and choose the best social media platform that matches your goals and target audience.
In short, keep your eyes on the platform that is most preferred by your target demographic. 
Tailor Your Content According to the Platform 
"Content is king," make sure you are posting fresh and engaging content that users find interesting and share it with their relatives.
Try to utilize video, audio, small clips, and enhance your posts with a strong message.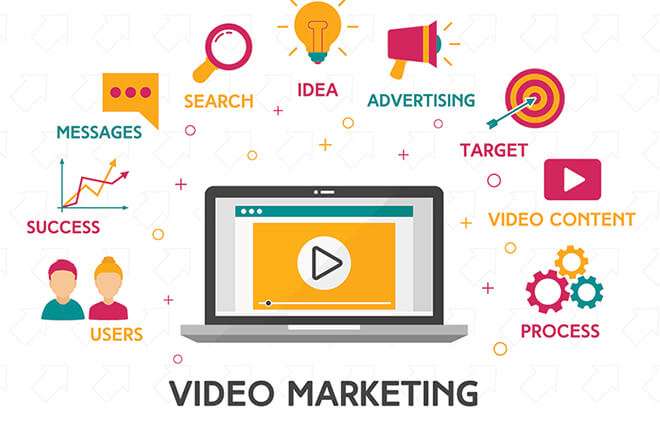 By doing this, you can create a strong presence on social media. 
Before creating content for your social media profiles, you should consider the following things: 
Which kind of hashtags will you use?

What kind of emojis you will use in your content

What is the best content type for each channel? 
By means of creating and posting engaging content, you can stay connected with them and vice-versa. 
Let the Tools Nurture your Strategy 
Advanced social media tools can save valuable time.
Now imagine, you are active on more than five social media platforms; it would be quite time consuming to post on each platform twice a day. 
Therefore, marketers today use social media scheduling tools like Hootsuite and Buffer to schedule and share posts to all social accounts together.
These tools save your time and let you focus on other core objectives. 
Bottom Line
There are plenty of social media channels such as Facebook, Instagram, Reddit, Quora, Tumbler, WhatsApp, and many others where you can promote your products and service to boost sales.
All you need to do is engage with your customers on social media channels with your brand's USP, interact with them, and improve your outreach.
Recommended Posts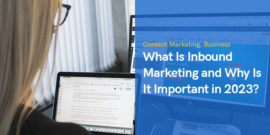 April 14, 2023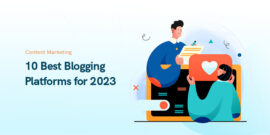 January 19, 2023