---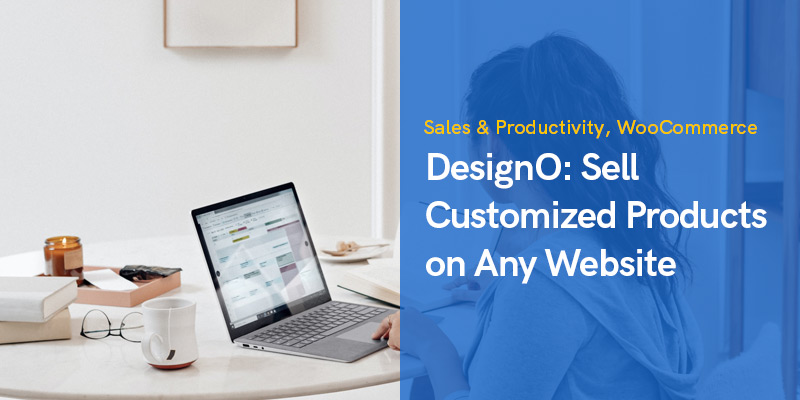 DesignO: The Ultimate Platform to Start Selling Customized Products on Any Website
If you're looking for an easy way to offer customized products to your website, look no further than DesignO. It is a revolutionary new platform that allows businesses to easily sell customized products to their customers without having to invest in expensive software or specialized skills.
Introduction to Start Selling Customized Products on Any Website
With DesignO, businesses can easily integrate an online design tool to their existing website built on any platform, including Shopify, WordPress, Magento, and more, making it easy for customers to create personalized products.
This powerful platform has in-store benefits for businesses of all sizes, including a new revenue stream and a competitive advantage. 
Adding DesignO to Your Ecommerce Website
Adding DesignO to your website is easy and straightforward, regardless of the platform you're using. Simply follow these steps to integrate DesignO with your e-commerce website: 
● Discuss your needs and select from the two options – Software-as-a-Service (SaaS) License or Perpetual License, how you want DesignO to be integrated into your website.
● Choose the customization options you want to offer to your customers
● Integrate DesignO API with your website, ERP, MIS, etc.,
● Customize the design tool UI to match your website's branding
● Launch your new custom design tool and start offering personalized products to your customers
Note: You can also ask for a personalized demo based on your business requirements to understand how the DesignO solution will meet your business goals. 
Online Design Tool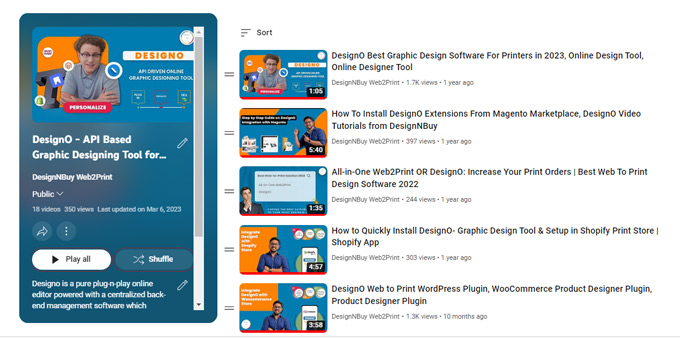 DesignO's online graphic design tool is user-friendly and intuitive, making it easy for your customers to create their own designs.
With a library of pre-designed templates and a range of customization options, your customers can even create unique and personalized designs from templates or from scratch in no time.
DesignO's software ensures that the designs are print-ready and high quality, so customers can be confident that their customized products will look great.
Some of the customization options offered by DesignO include:
Custom text and font options
Custom image uploads
Custom color palettes
Product-specific customization options
Background Removal
Design templates customization
Embellishment
Brand kit management and more
Workflow and order management 
Online Design Tool Features
A broad range of features; is what makes DesignO an efficient API-driven online designer tool and they are as follows: 
User-friendly interface: The user-friendly interface of DesignO is the best feature of it as it makes it easier for users to navigate and customize their products like a pro. 
Design templates: DesignO offers a library of pre-designed templates that users can choose from to create their custom products. 
Custom design options: Users can also upload their own designs, logos, and images to be printed on the products they customize and can see 3D preview to see how their product will look before proceeding to order. 
Product personalization: DesignO allows users to personalize the products they customize by adding text, changing colors, and adjusting the size and position of the design elements. 
Mobile compatibility: The tool is optimized for mobile devices, allowing users to create and customize their products from anywhere, at any time. 
Live pricing: Users can even get live quotes for any customization they wish to get done which helps them plan their customized product better. 
Multiple language & currency support: DesignO supports multiple languages as well as currencies, making it accessible to users worldwide. 
Multiple product types: DesignO supports the customization of various types of products commercial prints such as brochures, flyers, banners signs, and more, merchandise print products such as t-shirts, mugs, phone covers, Packaging, and label print, wide format prints, photo print products, apparel, textile, made to order products and more.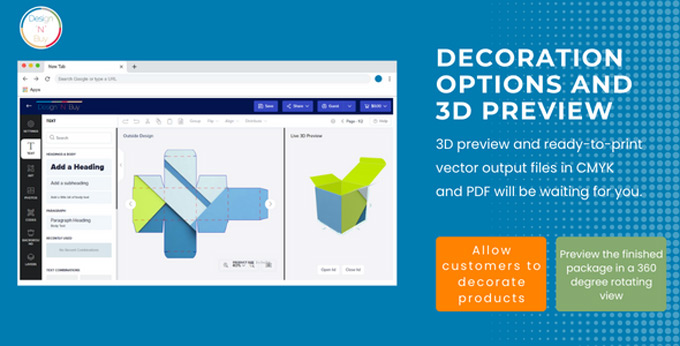 Design preview: The tool provides a 2D and 3D design preview feature that allows users to see how their customized product will look before placing an order. 
Integration with e-commerce platforms: DesignO can be seamlessly integrated with various multivendor marketplace platforms and e-commerce platforms,, allowing users to seamlessly add customized products to their online stores. 
Order management: Not just users, DesignO benefits its storeowners in multiple ways like – it makes the management of multiple orders extremely seamless.
It helps the admins to manage all orders directly from the tool. In fact, everything about orders from analyzing order summaries, including orders in process, sent, or completed orders can be viewed on the job summary as a percentage, which helps in understanding which orders are currently on schedule, which are delayed, and which are on hold. 
Multi-store and multi-vendor support: DesignO supports multi-store and multi-vendor functionality, making it suitable for businesses that operate multiple online stores or have multiple vendors to manage them all through a DesignO centralized dashboard.
With it, one can view sales, jobs, and marketing reports from each print store in real-time and improve the efficiency of business operations. 
In addition to it, it also makes it easy for visitors to personalize print-ready templates of their choice and place orders, and for the store owners to keep track of the current job status as well as orders that have been sent to pre-press, artwork that has been sent to graphic designers, and orders undergoing die-cutting. 
Customizable workflow: DesignO allows printers to customize the workflow according to their business requirements and print order specifications, such as order processing, delivery, and more.
One can also create reusable production and personalization profiles to save configuration time and achieve print workflow efficiency. 
Integration with third-party tools: The tool can be integrated with various third-party tools, such as payment gateways, shipping providers, and marketing automation software. 
Comprehensive reporting: DesignO provides comprehensive reporting features that allow printers to analyze their business performance and track key metrics such as sales, orders, and customer behavior. 
Role-based access: Multiple roles and user accounts with role-based access control can be created in DesignO with each role having different access levels to the various aspects of the DesignO backend. 
DesignO Studio: With access to preloaded fonts, stock photos, and a clipart library along with features such as background removal, multiple page support with different page layout designs, auto-image quality detection, background options like solid colors or images, variable data printing support, live 3D preview, etc., the Design Studio is a complete package one can ever get. 
From managing to masking layers, copying and pasting, grouping and ungrouping, changing colors and font types, and adding visual margins, with Design Studio, you can allow your customers to easily create beautiful designs customized to their taste from the same page without leaving the storefront. 
In short, Design'N'Buy's DesignO tool is designed to provide a seamless and intuitive web-to-print design experience, making it an ideal choice for businesses that want to offer customized products to their customers. 
Product Offerings
DesignO offers a range of Web-to-Print solutions for several kinds of printing businesses under which numerous types of products can be customized or personalized, they are as follows: 
Commercial Printing – which includes business cards, brochures, product catalogs, labels, stickers, etc. 
Wide-format Printing – which includes banners, sign boards, standees, etc. 
Photo Products – under which photo album, photo calendar, photo canvas, photo collage, photo frame, anything can be customized. 
Custom Products – which offers customization of various products like t-shirts, mugs, greeting cards, mobile covers, trophies and awards, sportswear, apparel, shoes, uniform, button, printerior products, etc. 
Packaging & Labels – for brands looking to create a brand identity with unique packaging. 
Real Estate – for real estate agents and brokers who want to reach out to their potential buyers with impressive artwork like brochures, and flyers without the need for approaching graphic designers. 
Marketing & Ad Agencies – who want to streamline their web-to-print process from initial conceptualization, and design to professional prints. 
Franchisees & Corporates – who are looking for a simple and effective solution to customize and order their marketing collaterals. 
And last but not least for those online printers who are interested in EDMM marketing i.e. Every Door Direct Mail where with DesignO they can easily customize printable templates for postcards, menus, brochures, and flyers in bulk. 
Revenue Stream
By offering customized products, businesses can tap into a lucrative market and generate additional revenue.
Personalized products also provide a point of differentiation from competitors, which can be especially valuable in highly competitive industries. 
By leveraging DesignO's online design tool and printing and shipping services, businesses can offer a range of personalized products without investing in expensive software or specialized staff.
Customized products also tend to have a higher perceived value, allowing businesses to charge a premium for their products. 
Benefits of Adding DesignO to Your Online E-Commerce Store
DesignO allows businesses to offer personalized products without having to invest in expensive equipment or hire specialized staff.
Hence businesses of all sizes benefit from offering customized products and saving both time and money which is a huge reason why everyone must invest in it today. 
Other than that, since no migration is required to add DesignO to an existing print store, the store owners do not have to worry about their SEO & traffic as none of their hard work will be lost. 
DesignO gives more in less because the addition of it to the print store not only lessens the production cost but on the other hand will boost ROI in no time. 
Overall, DesignO is a powerful tool that allows businesses to enjoy a heavy flow of sales with its impressive features that can bring customer satisfaction without any doubt.
The Verdict
Overall, DesignO is a powerful platform that makes it easy for businesses to offer customized products on their website.
With a range of customization options, a user-friendly design tool, and convenient printing and shipping services, DesignO is the perfect solution for businesses looking to tap into the lucrative market of personalized products. 
So why wait? Sign up for DesignO today and start offering personalized products to your customers!
Recommended Posts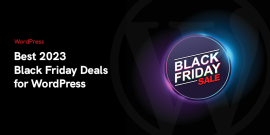 November 13, 2023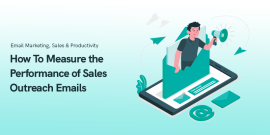 November 7, 2023