---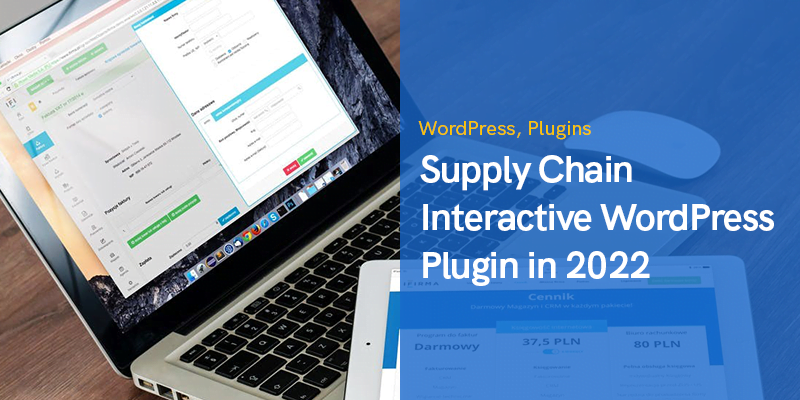 Supply Chain Interactive WordPress Plugin in 2023
WordPress is one of the best platforms for developers and business owners who want to boost their sales and promote a particular product on the web.
It is a platform that's easy to use and has a wide range of features that enable it to capture the attention of web users across the world.
In this article, we shall focus on WordPress plugins and their benefits to your supply chain business.
We'll also help you learn how to choose the best ones in the market today.
Defining WordPress Plugins
WordPress plugins are pieces of software that give us the power to expand and extend the functionalities of our WordPress websites and push them to the next level.
Benefits of WordPress Plugins
Most website owners spend most of their time looking for different desirable changes in the functionality of their website.
And the customizing option where they can improve their websites according to their needs.
WordPress plugins support user requirements and enable the website to work according to the user's needs and wants.
Therefore, going for a suitable WordPress plugin for your site is an important factor that determines the success of your business.
Creation of Backlinks
Experts consider backlinks as the foundation of search engine optimization because these links are directly targeted to the website.
A wide range of quality backlinks enables the website to rank better on search engines.
WordPress plugins have the benefit of generating the highest number of links to your supply chain site.
And this results in increased exposure to the website.
Effective Communication
Communication is one of the most important things in business.
It not only enables workers to work smoothly but also improves customer experience.
A customized supply chain WordPress plugin comes with the appropriate support and maintenance which eliminates the need for constant updates.
And this saves a lot of time and energy in the long run.
Speed
There is a wide range of benefits that interactive WordPress plugins offer.
And one of them is the speed that users will enjoy when they visit the site.
For users to have an amazing experience and the business to flourish, you need to create a user-friendly website since a slow loading site will lead to higher bounce rates and prevent the business from succeeding.
With a WordPress plugin that is tailored to the website, the business will grow rapidly due to the high number of visitors.
Boosts Performance
As a student and business owner, you need to read supply chain management essay topics and analyze the operations of your site after a specified time duration to help the client achieve their goals.
However, remodeling is usually a complex task because it demands a lot of money, time, and effort.
This is where WordPress plugins come in because they have amazing features that can simplify work and save time.
These plugins will help you add several new features and improve the existing functionality of your website economically.
You can also build a WordPress plugin with the help of expert developer for better performance.
Compatible with Different Search Engines
WordPress coding is easy and flexible.
This makes it easy for different search engines to read published content.
When images, posts, and pages have the right keywords and titles, search engine optimization becomes an easy task.
You can consider adding tags to boost optimization and get better outcomes especially when it comes to website traffic.
Supply Chain Security
Various research studies show that the cost of a data breach in the United States alone stands at $3.86 billion.
To avoid such a huge financial blow, you need to prioritize security.
Supply chain attacks have been rising over the years.
Today, they pose a threat to WordPress sites.
A supply chain attack is where a malicious individual manages to enter a system and exploit its weaknesses.
After gaining entry, the hacker can access the main platform code.
And this will enable them to break pages and steal data.
How to Protect Yourself
WordPress Plugin
Safety and security are important factors that you should consider when launching your supply chain website.
Cybercriminals and hackers always look for ways to access confidential data or sensitive information from websites.
You can easily boost the security of your site by finding a WordPress plugin that is suited for your website.
This will not only provide a layer of protection but also increase user satisfaction.
In our modern world, having a secure site is a must.
Use Built-In Protections
WordPress is one of the most secure platforms in the world.
Apart from the work that developers have done, you can take extra security measures by making the most out of the built-in security features.
One of the best ways to do this is by updating your system regularly.
Your system will require patches to boost its security.
You need to make manual adjustments and stay on top of your updates especially when it comes to themes and plugins.
Screen Themes and Plugins
Themes and plugins add value to your website.
However, they can also be a threat.
One of the best ways to minimize risks is by using third-party programs that are sourced by reputable platforms like WordPress.
You can vet every piece of technology by going through its update history.
You should ensure that themes and plugins receive the attention they need from developers.
Further, you should avoid pirated software because these programs allow hackers to change the original code.
And this will make your website vulnerable to frequent attacks.
The good news is; that you can easily spot pirated technology.
Avoid using themes or plugins that are advertised for free or whose source is unknown.
If you are not sure about the legitimacy of a theme or plugin, don't use it on your supply chain website.
Conclusion
A supply chain interactive WordPress plugin is a piece of software that helps you expand and extend the functionalities of your website and achieve your biggest goals.
These plugins have lots of benefits such as improved performance, high loading speed, and security.
Security is one of the things that online business owners should prioritize to avoid financial blows and waste of time.
Recommended Posts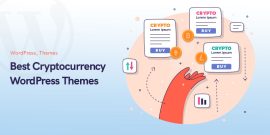 May 29, 2023