---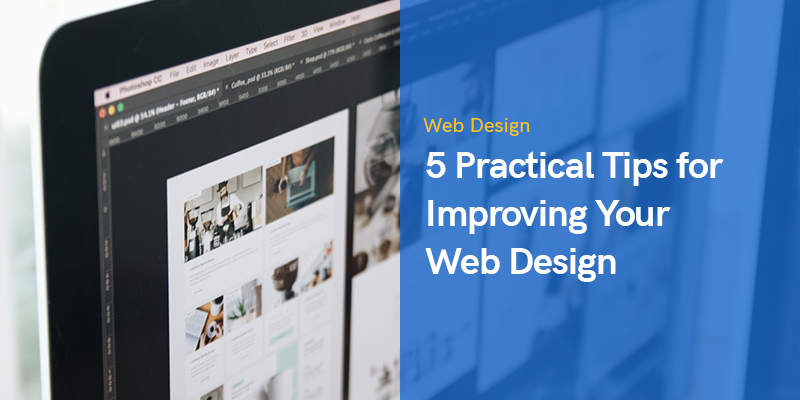 5 Practical Tips for Improving Your Web Design
Having an easy-to-navigate website is a key component in helping customers do business with you and make transactions online.
If a prospect lands on your page and can't find what they're looking for within the first few minutes, they'll likely bounce over to your competitor's website.
For this reason, having an effective web design is a must.
Practical Tips for Improving Your Web Design
If your website is overdue for a refresh, consider these five practical tips for improving your web design.
Outline the User Journey and Goals
Before you put some code to a computer, take some time to put pen to paper and outline some goals.
Consider where on your site you want to direct your customers and create a hierarchy of your priorities.
If the goal of your e-commerce website is to push sales, you'll likely want to move customers to the sales page as quickly as possible.
If you offer a service, you'll want to direct prospects to your lead magnet or contact page.
By identifying where you want customers to go, you can begin to create a framework for your website.
This exercise also provides an opportunity to highlight any barriers that could distract a customer from accomplishing your goal and make improvements to your existing format.
Take a Responsive Approach
In our modern digital world, having a responsive web design is a must.
According to the design experts at Lead to Conversion, responsive web design helps create a website that adapts to any device from which it's viewed.
As such, a customer on a smartphone will have the same experience quality as someone on a laptop or tablet.
As 69% of consumers would rather view reviews online than approach a business in person, having a mobile-optimized responsive site is crucial.
Mobile device usage is rising with each passing year.
If your site fails to impress, customers will quickly move on to a competitor's site.
Work with a developer or platform that ensures streamlined responsiveness.
Reduce Friction
Friction pertains to barriers or obstacles that slow a customer down on the way to accomplishing your goal.
To put it simply, the longer it takes for a customer to transact or commit to a CTA, the less likely they are to complete the process.
Make convenience a priority when improving your web design.
Your customer shouldn't have to scroll back to click a button or navigate through five menus to find the information they're looking for.
Minimizing the steps required to get from A to Z will improve your conversion rates.
Use Original Images and Graphics
While stock images work in a pinch, one of the simplest ways to improve your starter website is to use original images and graphics.
It's well worth the expense of having a photographer snap photos of your employees, buildings, products, and so on.
When a customer sees stock images on your site that they've seen in other places, they'll lose trust in your brand.
It's also important to note that consumers respond better to images of people — ideally real people, not stock images — than they do to scenery, products, etc.
This feature adds a human aspect to an otherwise faceless online business, creating an emotional response and better engagement.
Consider a Strong One-Pager
Once upon a time, web designers avoided making people scroll, opting for shorter pages of content.
Now, that practice is viewed as archaic and outdated.
Don't hesitate to make your homepage a strong one-pager that encourages scrolling.
Incorporate all aspects of what your customer needs to know to transact in a hierarchical format that incorporates both effective copy and bold visuals.
If you take this approach, remember to incorporate several CTA buttons throughout to reduce friction.
When in doubt, consider working with a professional website developer who has knowledge in responsiveness, SEO, and consumer behaviors.
Investing in a well-designed website could be the boost your business needs.
Recommended Posts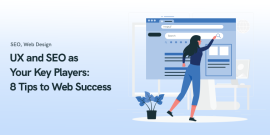 October 24, 2023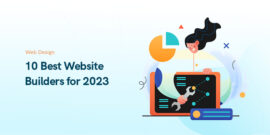 January 19, 2023