---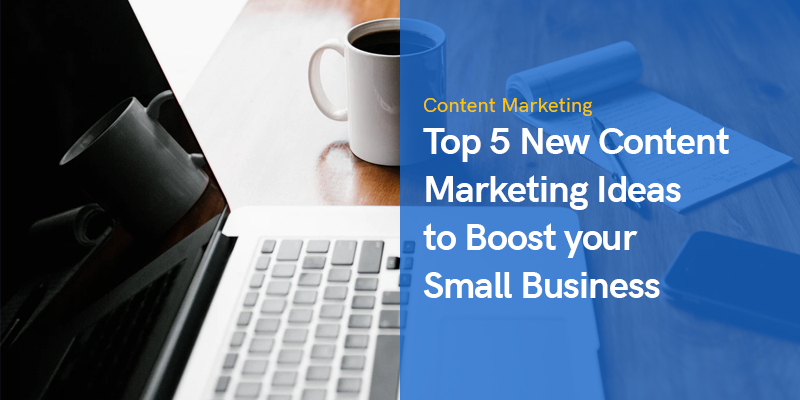 Top 5 New Content Marketing Ideas to Boost your Small Business
It will not be an easy task to start a new business from scratch or stabilize your small business in case of an investment shortage. If you are having such problems, you need to be efficient enough to think out of the box and work smartly.
The core aim to write this blog is to tell you about the 5 best content marketing ideas that can boost your small business. By working on these ideas and techniques, you will be able to grab the attention of millions of people.
In this blog, we will show you an in-depth overview of the topic with a proper explanation. So, you will be able to know how to do and what to do to get success in your business to make it profitable. Let's get started and explore the following sections one by one.
Why Content Marketing is Important?
Before you move towards content marketing ideas, you need to know why it is important to focus on this. It is a common misconception to think that we only need to work a little on our business and success will be in our way.
Keep in mind that we are living in an era of the internet and technology where a huge proportion of businesses are now shifting to online channels. According to statistics, around 58% of small businesses are using digital marketing techniques to promote their businesses.
In such a huge competition, you can't even think to stand in the top position by doing a little investment or effort. Therefore, you need to be proficient and learn about new skills or marketing techniques to fulfill the requirements of the dimension.
In the following sections, we are going to share the 5 best and most effective tips that you can follow in this regard. If you keep following them with care, you will be able to experience better outcomes from your hard work.
Top Content Marketing Ideas
It is common to get 100s of marketing ideas on the internet when you search for the best one. But the question is which techniques or ideas you should go with and which you have to avoid. Here we have wrapped that list of hundreds of ideas into only 5.
You should follow them and implement them according to your business requirements. It is because you will find them beneficial and cost-effective for your small business startup. Let's have a look at the following set of content marketing ideas that you should use for your newly born business.
Create Unique Content 
Do you know what is the most important factor in your website to get better engagement? Content is the only way to communicate with your audience and tell them about your products or services.
Without writing engaging content, you will not be able to get desired outcomes. While writing blogs or articles for your website, you should not copy others.
Therefore, you need to make sure that you are drafting unique content and publishing it on your website. Sometimes, it might not be possible for you to rewrite lines that you may have found copied in your blogs.
So, you can use a rephrase tool that will help you in this regard. You can use this tool for rewriting descriptions, articles, and blogs within a few seconds.
Such tools are based on an AI algorithm that makes the rephrasing accurate and authentic. The tool will take your content, analyze it, and rewrite it accordingly.
You will get rephrased content with the same core meanings. In turn, you can easily copy those lines and use them anywhere without facing issues of duplication.
Add Useful Infographics and Visuals 
When it comes to focusing on content marketing, you should not focus only on written content. Many people do this mistake and focus only on blogs and articles.
Do you know visual content is more impactful than written content? According to research, the human brain can process visual data 60k times faster than written text.
In simple words, you can share details about your business at a great pace just by adding visualization to your website. You should provide useful infographics on your platform that are related to your services and products.
By doing this, you will be able to grab the attention of visitors and introduce your business to them. If you are working on this factor with great focus, you will also be able to get a prominent ranking in search engines.
Give Outbound Links to Authoritative Websites 
Normally, we think that we don't need to give a link to any other website working on the internet because it will harm our platform's credibility. Keep in mind that it is a prominent factor of SEO and you should focus on outbound linking.
You must try to give a link to authority websites or platforms that have worked in your niche or on the same topic.
By doing this, you will be able to tell Google that you are providing authentic information on your platform.
Along with this, it will increase your platform's credibility in the sight of that website. In turn, you may get an outbound link from that platform to your platform.
So, it will be a good opportunity for you to grab the attention of a prominent proportion of users on your platform. You should keep in mind that the authority websites should be related to your main website or article.
If you are carelessly adding outbound links, you will face problems in your work. It will impact your website in negative dimensions.
Spread and Share Your Content 
No doubt, your website or online store might be the core channel to sell your services or boost your business. But you should not limit your business progress to these channels only.
Social media has become the biggest mode of converting audiences from these platforms to your website. You should use this strong mode to share your business and get exposure to a huge audience.
For this task, you can choose the manual sharing process in which you have to share your business on different channels one by one. You need to be proficient and active for this task because this process should be followed with a proper routine.
Additionally, you can also use a tool or plugin on your website that can let you automate the process. By using that tool, you can easily schedule the sharing of your content on different social media platforms.
In turn, it will automatically be shared on your selected platforms at the scheduled time. So, you don't need to be active at that time if you are looking to share your content with a specific audience.
Update Your Old Articles and Posts 
Mostly, we do a mistake when it comes to updating our website or platform. Many business caretakers just publish blogs on their websites and leave them as it is.
They think that instant updating will harm the ranking of their blog. It might be right but it does not mean that you have to leave those posts as it is for years.
You should need to update your articles and posts from time to time to make them effective and perfect for your readers. By doing this, you will be able to secure a prominent position in the sight of the search engine as well as your readers.
Final Thoughts
The above list of content marketing ideas is designed by doing complete research. We have done a lot of struggles to make this list and help the small business startups. You should focus on the time to time and generate more income from your little investment.
Recommended Posts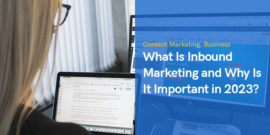 April 14, 2023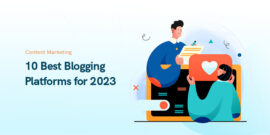 January 19, 2023