---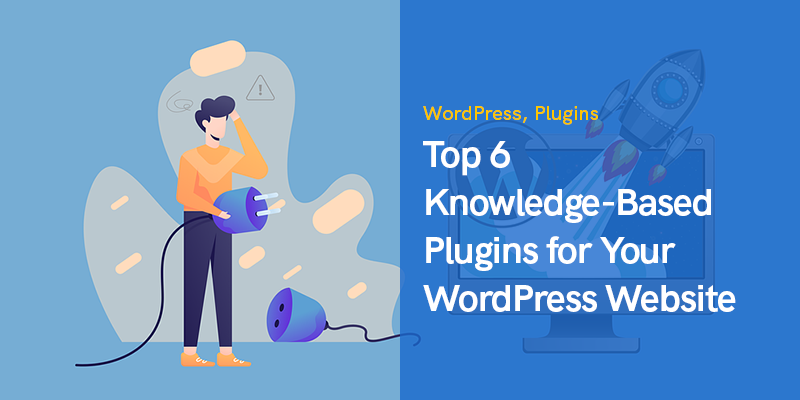 Top 6 Knowledge-Based Plugins for Your WordPress Website
Many businesses and companies establish information centers and knowledge bases to make people well aware of the variety of information available to them. When this information is well-organized and detailed in structure, that's when the crowds know all about the products and services being offered by you.
People have open access to the frequently asked questions database. Such websites allow them to be forthright with their queries and ask them without hesitation. Knowledge is a trigger to enhancing curiosity levels, and there are many WordPress themes that help you in keeping your curiosity intact.
The knowledge base allows you to explore as well as increase the frontiers of expression through the many plugins available for your benefit. Depending upon your needs, you can hire a WordPress website development company to add it to your website.
Best Knowledge-Based Plugins for Your WordPress Website
Here is a compiled list of WordPress plugins that can double up as the knowledge bases to make it simplified.
Uncode
It is one of the creative WordPress themes which can be used as a multi-faceted and multi-dimensional platform. The diversity of options available makes it simple to access and provide coverage for a wide set of applications and uses. The user experience is elevated to a certain level that the design is implemented without compromise on the quality and efficacy of the themes.
A WordPress web development company can utilize Uncode without hassles as an effective knowledge-based solution. Its functions can be personalized, giving you significant freedom to play around with the attributes to make your website look bigger and better. It has many in-built pages and templates with a highly immersive experience. The demos can guide you through the entire process. Hence, the entire website building experience eventually becomes a cakewalk.
Manual
As a WordPress website development company, when your objective is the creation of a top-notch quality page that provides you responses, Manual is your one-stop solution. There are many domain-related features that can enhance the quality of your pages. These knowledge-based pages are effective only when it is able to reach a wider level of the audience.
Another prominent feature is the multilingual support, which allows multiple languages to be switched to in the profiles you wish to have. The designs and layouts with the header and footer options are many to choose from. Also, online visitors have the freedom to rate the articles and posts as per their liking. With highly responsive and optimized themes, you have the maximum adaptability of showcasing information on a number of devices.
Knowledge Base
Knowledge Base is an excellent example of a Wiki-based theme that can promote your knowledge to a great extent. It easily allows the customers to add their customizable forms, which can function as support forums. With the Bootstrap framework, the perfect fit is accessible and widely utilized on both screens, which are on mobiles as well as desktops/ laptops.
The search queries are live and can be used to answer the customer's inquiries promptly. The theme is built in a crisp manner, with a major focus on the SEO aspect of the content. It is certainly a popular theme for many consumers, and the knowledge can be of an advanced level depending upon the target group of consumers. A WordPress website development company can use this interesting plugin and the brilliant collection of themes to run a whole range of websites.
InfoCenter
InfoCenter knowledge-based solution is highly compatible with a whole range of sections, such as FAQ's, forums, and login credentials. The best feature is the presence of an integrated community that can support through the whole process and makes the transition seamless. The help and support provided are timely and versatile with respect to chats and rankings to vote as per the popularity index.
For a WordPress website development company, the panel has access to extensive documentation that can help you with a series of activities like SEO, query enhancement, and high-throughput screening for the code on which your website runs. The page-building ability and the layouts make it a fun experience altogether. Their support certainly makes a difference to the website look.
Wikb
For a WordPress theme that offers you functionality coupled with integrated support, Wikb is the one-stop solution for a WordPress website development company. It not only grabs your attention but also proves to be a resourceful center of information. Linking social media is a cakewalk so that you can use it for sharing purposes. The features are there with ample resources available in the form of the knowledge base, client feedback, contact details, headers, and footers, etc.
With this solution, you can get work done with no extra costs, and the efforts are rewarded on a real-time basis. The custom services provided are not only beneficial for your website but also build a framework on which modifications can be easily done.
kBase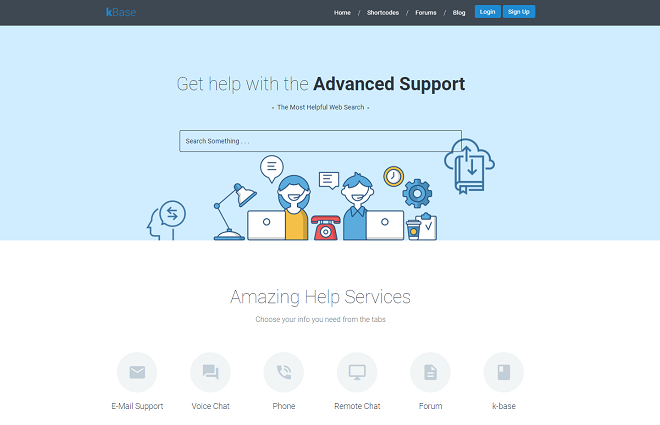 kBase is certainly a storehouse of information in terms of help and support provided in every aspect focused upon by a WordPress web development company. The in-built demos and highly specialized features are present to help you and your struggling business to recover in no time. The blog layouts, custom designs, and extensive code make it an enriching experience for the consumers.
The widgets, animations, responsive scheme, and tutorials make it accessible and adaptable for users of all types of gadgets. Building pages on your website is no longer a cumbersome task with the in-built feature called Visual Composer.
Conclusion
A WordPress website development company will help you innovate and provide all the technical know-how to get you ahead, but you and your target group do the real work. Hence, whenever you choose a plugin, make a reliable choice dependent on your website's various working attributes.
Knowledge-based plugins are the much-needed theme for promoting and building the knowledge value of your website. Keep an eye out for the ones mentioned above, apart from the others. In the end, it all depends upon your preferences and style choices to make it count.
Recommended Posts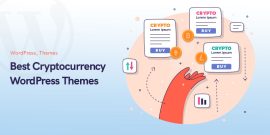 May 29, 2023