---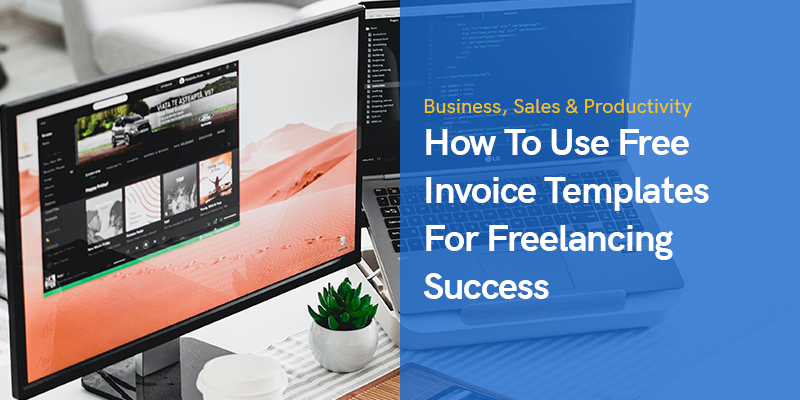 Top Freelancing Strategies For Success In 2023
The rise of freelancing and remote work isn't set to slow down anytime soon. According to statistics from DDIY, 84% of freelancers say that their work allows them to live the lifestyle they want, and 64% of freelancers note that their health has improved since switching to freelance work.
Moreover, the newer generations are pioneering the freelancing movement, with an estimated 53% of all Generation Z workers falling under the freelance category.
Whether you have already made the shift or you're considering becoming a freelancer, there are many benefits to working according to your own schedule.
There are also a few important strategies that you can use to help ensure your ongoing success in your desired line of work. Freelancing is open to anyone with a computer and an internet connection. But if you'd like to make great money and keep the work rolling in, you will need to be one of the more skilled and capable workers applying for projects.
How To Use Free Invoice Templates & Other Smart Strategies For Freelancing Success
Here's what you need to know about using key strategies to achieve freelancing success in 2022:
Pinpoint Your Motivations
Do you know why you want to become a freelancer? Starting a new form of work is certainly exciting, but you need to have a clear goal behind it to sustain your freelancing work in the long term. This is why it's important to understand your motivations and your needs.
Are you looking for more satisfaction in your work, a better work-life balance, or work that requires less commuting and waiting in traffic? Do you want a more flexible schedule, or are you simply interested in freelancing to earn as much money as you can? Take some time to find out exactly why you want to freelance, and you can build your work strategies and schedules from there.
Create an Online Portfolio
A freelancer's online portfolio is their best weapon when it comes to securing new work. Most companies actually require freelancers to submit a portfolio before they are willing to work with them, as this portfolio serves as proof of their skills and ability to deliver on briefs and requirements.
Without a portfolio of your work to showcase your talents, you may find it challenging, if not near impossible, to land contracts in the freelance industry. Having your own website gives you the chance to highlight your achievements, accolades and your best work, creating a great first impression on potential clients and employers. There are plenty of easy-to-use platforms that allow you to create your own portfolio website, including Wix, Squarespace, and WordPress. Remember to keep your website simple and to only showcase your very best past work. Create professional invoices instantly with an invoice generator.
Play to Your Strengths
We mentioned above that you will need to be one of the more skilled and professional freelancers in your market if you want to achieve lasting success. The greater and more refined your skills, the more you can charge your clients—and the easier you may find it to find those clients. Most freelance industries are already full of professionals looking to secure their next job, and the better the services you can provide, the better you will be able to claim your share of the work on offer.
Unless you are already highly skilled in your field of choice, it might be time to spend some time perfecting and honing your skill sets to achieve your key goals and ensure that you can secure regular work. This skill set should include business operation skills like client invoicing, customer support, editing, and any other abilities relevant to your field. There are plenty of tools you can use to refine your skills, from free invoice templates to online tutorials on just about every business-related subject that freelancers need to brush up on.
Don't imitate other freelancers or market skills ‌you do not have. Instead, make a list of your best skills, identify the ones that come with the highest earning potential, and focus on improving them to help you get ahead. Some freelancers even take on projects for free at the start of their careers to help them build valuable experience and knowledge.
Find a Unique Selling Point
Every successful freelance business has a unique selling point or proposition that allows it to stand out from its competitors and grab the attention of prospective clients. Even if you are a single freelancer operating in your own capacity, having a memorable selling point will help you to get ahead in your industry.
The key is to focus on a unique aspect of your work that nobody else is offering and use it to promote your services in a positive way. For instance, you could use an ability to write straightforward, no-nonsense, concise copy as a fantastic selling point for your copywriting freelancing, or promote a specific animation style that few other professionals in the animation industry offer.
Become an Expert in Your Field
One of the easiest ways to build a strong brand identity for your freelancing business is to become a specialist in your respective field. Once you have expertise under your belt, you will naturally be able to build rapport within your market, and this will improve your brand's recognition and entice more high-profile clients to work with you.
Always be on the lookout for skills, qualifications, and courses that you can add to your portfolio. The trick to successful freelancing is to constantly further your career by staying abreast of your industry's latest trends and ensuring that you are knowledgeable enough to provide excellent services in line with your clients' expectations.
Simply researching how to craft more interesting blogs, how to create viral content, or how to build responsive websites can also help you ‌position yourself as an industry expert who can charge accordingly!
The Takeaway
Freelancing has become one of the most popular methods of work during the fourth industrial revolution. You can build a highly successful career as a freelancer with just a few skills, an internet connection, and a willingness to build on those skills in order to provide quality services for your clients.
However, the competition in freelance sectors today is significant as millions of people are looking to make the switch to more flexible remote work. Use the strategies mentioned above to improve your chances of freelancing successfully and position yourself as a leading professional in your sector of choice!
Recommended Posts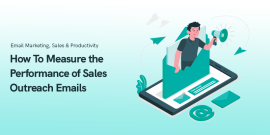 November 7, 2023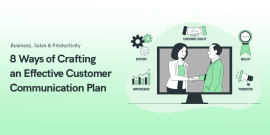 November 7, 2023