---
UI UX Interview Questions? How Does UI UX Help Businesses?
Every business entity has to consider hiring a UI-UX expert to help in creating a user-focused product or service. By hiring an expert in the field of user experience and user interface, a particular business organization can have a chance of performing excellently. Of course, it is a common goal to hit success.
The question is: How to realize this goal? There is one clear answer to this question. The business concerned has to excel in the chosen business category. This can potentially be done by hiring someone who is specializing in both UI and UX designs.
If you are a UI-UX expert, you can land a related job when you are familiar with the most common UI UX interview questions. Passing through the most difficult UI/UX interview questions is not that easy. You have to empower yourself with wisdom, knowledge, and values.
There are general techniques on how you can meet the demands of the concerned hiring company. Staying calm and being focused on delivering clear answers to questions are two of the top techniques. And, generally, it is necessary to understand the roles and functions of a UI-UX designer for every project.
Understanding UX designer roles
A UX designer is usually given multiple tasks. This person will usually take charge of the client consultation. Why is it important to consult with clients? Meeting the goals and objectives is of utmost significance. A particular business can meet its goals and objectives when such things are being understood clearly. And it is a UX designer who can deliberately understand the whole thing.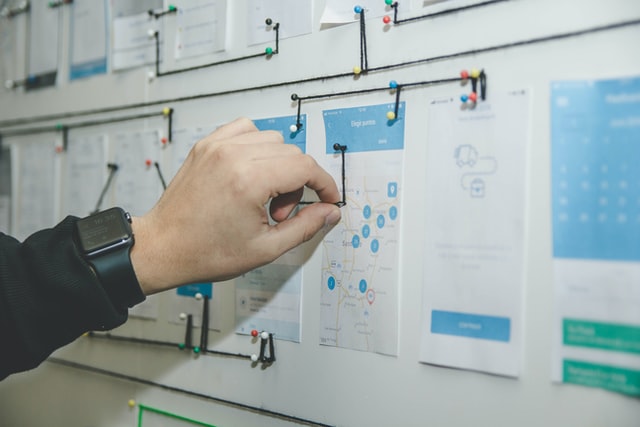 Furthermore, a user experience expert is able to explain the output of user research to the client or business organization and its corresponding stakeholders. Conducting research from among the target customers is quite important in order to come up with a user-focused design.
Developing a user-friendly product is a requirement if a business owner wants his or her brand to be recognized on the chosen market. All stakeholders have to fully understand the essence of the designed product. Otherwise, they will hesitate to invest their hard-earned money noting that they do not understand the direction.
Of course, the UX design expert will also be tasked on the aspect of producing mockups, wireframes, screen flows and storyboards (for websites and mobile apps). This is to ensure that the concerned business organization will comprehend how great a created product design is towards the attainment of the business objectives.
Then, the created elements of the design must undergo a rigid user-based test in order to get feedback and remarks. The data that will emanate from this activity will be utilized for further product enhancement.
Understanding UI designer functions
A UI designer will take charge of the user interface aspects of a certain digital product. Of course, this expert has to closely work with a user experience designer in order to come up with the best user-centric design. Your brand can truly benefit from the collaboration of the two designers.
The goal of pleasing the users (customers) will be achieved when the two designers will work together harmoniously. But then, what are the specific functions of a user interface designer? The answer to this question is given subsequently.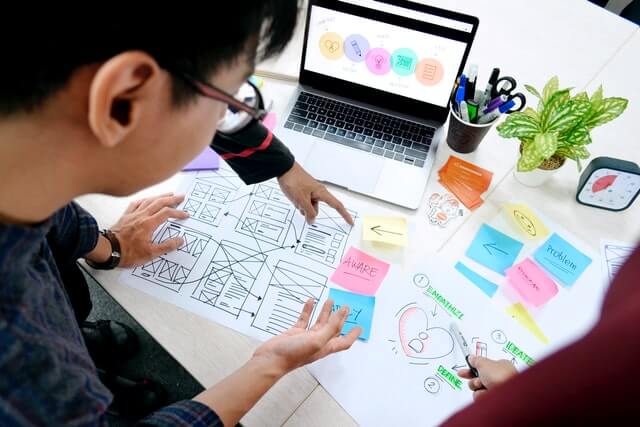 The main responsibility of a UI designer is to take charge of the design briefs. What does it mean? The interface and visual aspects of the digital product have to be brilliantly created. This is through this process where a particular business entity can excel in the chosen business industry.
Understanding the UI requirements is key to success. That is why there is a need to hire a legitimate and credible UI designer who is able to translate the said technical requirements into design systems, style guides, user-focused interfaces and aesthetic visual patterns.
Visualizing the design itself is quite important as far as hitting business success is concerned. A business owner cannot hit success when the visual aspects of the product design are not taken into consideration seriously. Remember that the users of any digital product will only be happy when there is a proper prototype or wireframe.
This initial design for testing must be conceptualized through the help of a legitimate UI design specialist.
More to say, a UI designer should be tasked to determine and analyze problems. What are those problems? They are reflective to the needs and demands which are expressed by the users during the conduct of user research. There have to be usable and working solutions to address the issues confronted by the potential users.
The solutions can initially be described through the physical attributes of the user interface design. This is a very crucial approach as far as hitting business goals is concerned. If a particular entrepreneur wants to compete strongly, then he or she must work with someone who is well-versed with the so-called UI design process.
UI UX Interview Questions
With the explanations provided above, it is a sound decision to focus on UI and UX designs. You can have a lucrative job if you are an expert in these fields (user experience and user interface). But landing a job is not that easy. That is why it is necessary for you to understand the interview questions which are related to UI and UX designs.
How are you going to explain the right UI and UX design process?
It is important to impress the interviewers during the job interview. One of the things which can impress them is your knowledge about your own expertise. Of course, you are claiming to be a specialist in UX and UI designs. The question now is: How are you going to explain the UI and UX design process?
The evolution of things affects the different disciplines on this planet. That said, it is quite important to take note that UI and UX design processes are also affected by technological evolution. Nowadays, there are tools and platforms which you can use to make your UX and/or UI design more impactful and more wonderful.
A clear process should be stipulated without any doubt. The way you answer this question to the interviewer should be transparent and vivid. It is through this way where you can have a great chance of topping the competition. Remember that in a given job vacancy, there are a lot of applicants vying for the job.
You are just one of them. So, you really have to showcase that you know the right design process which will help the served company in coming up with the right user-focused product design. By excelling in this particular aspect, chances are, you can have a higher probability of getting hired.
There are UX and UI design techniques that must thoroughly be explained to the interviewers. Your job application will merit more positive points when you can do it the right way. Do not get yourself embarrassed by neglecting this particular aspect.
It is really vital to focus on this particular question as it will come out as one of the highly recognized generic job interview questions for user experience and user interface job applicants. Try to excel with your clever answers and for sure you will be considered as one of the top candidates to eventually land the open job.
What are the most impactful UI and UX design projects that you have in your portfolio?
Your portfolio should be well documented and must have evidentiary facts. What does it mean? You should be able to provide factual explanations as to the recent projects you handled and managed successfully. Provide the best and most impressive answer to the job interviewers.
It is through this process where you can have the edge over the other applicants for the job. Always remember that the hiring company always wants to find someone who is able to deliver the right results. That said, it is great if you can stipulate and discuss specific design projects.
The success of your past clients (employers) must be evident in your CV or resume. This is to bring home the bacon in the end. You want to be hired in no time for the job that you love, don't you? Hence, deliver the best answer to this question. As a UX and UI designer, it is your responsibility to impact the company you will be serving in a positive manner. Such positive impact can only become a reality when you are excellent in delivering the intended results.
As much as possible, your website must have a list of happy and satisfied clients you have served in the past. Show evidence that what you've got is the thing that the hiring company is looking for at present. Such evidence can be manifested by showing to the interviewers that you truly know how the design process must start and end.
There can be problems and issues to arise along the way. So, it is best if you can provide possible crystal-clear solutions to the issues that will come your way. By doing this, you can have a greater chance of getting hired in no time.
How are you going to surpass and overcome the possible challenges and obstacles?
You have to be true that not all the time you can enjoy smoothness when you will render the needed UI-UX-related services. What is the implication? Simply put, there can be challenges and trials that you have to surmount along the way.
One way to provide an impressive answer is to let the interviewers know about the biggest challenge you have undergone in the most recent past. Were you able to solve it with your knowledge? Deliver the best answer so that the interviewers will be enlightened if you are fit or not to get the job.
You can also describe the challenges and trials you have faced in your previous job. Doing so can clearly help the interviewers understand your suitability level. Of course, it is a common thing that the hiring company is looking for the best candidate for the job.
You cannot be considered a great candidate when you are not able to showcase that you have the right skill set, that you have the perfect attitude. You cannot get the job you are applying for when you do not know the importance of emotional quotient more than intelligence quotient.
Overcoming possible obstacles is a rule of thumb when serving a particular company. For example, your user-focused design is challenged by a website designer. It is your task to clarify things. The implication is that you have to make sure that the company hiring you will get the essence of your skills and expertise.
That when they give you the opportunity to solve a certain issue, it will then be easy for you to do it given your skill set and possessed values. That when you are hired, this will be the best decision the hiring company is going to make.
Conclusion
Answering the questions during the job interview must be done clearly and with confidence. Show your confidence by explaining the things that you are able to perform. But then, do not ever try to provide false claims. Do not overemphasize things to the point that you are going to hype your explanations.
As much as possible, stay on what is factual and can be evidently explained. This is the best way for you to get the results you ever wanted.
You want nothing but the point when you are given the "Yes, you are hired!" answer, right? To be successful in the UI and UX design industry, you should showcase your strengths and at the same time you have to make them aware of your weaknesses. At the end of the day, honesty is still the best policy in this world.