---
Updated: October 27, 2021
1 Comment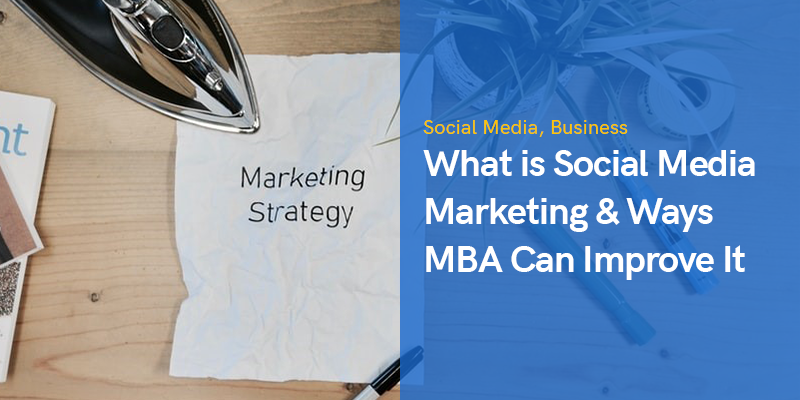 What is Social Media Marketing & Ways MBA Can Improve It
With everyone taking to social media, business owners miss a prime opportunity if they don't market to their audience there.
Social media marketing uses the new platforms to connect with an audience, build a following, increase web traffic and improve sales.
A successful marketing campaign will publish content that engages an audience and analyzes followers to better understand how to sell products and services to them.
It is important to jump on this bandwagon because social media marketing has modernized the industry.
These days, many consumers are taking to the various social platforms to investigate products and business before, or in lieu of, traditional URL websites.
If you want to take a step towards future proofing your brand you need to be paying attention to trends like social media marketing and how implicating them can support your overall growth strategy.
Range of Tools
You can take advantage of several tools to assist you in marketing campaigns.
Building a brand and growing a business requires insights into the campaign for better understanding.
Some of the biggest platforms where people would want to market themselves include Facebook, Twitter, Instagram, YouTube, Pinterest, and Snapchat.
There is no shortage of tips for creating the most impactful social media ads.
You want to track the performance of your campaign to understand where you need to adjust it for better results.
Social media will bring increasing brand awareness and visibility to drive sales to a broader market.
Some of the tools can also help you to schedule your posts to keep a consistent schedule.
How an MBA Can Improve Your Social Media Marketing
Getting an MBA will almost always prove beneficial in that you will learn effective business strategies that can help you to analyze your success and learn how to market better.
You can even get a social media marketing MBA to become a leader in the field.
From a private lender, you can get MBA loans that will help finance your schooling.
An MBA is designed to help you become the most effective at it.
How Social Media Marketing Began
Businesses began in social media marketing through publishing content that led traffic over to their websites.
The hope was that it would improve their sales.
Social media soon matured into a place above and beyond being a place to broadcast your content.
Businesses found that they could use it to meet a variety of purposes like seeing what people say about the brand and using it for constant feedback.
From it, they could analyze their level of reach and engagement.
The analytics tools provided them with insights through data that they could have received from few other tools.
All of this served to improve their businesses and make them drive more sales and improve their offerings.
What Does a Business Need for Powerful Marketing?
You require a few things to succeed with a campaign.
To succeed, you will need a strategy, planning and publishing, listening and engagement, analytics, and advertising.
Each of these pillars will influence your campaign.
For example, strategy will look at your goals and figure out the best content to share.
Planning and publishing revolve around figuring out a publishing schedule and learning how to successfully publish.
Listening and engagement looks at how to improve the brand and how people talk about the brand.
Analytics will examine the data to determine the approach that drives results.
Finally, advertising will help you to reach a broader audience to figure out how to display your ads better.
Strategy Tips
Each business is going to be unique in its quest to get the most out of social media marketing, here are a few tips for strategies to consider.
Competitive Analysis
It is common business practice to use your competition as a framework for what to do, and what not to do, regarding marketing your own business and product and doing so with social media is no exception.
When you are looking at your competitions platforms, think about a few things:
What are their followers interested in? These are people already interested in the market that you can analyze to determine why they lean towards your competitors instead of you.
Are they using paid ads or influencers? What assistance are they getting with their accounts that is generating a buzz significant enough to warrant paying for it.
How do they approach lead generation? How they go after what they end up getting is just as important as the end result.
Have Good Management
If you have someone, or a team of people, responsible for managing your social media you must be sure that they are always keeping the vision of your brand in mind.
When it comes to curating content, timing out posts and blasts, and interacting with social media users there is a science to it.
You need to be confident that the people behind the scenes have a proven track record of successful strategies.
Engagement
Having followers and gaining followers is a huge part of social media marketing success but focusing on engagement is also essential.
Unfortunately, it is not enough to just have the attention you need to stimulate it and engage with it to sustain it.
This can be achieved in a few different ways.
Things like live posts where you are engaging with followers in the moment are popular.
So are contests and giveaways and using social platforms to conduct market research via voting polls for followers.
Plan with Patience
Yes, social media is somewhat instantaneous, and the outreach is significant, however it is almost impossible to assume that even if you go viral immediately, you will see a good return at the same speed.
Sometimes the internet can pick something up and run with it, but your business should not be focus on the yard dash, focus on the marathon instead.
It can be frustrating to see things happening like number of followers increasing, user engagement flourishing, and even inquiries from brand ambassadors wanting to work with you, but not have your overall sales reflect this buzz.
Be patient and plan with your sights set on your long-term goal so that you can view each of these wins as steps towards the bigger picture instead of insignificant ill-fated victories.
Recommended Posts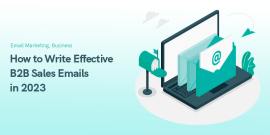 May 12, 2023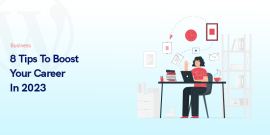 May 2, 2023