---
Updated: February 26, 2023
2 Comments
Why It Is Important to Carry Out Social Ads Campaigns in 2023
If you are a student in marketing or want to tie your future to this field, you may need help from an essay writing service to handle doing a research paper, such as one about social media advertising.
Advertising is essential for a business and it makes sense: the more people can see you, the more likely they are to buy your products or services. Traditionally, the media were the aspiration of any company when it came to showcasing its services. However, nowadays and due to the change in consumer habits, Social Ads are gaining ground.
Do you know what they are and why it is important for a company to invest in them? We tell you everything.
What Are Social Ads?
They are all those advertising campaigns that are carried out through Social Networks. In recent years, these channels have become a very important business niche for companies that offer the possibility of including advertising.
Social Ads must be included within an advertising strategy that the company must choose and opt for one of the types of publications that each of the networks will provide. These are:
Organic publications: they are free
Paid publications
We can find different types of Social Ads, but the main ones are those that can be found on Facebook, Twitter, LinkedIn, Instagram, and YouTube.
Social Ads on Facebook
They are the most used because they allow reaching a specific target audience very well. Although they offer organic publications, the reach of these is not very high, so if you really want to bet on an effective campaign you should invest in paid publications.
Twitter Ads
In recent years Twitter has also implemented Social Ads campaigns, but companies do not invest as much in it as in other Social Networks. It is necessary to take into account the target audience and it will be a good option if our target is mainly in this network.
LinkedIn Ads
LinkedIn is designed for professionals seeking employment, so it can be a good place to place your advertising as it offers different types of ads designed to reach different users through ways such as sponsored content or messages.
Instagram Ads
It is a very attractive Social Network for companies as it achieves a very high engagement. It is a good way to reach audiences that are not found in channels such as Facebook.
YouTube Ads
It is one of the most used Social Networks in the world so it can be a good option to invest in their ads. Many people consume content through it, so the potential audience grows a lot for companies that decide to invest.
Why Is It Important to Run This Social Ads Campaign?
Social networks allow companies to connect with their target audience in a very simple way, creating a solid and powerful online community. It allows feedback with the user and a much more fluid communication so they will be ideal for a Social Ads campaign. Investing in this field leads us to:
Increase the Reputation of The Brand
ads on social networks help to convince the public that the brand is a good choice when purchasing a particular product.
Reach Our Target Audience Better
they allow great segmentation when displaying ads.
Less Investment
campaigns do not need a high budget to be carried out, although the more you invest, the more effective the campaign will be.
Faster ROI
a simpler and easier to measure return on investment is achieved.
What Are the Latest Trends in Social Media Advertising?
Advertising on social networks? Without a doubt. Social networks are a medium that reaches countless users, many of whom may be potential customers. Do you advertise on social networks without following a strategy and seeking to impact as many people as possible regardless of their characteristics? Absolutely not.
The most effective way to advertise on social networks is micro-targeting. But what is micro-targeting? Microsegmentation consists of defining very well who our potential customers are and targeting our advertising to them.
What's the point of having someone see our ad about wool who has no interest in embroidering or working with this material? No matter how careful and well thought out the ad is, it will not work.
Microsegmentation is a strategy increasingly used by brands and companies: it allows us to work with micro-niches. It goes beyond the top of the funnel and gives us the possibility to go directly to the conversion part. In this part, social networks serve as a method of accompanying the user during the purchase decision period.
At first, we may see social networks as a branding tool, and although they indeed serve to give visibility and gain recognition, their use can go much further and generate other benefits.
But to do this, we must always start with a good strategy and understand that the starting point of social networks is to deal with cold traffic.
We can say that if we do not deal with micro-segmentation and do not play with micro-segmented audiences that already know us previously, we will never make social networks a conversion tool.
The Advantages and Disadvantages of Social Ads
Advantages
Here is some of the advantages:
Justifiable Costs
Compared to other online and offline marketing approaches, social media is still one of the cheapest ways to reach your target audience. That's the first thing that makes them incredibly appealing to most companies.
The Perfect Place to Develop a Brand
People go on social media every day and spend a decent amount of time there. Just think about it, thousands and millions of potential customers are gathered in one place. You don't have to search for them to introduce them to your brand, they just need to be sorted intelligently. Thanks to social networks, you can communicate with potential and regular customers, thus building a relationship of trust with them.
Reaching a Huge Audience
Social media is a great tool if you want to succeed in your niche. It is essentially a huge open market filled with both existing and potential customers.
On the other hand, social media allows you to go international. The global reach of these platforms allows companies to effortlessly generate new customers from all over the world. This is an advantage that is hard to overcome.
Finally, there are no problems with age segmentation on these platforms. If your target audience is people of a certain age group, you can customize your ads to be seen exclusively by them.
Disadvantages
The disadvantages:
You Need Experience
Marketing in social networks has become really complicated, so to create working advertising campaigns, you need to have experience. Of course, you can set up and run everything yourself, but the ads won't draw people in. On top of that, you need to know how to properly engage with your audience and follow SMM trends regularly.
From Success to Failure – One Step
You've probably heard of brands that have become popular because of the excellent work of marketers. But did you know what happens when social media promotion ruins a company's reputation?
Costs Can Suddenly Go Up
Even though saving on promotion is one of the advantages of social networks, you can accidentally spend more than planned. If there is no experience in setting up an advertising campaign, the budget will evaporate in the blink of an eye, and there will be no result.
Wrapping up
We hope we have helped you understand at least a little bit about using Social Ads, and this article will be useful to you for your dissertations and essays at university, or in your future job.
Recommended Posts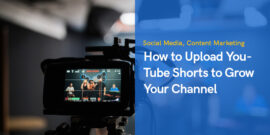 January 15, 2023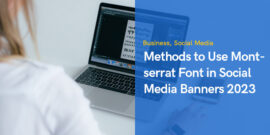 October 22, 2022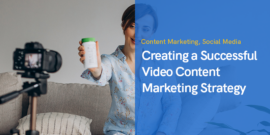 October 2, 2022