---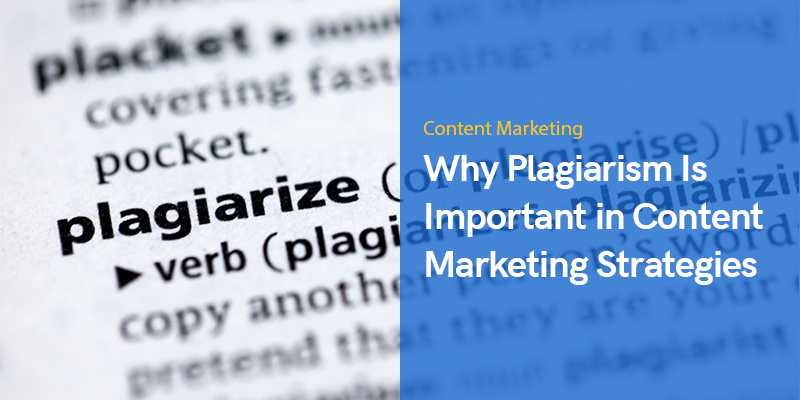 Why Plagiarism Is Important in Content Marketing Strategies
When you are asked to write an article on marketing strategies do you think you are the only one who has written about this topic? The answer is NO.
If you are writing an article, it is certainly expected of you that what you write in that article is the production of your own mind and you put your thought process in words on the page.
This article will put light on the importance of integrity of the content you create on marketing strategies and how cheating or plagiarism needs to be removed.
Plagiarism Introduction
It is very easy to copy and cheat from some one else's work and not give a word of credit to them for their hard work.
This is called plagiarism
Plagiarism is one of the worst things that we face in this age of Internet.
So much data is available on the Web that picking up someone else's strategic work and state it as your own is a common practice now a days
Plagiarism comes in three main branches
Complete Theft
Complete theft is where you are clear in your intentions that you are only here to copy other persons work and using it on your website as your own.
Here you pick up marketing strategies already implemented and in work and cheat them and present them as your own to get personal benefit
This type of Plagiarism has serious repercussions under law.
Your reputation takes a serious hit when you get caught.
Your websites get banned by Google and other authorities and you lose all the money you made.
Rephrased Plagiarism
Here you don't do the whole copy-pasting of marketing strategic work, you change its words and the structure of writing and sentences and paste it on your website it can be done automatically or manually as well.
Nowadays just to save a lot of time and actual Creative writing this rephrasing is very much in practice.
You can get a lot of tools where you can get the original work paraphrase.
You put in original data and within sec you get the rephrased version.
The meaning stays the same but the writing structure changes a bit
It's not illegal entirely.
But still, you don't get any creativity done in the process.
It's just artificial intelligence and algorithms working their magic and turning things into new work
Plagiarism by Mistake
Well, there is always a chance if mistake in any work.
Here if strategic marketing use someone else's quote and forget to give credit or link website they obtained certain information from.
Such mistakes need to be checked before any marketing content hits the website
Such plagiarism needs to be simply avoided by double checking the work and isn't a regular practice for professional marketing content writers.
Effects of Plagiarism
Well, if you want to imagine the adverse effects of Plagiarism you must think of your and your website's reputation that's going to get badly affected.
As a writer, you lose integrity in your field of work and you will not get any more work as people don't want plagiarism and cheated content even after paying a huge cost.
The website gets banned by Google and other relevant authorities and all the good work and time you put into your work gets wasted just by this act of Plagiarism.
Plagiarism needs to be avoided at all costs as it has adverse effects.
Advantages of Plagiarism Free Content
Following are the advantages you going to get if you're marketing strategic content is Plagiarism free.
Website Ratings Gets Improved
If you want that your website gets good reviews and its rating to improve then you must keep your content plagiarism-free.
If you put Creative strategic thinking content on your website it is more likely to recognize by users and Google as well and that's the key to success.
You get the best ratings by Google and your website thrives and all the original work and effort you have put into it pays off.
You get monetary benefit as well as marketing strategic content websites earn quite well.
So, this should be your motivation as well that you get back the money for the worthy work you are writing and uploading.
Readers Interest
What is the most amazing thing about writing a plagiarism free content is that the people show complete interest in your writing and they get benefits from your writing skills.
Your content satisfies people's need for information and that helps your website grow.
The honest traffic you get just because your work is original and your writing helps many people in need of information.
When you get users and readers loyal to your website that helps you grow beyond your expectations.
If your content is interesting and keeping a grip on the reader it will help your page get adds and click and collect advantage and many more such advantage.
Multiple Referrals
When you get such great followership you get more work on other websites as well as other website owner recognize praise and follow your work as well
A lot of great performing websites with huge subscribers and followers refer to your website as their source of information.
This recognition plays a crucial role in website promotion
Your plagiarism free content is the key to get you all of this.
Your creativity gets paid and you can help a community by being a great role model they can follow in getting great work done.
Getting Inspiration
As a creative marketing content writer, you are bound to get inspiration from someone's work and work ethic.
Getting inspired isn't a crime when you give due credit to the original idea holder.
People are creating great content in the strategic marketing field and if you take a core inspiration and give it your own twist and mentions the due credit to someone else that's when you are grown enough to give due respect.
You give the credit and you get the credit. Interlinking helps the website grow immensely.
Use a Plagiarism Checker If you want to avoid plagiarism completely, multiple websites offer a lot of Plagiarism checker software that are going to help you avoid it completely.
Good Plagiarism Checking Tools Available on Internet:
Prepostseo
Prepostseo is great plagiarism checker software that helps you identify if the marketing content is being copied or even paraphrased.
It checks search engines data to check if the content is unique or have any hint of Plagiarism
It checks all the three types of Plagiarism
Theft
Paraphrased
By mistake
The working of this plagiarism checker is very smooth.
You can follow simple steps and you will get the content checked for plagiarism in a few seconds
Copy & paste the content in the given input box or you can upload the file by clicking SELECT FILE tab from your local storage
If you want to exclude any URL you can click on exclude URL tab and paste the excluding URL there
One of the greatest things of this plagiarism checker is that you can select from multiple languages option the one you want to check
Now all your have to do is to click of check Plagiarism button and you will get the following:

It will give you the percentage result of unique and plagiarized content
Sources that matched
Exact matched phrases
Paraphrased matching percentage
Readability
Word count
Prepostseo plagiarism checker provides you with certain features you must find very helpful
This plagiarism checker doesn't bind you on file format.
You can upload files in doc, docx, PDF or txt & etc. and it will perform equally well
You get a Google chrome extension tab that makes the access quick and easy
It ensures that what content you are checking stays safe and secure and your intellectual property stays safe and not copied at all
If you want the complete report for keeping details just click on download report and you can get it in PDF or HTML format
You will get the underlining of content that has plagiarism and the source will be shown.
There is a percentage given to unique and plagiarized content
If you get the content that has plagiarism in it you can use a MAKE IT UNIQUE tab that will take you to our paraphrasing tool that's going to help you avoid plagiarism entirely and helps secure your reputation and dignity
You can use these apps in phones as well as it offers
Prepostseo plagiarism checker is a great tool that can be used by multiple users whether you are a student, researcher, teacher or professional content and blog creator
You must keep your content 100% plagiarism free by using Prepostseo plagiarism checker and you will get the best ratings.
Your website will definitely have the high traffic and you will get all the monetary benefits as well.
Editpad
If you want to check duplication in your work properly with exact source results, you can browse plagiarism checker by Editpad.
This tool will compare your data with billions of published web pages from the internet.
It will take a while to check your content completely and show its results.
You will get a percentage of unique and plagiarized content just under the text box.
This tool will show line-by-line results regarding your writings.
So, you can rewrite the plagiarized lines to make them unique.
In addition to this, it will give you links to matched sources under the result.
From this, you can browse the source and check what is duplicated actually in your work.
Overall, this tool is perfect to get statistics about your work and improve your progress.
It supports various languages in which you can work with this tool.
In this way, it will not restrict a huge part of the world to use this tool and check for uniqueness in their work.
The only drawback of this tool is that you can't check more than 1000 words per check.
You have to split your text into pieces of 1000 or fewer words for checking the originality of your work.
Check-Plagiarism
On the third rank of our list, we have Check-plagiarism to check whether your work is copied or not.
It is a completely free tool that can be used to check up to 5000 words in a single turn.
This word count is huge when you are talking about free checkers.
Many writers are using this tool to analyze their work and found if there is any duplication.
This tool will also show line-by-line results like the above-mentioned tools.
But it will show you more features than both of them that may admire you while checking plagiarism.
You will get links to matched sources in another tab for instant access to them.
Also, it will give you an insight look by showing keywords or any specific word percentage.
In this way, you can check whether your content is not optimized and using excessive words.
In addition, this tool is best for you if you are working as a freelance writer.
The reason is the report generating feature in its free version too.
There is a single problem with this that discourages many people to use it.
This tool will keep showing advertisement banners everywhere on the screen.
Also, you can't use this tool if you have enabled any advertisement blocker.
It means you have to face frequent ads display everywhere on your screen.
Conclusion
All the above-mentioned tools are the best to cover this dimension and complete your job to make your work unique.
You will get accurate results from any of these tools in different formats with matched source links.
But plagiarism checker by Prepostseo is far better and accurate than the others.
We have checked all of them with the same content and experience that both the other tools show a little bit fluctuation from the exact results.
Recommended Posts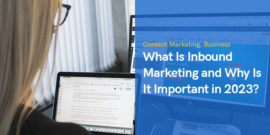 April 14, 2023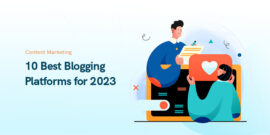 January 19, 2023