---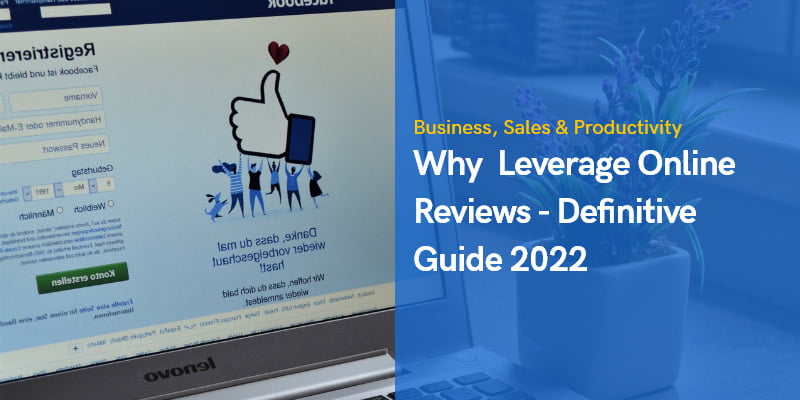 Why You Need to Leverage Online Reviews – Definitive Guide
Potential customers like to read the experiences of other people who have used a product before purchasing it. According to statistics, almost 4 out of 5 customers say they trust online reviews as much as recommendations from family and friends.
For this reason, focusing on online reviews as a marketing strategy can benefit your business, considering almost 90% of consumers search for reviews before purchasing products.
However, despite the temptation, you should not solicit fake reviews. Customer feedback may be the holy grail of marketing, but fraudulent reviews have the opposite effect. They can quickly ruin your brand besides hurting the SEO. Surveys have shown that almost two-thirds of customers cannot tolerate fraudulent reviews.
Some examples of fake reviews include;
Positive reviews written by employees on behalf of their employer
Online reviews sold by review vendors
Businesses generating reviews through fake profiles
Review clusters written by family or friends
In the same way, censoring reviews turn off prospects, with 62% of the surveyed customers saying they don't support brands that engage in the practice. Generally, whether published on your site or external review sites, reviews play a huge role in raising your brand awareness, building trust, and generating more leads.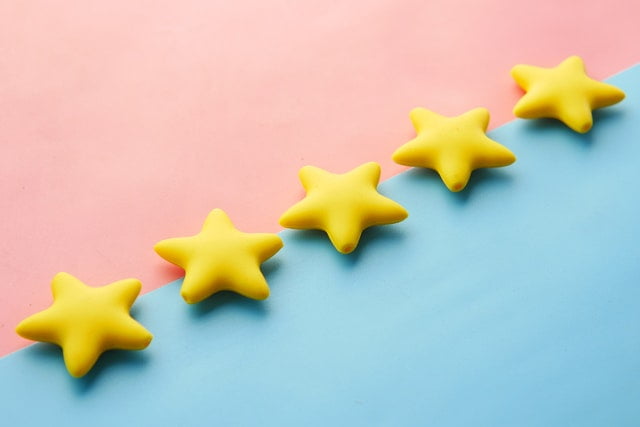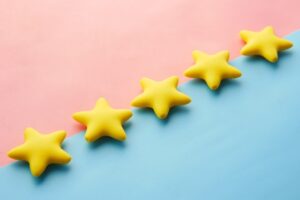 With that said, let's now see how you can leverage reviews to reach more customers and achieve your marketing goals.
Table of Contents
Types of Online Reviews
Benefits of Leveraging Online Reviews
Higher Search Engine Report Pages (SERPs) Ranking
Better Click-Through Rates
Boost Conversions
Provide Social Proof
How to Leverage Online Reviews

How Do You Collect Reviews?

Wrapping Up
Types of Online Reviews
There are many types of online reviews, which are classified depending on where they're published and their form. Mainly, reviews are either third-party or first-party.
Third-party reviews – As the name suggests, third-party reviews are feedback customers leave on review websites such as Google My Business, Yelp, Facebook, Amazon, TripAdvisor, Consumer Reports, etc.
Keeping a close eye on third-party review websites is crucial for your brand image. Besides providing timely responses to the reviews, you also get to monitor any disparaging feedback that may hurt your brand. You can also make use of your third-party reviews by adding them to your website.
First-party reviews – These reviews are hosted on your website and are equally potent in swaying potential customers. First-party reviews can be submitted by customers voluntarily after experiencing your product/service, or you could request them to leave feedback after buying from you.
On the same note, reviews come in two categories. These include company/business and product reviews.
Company reviews are mainly general critiques of the company/business, like what you would read on Google My Business or Yelp. Often customers will discuss their experience with the customer service, order and delivery, and so forth.
Product reviews are popular among ecommerce businesses and are mainly customer feedback on particular products. The customers may share information such as the size and fit of the product, its quality, ease of use, durability, etc.
Depending on the platform, customer reviews may be in the form of;
Customer written reports
Videos
Short quotes
Photos
Case studies
Interviews
Social media reviews
Influencer endorsements
Blog posts, etc.
Benefits of Leveraging Online Reviews
Leveraging online reviews benefits businesses in many ways. From boosting search engine ranking to providing social proof, building trust, and brand authority, the merits are endless.
Let's discuss some of these benefits briefly.
Higher Search Engine Report Pages (SERPs) Ranking
Whether you have a brick-and-mortar business or ecommerce store, reviews can help you rank higher on the SERPs. For instance, local businesses with optimized Google My Business (GMB) profiles stand a higher chance of ranking on the Google local pack.
aving reviews on the GMB page and responding promptly plays a crucial role in ranking on the pack.
But even for ecommerce businesses that operate primarily online, having plenty of reviews and a good rating can impact your organic ranking immensely.
Better Click-Through Rates
When Google pulls and ranks your website for relevant searches, published reviews appear alongside the results. Customers interested in acquiring products/services you offer find this convenient and are more likely to click to learn what other people think about your brand.
Besides, if a high rating accompanies the review, it can boost your credibility and trigger more clicks.
Boost Conversions
As earlier mentioned, almost 90% of shoppers read reviews before purchasing a product. Having many reviews increases your chances of getting found by customers already searching for your products/services.
Moreover, statistics also indicate that you can build customer trust with positive reviews and increase page conversions. Apparently, customers spend more (up to 31%) on companies with excellent reviews.
Provide Social Proof
As much as promoting your products is essential, customers are more inclined to rely on the word of other users than yours. Reading about the positive experiences other people have had with your products is more believable and can even nudge customers who hadn't made up their minds to convert.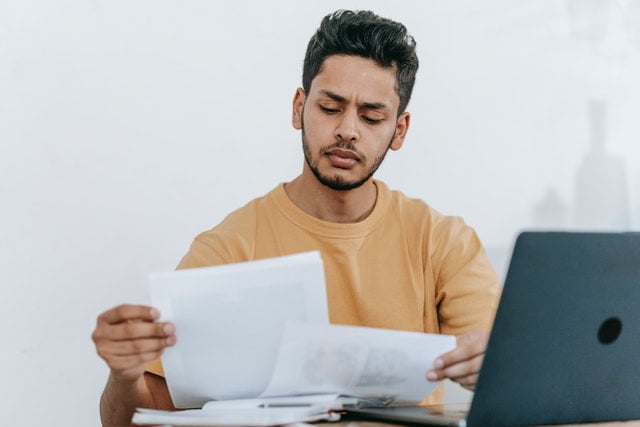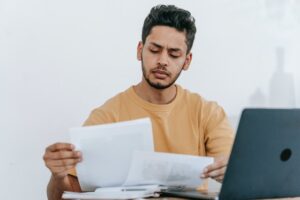 In other words, reviews provide valuable original content, which helps raise your brand awareness and promote the products to hot leads.
How to Leverage Online Reviews
Having seen the benefits of leveraging online reviews, how do you go about this? Let's quickly look at some tips to help you harness the power of reviews and achieve these.
Invest in advanced review collection capabilities – Ask customers to leave reviews or send them post-purchase emails and create a user-friendly review process to encourage them to submit the feedback.
Add reviews to product pages – Make the reviews visible on the product pages by placing them conspicuously.
Display the reviews in-store – If you have a brick-and-mortar business, displaying the reviews can help boost your sales. For instance, you could include a star rating or review excerpts on signage.
Embrace negative reviews – As we mentioned earlier in the post, review censoring can decrease your brand appeal. If you receive negative reviews, it's essential to provide appropriate responses. In addition to placating the customers, it creates a good impression of the brand (shows you care about your customers' sentiments).
Ideally, you can add the reviews to your site using a widget, include them on signages and email campaigns, engage in review syndication, share user-generated content on social media, and so forth.
How Do You Collect Reviews?
Finally, if you're wondering how to collect reviews, here are some platforms to use.
Google My Business
Own website
Social media profiles
Review websites such as Yelp, TripAdvisor, Angi, Trustpilot, etc.
Wrapping Up
Most customers turn to online reviews before purchasing a product/service. Customer feedback provides essential information on the experience of using a product/service, facilitating informed decision-making.
Be they third-party or first-party reviews; you can leverage them to raise your brand awareness, improve your search engine ranking, increase the click-through rates, provide social proof, and boost conversions.
Whether you collect the reviews on Google My Business, your website, social media, or review sites, ensure you leverage every available avenue to share them with audiences to create the much-needed social proof.
Recommended Posts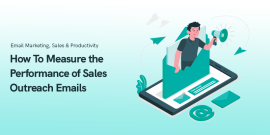 November 7, 2023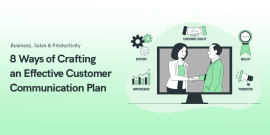 November 7, 2023