---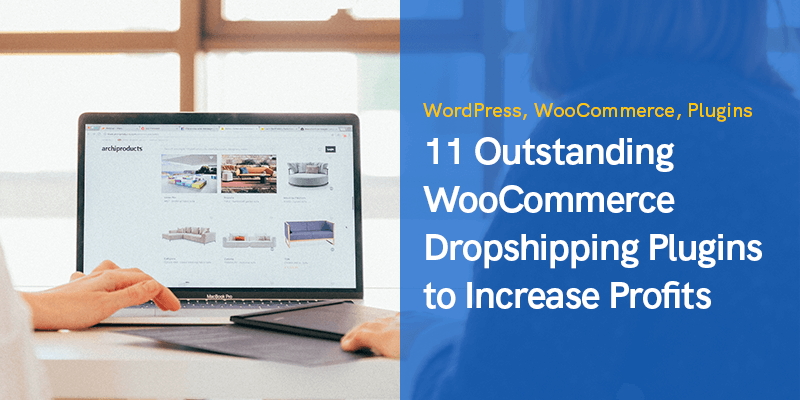 11 Outstanding WooCommerce Dropshipping Plugins to Increase Profits
Are you starting a dropshipping store using WooCommerce?
Keep in mind that by default, WooCommerce does not have the necessary features that will equip you to run a dropshipping business.
Fortunately, there are excellent dropshipping plugins that make it up, filling in the gap.
Installing these plugins allow you to run your dropshipping store. It also ensures that you are offering a great user experience to customers.
What is Dropshipping?
What is dropshipping? Dropshipping is a kind of online business wherein a particular e-commerce store does not keep its stock.
Instead, you send order information to the supplier or manufacturer. And they will be the ones to handle the fulfillment.
Because of low overhead costs, it is one of the most popular ways these days to make money online. There are many places online where you can buy products offered by third-party vendors and shipping them directly to customers.
The best thing about dropshipping is that you can get these products shipped in your branding or packaging. This allows you to build recognition for your brand and further expand your e-commerce business.
Starting a Dropshipping Business
Starting a dropshipping business is quick and easy, and only requires very little investment on your part.
Ideally, you will need these things to be able to jumpstart your own dropshipping business:
Website hosting on WordPress. This is the place where you will store your website files.
A domain name. Will serve as your store's address.
Dropshipping extension for e-commerce. It will be the platform that you will use to create your online store.
Choosing the Best WooCommerce Dropshipping Plugins
There are different WordPress plugins in the market; every one of them has unique features.
The important thing here is choosing what you think works best on your chosen niche or marketplace.
Now, we will give you a run-through of our top picks for WooCommerce dropshipping plugins.
Spocket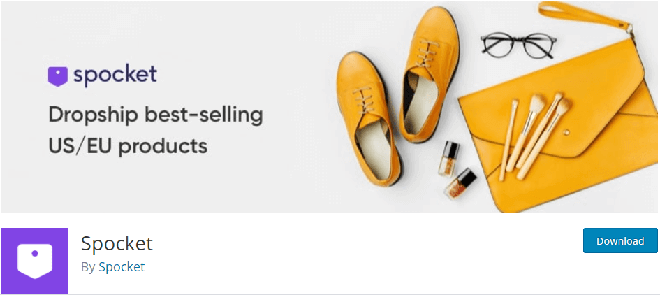 The most common problem with dropshipping is that it can be challenging to find reliable suppliers and handling orders.
Fortunately, you can automate this using Spocket. This product-sourcing app features mostly US/European products. Therefore, you will have a list of trustworthy suppliers.
You can also get up to 5% discounts on market rates, providing you with a larger profit with every product you sell.
You can easily choose products that fit your store. All orders that you will receive will be automatically sent to the supplier and shipped directly to the customer.
AliDropship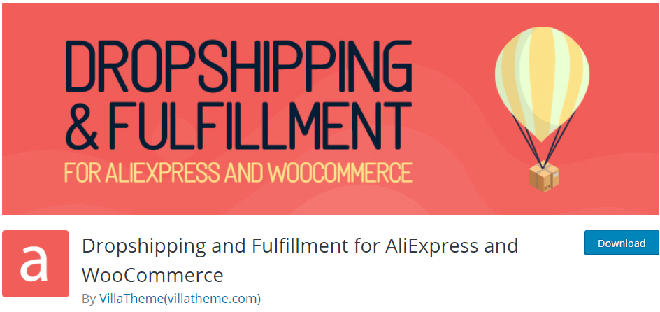 This is an excellent WooCommerce dropshipping plugin that is tailored to sell AliExpress products.
It also makes it easy for essential products from AliExpress directly to your WooCommerce store.
AliDropship lets you adjust the pricing and inventory automatically for dropshipping items. Apart from that, the plugin automates the entire order fulfillment with just a click of a button.
It also tracks your orders and will send notification emails to your customers about their order status.
WooDropship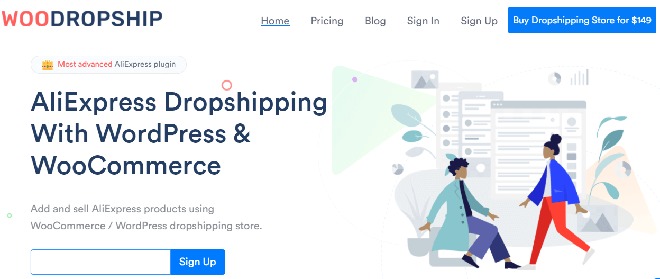 This plugin lets you import items from AliExpress directly to your WooCommerce store. It does come with a Google Chrome extension, which allows you to easily add items to your store even if you are still browsing AliExpress.
It will also sync your product inventory to ensure that your customers do not end up placing orders on items that are already out of stock.
Aside from that, you can set parameters to sync the pricing based on your desired profit margin.
Apart from that, WooDropship allows you to import your product images and edit them if you want to take off the watermark of AliExpress.
Dropified (Freemium)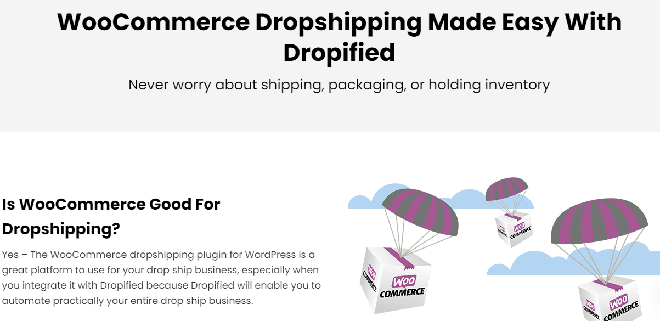 With its excellent automation features, Dropified makes the entire dropshipping process straightforward.
You can search for a great option to help you find the best products on AliExpress and eBay.
You can also use an automated process that will help you throughout the entire fulfillment process.
Here, you can also come across training videos that allow you to market your products effectively. The plugin also has a reliable support team that will make sure that you have an excellent in Dropified.
YouDroop (Outdated)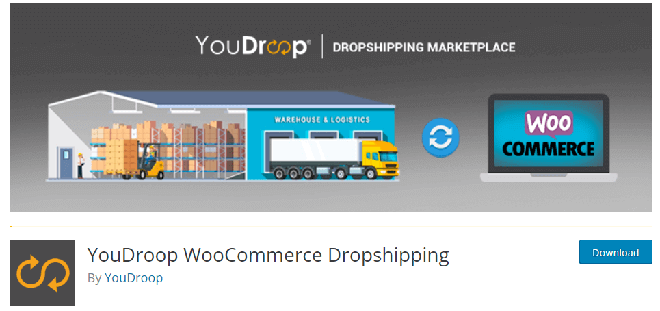 YouDroop works similarly to WooDropship. It allows you to import items from your e-commerce store, sell them online, and have your suppliers ship them.
The only difference here is that you will have access to a private catalog from various manufacturers.
Suppliers have to apply with YouDroop first before their items can show up on the catalog of importing things. As a result, you will have access only to a smaller variety of products.
But the good news is that you will be encountering fewer issues when it comes to the quality than buying from bigger stores like AliExpress.
DropshipMe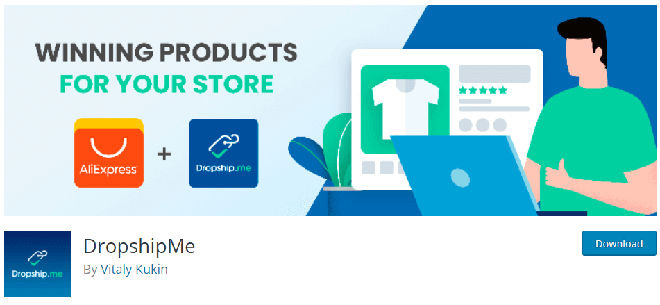 DropshipMe is a WordPress dropshipping plugin that is highly compatible with WooCommerce.
This allows you to incorporate your WooCommerce store with AliExpress. This is a free plugin, and the best thing about it is that you do not have to spend a lot of time researching AliExpress.
The plugin provides you with a list of the top-selling dropshipping products that have been chosen and edited manually.
Spreadr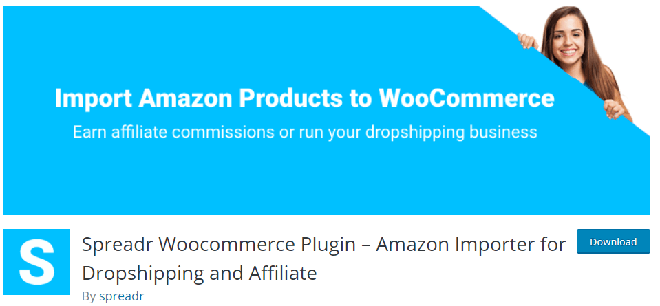 Spreadr allows you to build a dropshipping store through Amazon.
Now, to earn and fulfill products, you can either:
Sign up with Amazon Associates. Then, earn the standard affiliate commission by sending people to Amazon to make a purchase.
You can also take orders directly, then process the order yourself on Amazon. Although this might take up a lot of work on your end, this allows you to gain full control of your margins.
Ezusy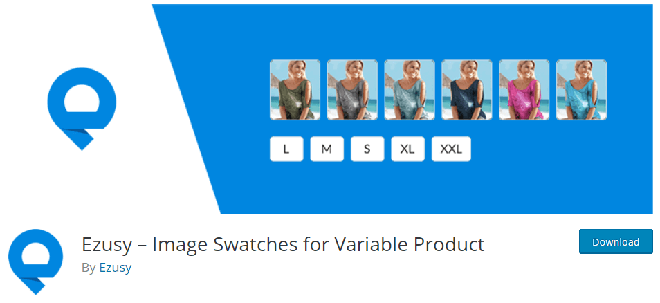 Ezusy is an easy to use that allows you to automate your WooCommerce AliExpress dropshipping business.
It comes with helpful features that simplify the entire dropshipping process. This includes inventory and price updates, automatic order fulfillment, and product customization.
TheShark Dropshipping

TheShark Dropshipping allows you to import products and items to your store. The plugin will enable you to search, import, edit products, and develop pricing rules.
This plugin will also let you sell items either as a drop shipper or an affiliate. You will be the one who will manage product titles, descriptions, as well as images.
You will also have the option of choosing products in different sizes, colors, or types.
Dropshipping & Affiliation with Amazon
Like the plugin's name suggests, this is both an Amazon affiliate and a dropshipping plugin.
Dropshipping & Affiliation with Amazon allows you to search millions of products from your WordPress dashboard.
You can choose and import products from Amazon to your WooCommerce store in just a couple of clicks. It will also add your affiliate ID automatically with the URLs of the product.
This plugin also allows you to put an automatic percentage base pricing. As a result, you do not have to adjust the prices for every product you will import.
This plugin also lets you import product pages directly to your site. You can easily crop and edit images depending on your taste.
Checkout Manager for WooCommerce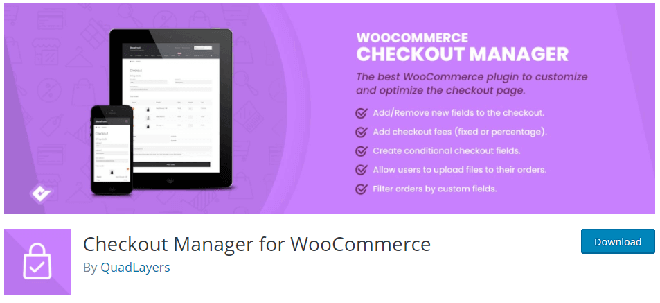 Checkout Manager for WooCommerce is an excellent checkout manager plugin that allows you to customize your checkout fields with ease. Meaning, you can create a checkout form based on customer information you will need.
You can enable or disable field options you would like to appear on your checkout form through this plugin. You can even switch the order of the fields and reset it to the default fields option.
Final Thoughts
Hopefully, this list will help you find the best dropshipping plugins you can use in your WooCommerce store.
These plugins will help you generate a more user-friendly experience, allowing you to gain more leads to your online store.
Sure, you might face a lot of challenges in making your dropshipping business successful. But installing the WooCommerce plugins listed above can help you overcome these obstacles in making your online business grow.
Recommended Posts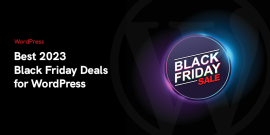 November 13, 2023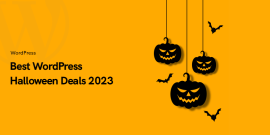 October 23, 2023