---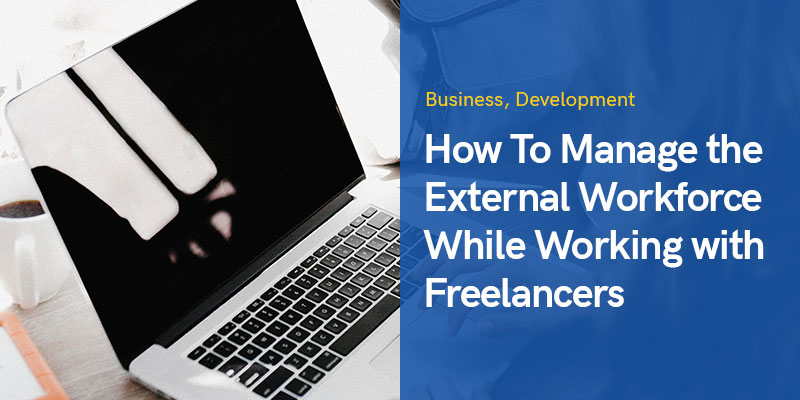 Working with Freelancers: How To Manage the External Workforce
Managing a remote team can be difficult and time-consuming, but if you implement some of these steps, it will allow for smoother projects and encourage your freelancers to keep coming back.
Manage the External Workforce While Working with Freelance Developers and Designer
Below are some tips for better managing your external workforce.:
Make Sure People Have the Right Tools to Succeed
One of the challenges faced by freelancers is that they often do not have access to the same tools and resources as an in-house team. Determine what support you can reasonably offer them.
If there are specific tools needed for work (i.e., Adobe Creative Suite) ensure that information is provided where they can purchase it or that licensing is available.
Be sure to ask for previous work samples when hiring freelancers, especially if they are new to your company. If you can provide them with information about what will be required, even better – this gives them an opportunity to discuss their experience and make sure they are well-suited for the project.
Alternatively, you can go to trustworthy and established talent pools like Onsiter to simplify the search and vetting process.
Create an Established, Easily Implemented System for New Hires
One of the most frustrating things freelancers can experience is having to recreate their own workflow each time they start a new project.
Whether it be how they organize files, track time, or submit expenses, every project should have an assigned system so that no one has to waste time refamiliarizing themselves with how it all works.
Onboarding external workers can be quite difficult  due to the different time zones and work habits that come with working remotely. Here are some tips for making it go smoother:
Create a detailed plan ahead of time – this will help your freelancers prepare appropriate hours, allocate their resources, and pack their tools accordingly.
Have clear goals at the start of each project – make sure everyone is on the same page about what they are expected to do, how long it should take them, and how results will be measured. You can also use CRM software to effectively manage your team and increase productivity.
Establish explicit deadlines – this is probably the most vital factor in keeping your freelancers on track. Without clear goals, your team will likely feel uninspired and demotivated due to a lack of direction.
Encourage External Employees to Interact
One of the best parts about an in-house team is that they can talk to each other and learn from one another.
Make sure your freelancers know that you want them to contribute, not only during standup meetings but also through casual discussions or lunch breaks. Encourage them to participate in things like community events or 'bring your own device' Friday.
You can set up a freelancers channel as well, for them to contribute ideas and share tips.
This ensures that you get a fair amount of input from each member. Treat your freelancers with the same respect as your in-house employees and make sure all contributors know they are being heard, appreciated, and valued – this is good for morale on both ends.
Promote Team-Building
One of the keys to a cohesive external workforce is regular team-building activities. If your resources are limited, determine what can be done virtually or whenever people are in the same location. You might consider creating a chatroom, video conference facility, or IRC channel to promote camaraderie.
Conclusion
Working with freelancers is not the same as working with in-house employees.
Be sure to make them feel like they are part of something bigger, provide tools for success (no matter how small), establish systems to avoid wasting time, and encourage camaraderie through team-building activities.
Make it easy for your external workforce to do their jobs and integrate and you will start to see significant ROI on your freelance and contract workers.
Recommended Posts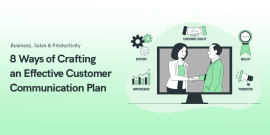 November 7, 2023