---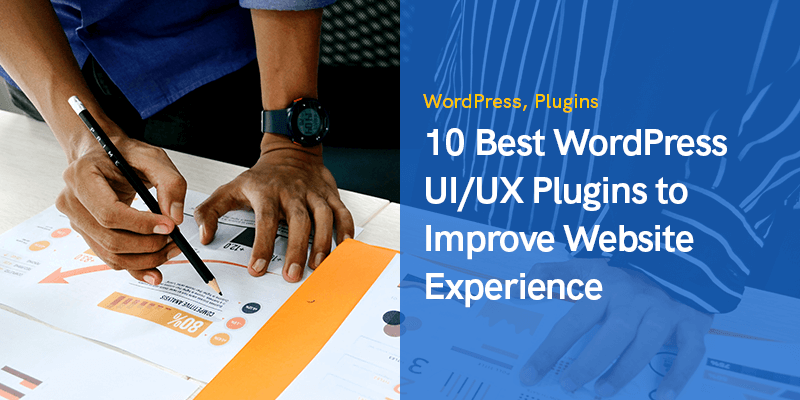 10 Best WordPress UI/UX Plugins to Improve Website Experience
In this article I am going to introduce 10 of the best WordPress UI/UX plugins that will help you to improve your website's user interface and experience.
Technological advancements in the 21st century have brought us everything from plugins that can manage your eCommerce store to the ones that can help your website get a better conversion rate.
After all, improving your customer's experience on your website is a never-ending task, and it's only fair to have the best plugin at your disposal.
Everyone wants to experience the best of what technology has to offer without spending a lot of time, and to end on the winning side of the bargain, you have to make sure that your websites or mobile applications are both quick and efficient to deliver successful results.
And when it comes to website and application user satisfaction, most technology firms turn to improve two key elements: the User Interface (UI) and User Experience (UX).
Some might confuse UI with UX, but we'll soon clear the difference between the two.
What Is UX Design?
User experience (UX) provides maximum customer satisfaction to improve the overall user experience when interacting with the application or websites to achieve your goal.
It keeps customers in mind and creates the basic skeleton of any application.
It is mainly focused on navigating an application and structuring all its components and elements appropriately to create the flow of users.
The interface experience (UI), on the other hand, is the process of improving the presentation and interactivity on the website and mobile applications.
This focuses on the appearance of the application and the user's interaction, including screen, page, and other visual elements.
Why Is UI/UX Development Crucial for Your Website?
Since UI and UX design primarily focus on user satisfaction and pleasure, it plays an important role in any business's success.
From the point of view of a company, it is essential to emphasize user satisfaction to build the brand equity and reputation of the company.
We all know that IT is a competitive field, and this is why you need UI / UX plugins that can easily capture the attention of consumers and generate revenue for your website.
If users browse your websites or use your apps, it is your responsibility and that of the UI UX developers to navigate them to their predetermined goal in the most efficient way.
Best WordPress UX/UI Plugins
Here is a list of the 10 best WordPress UX/UI plugins that can help improve your customer's website experience:
Modern Events Calendar
At first, we wanted to talk about one of the best WordPress event calendar plugins that can do it all! Modern Events Calendar is an intelligent event calendar plugin that manages your events in the fastest, easiest, and most modern way possible.
Set up events daily using detailed settings and options with over 50+ event display layouts.
Easily connect various payment gateways to your plugin and start featuring bookings and ticketing events on your WordPress website; all with just a click of a button.
SEOPress
Without a doubt, SEOPress is the best plugin to optimize the SEO of your WordPress site.
With over 90,000 installs, SEOPress is the most popular Yoast SEO alternative.
You can use its premium version features that include Google Analytics on your dashboard, redirect management, and schemas.
SEOPress is a simple, fast, and powerful SEO plugin for WordPress.
WPVR – Virtual Tour Creator for WordPress
Adding interactive and unique content to your site is an effective way to keep your viewers engaged on your site.
WPVR lets you create complete virtual tours using 360-degree panorama images and showcase them.
Since you can set additional information and media files inside the tours, the 360-degree images can give a much more realistic experience.
Right now, it's the most popular WordPress plugin for creating virtual tours or showcasing 360 panorama images.
Using this, you'll be able to use panorama images on your site easily.
You may make changes if needed.
Gravity Forms
Gravity Forms is the Rolls Royce of form creation plugins.
From the traditional contact form to the online payment form, Gravity Forms is one of the most powerful WordPress plugins available today.
Reliable, it even has additional modules to extend its functionality.
There are multiple Gravity Forms add-ons available in the market, ranging from payment gateways to Google application integrations.
Gravity Forms is the best WordPress plugin for designing sophisticated forms.
Antispam Bee
Following the virtual end of free access at Akismet, Antispam Bee appears as the best alternative to effectively fight against unwanted comments on your WordPress blog.
We have implemented it without difficulty on this site to prevent all forms of spam.
Say goodbye to spam comments on your WordPress blog or website.
Antispam Bee effectively blocks spam comments and trackbacks, without captchas or sending personal information to third-party services.
It's free, ad-free, and 100% GDPR compliant.
Relevanssi
WordPress's search function is definitely too basic; the results too imprecise.
To overcome this problem, provide a search worthy of the name, install Relevanssi, and index your site in a few clicks.
The advantage of this plugin is that it plugs directly into the search box and the results page of your theme – in other words, the WordPress functions offered natively.
Therefore, its integration is more manageable, and the results personalization options such as the highlighting of the searched keywords will bring a real gain in the user experience.
Dramatically improve the search tool on your WordPress blog.
Classic Editor
The controversial arrival of the new editor Gutenberg, replaces the historical editor that is TinyMCE.
In order to continue using it, just install the Classic Editor extension.
With over 5 million active installs, Classic Editor has established itself as one of the most used extensions to date.
Classic Editor is an official plugin maintained by the WordPress team that restores the previous "classic" editor.
Limit Login Attempts Reloaded
The WordPress login page does not put in place any security measures to limit incorrect attempts.
Adding Limit Login Attempts Reloaded automatically blocks IP addresses that deliberately force your access to the admin.
Limit the number of possible connection attempts by both normal connections and the use of authentication cookies.
WordPress, by default, allows unlimited login attempts through the login page or by sending special cookies.
This allows passwords (or hashes) to be cracked relatively easily with brute force.
UpdraftPlus WordPress Backup
Implementing an effective backup strategy is essential to prevent your site's risk from disappearing (hacking, server failure, inadvertent deletions, etc.).
A reliable extension like UpdraftPlus is a good choice for scheduling your backups and moving them out of your production server.
UpdraftPlus simplifies backups and restores.
It is the world's most popular scheduled backup extension, with over two million installations currently active.
Backup your file and database backups to the cloud and restore them with just one click!
Advanced Custom Fields
Advanced Custom Fields is an essential Swiss army knife for developers! Nicknamed ACF by professionals, this extension makes it easy to create custom fields with a user interface.
We use it on a daily basis to create fully personalized back offices for WordPress.
We prefer its premium version to multiply its technical possibilities.
Use the Advanced Custom Fields plugin to take full control of your WordPress edit screens and custom field data.
WooCommerce
It's no coincidence that we end our list with WooCommerce, the e-commerce solution for WordPress developed by the theme agency WooThemes and since bought by Automattic.
The objective is indeed to show that we can design all types of sites with WordPress.
Harnessing the publishing power of WordPress for your online store is what WooCommerce is all about.
Again, there are dozens of WooCommerce extensions and themes specifically designed for the latter – we note that many theme creators now support it natively.
The plugin is free in its basic version, and only additional modules remain chargeable.
Conclusion
It is obvious that some plugins have become real applications in their own right, generating additional modules.
If you think there is a plugin that we forgot to mention in our list, let us know in the comment section below.
Recommended Posts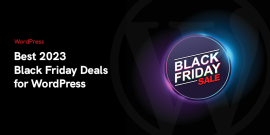 November 13, 2023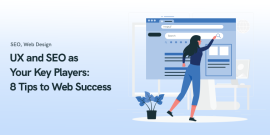 October 24, 2023