---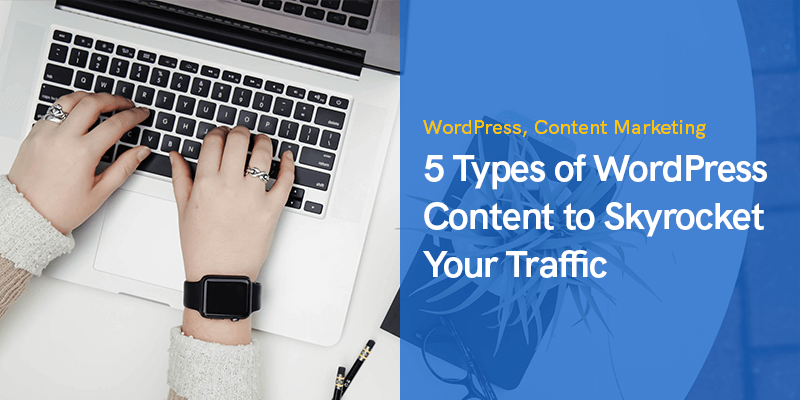 5 Types of WordPress Content to Skyrocket Your Traffic
WordPress is undoubtedly the most popular content management system.
It powers 60% of CMS-built sites, and over 400 million people visit WordPress sites each month.
What this means for a WordPress owner is that you have a lot of people to impress with your website.
The competition is getting more fierce, so if you wish to stand out, it's time to make some changes.
Start with your WordPress content. If you want to drive quality organic traffic with the help of your content, you need to step up your game.
This is where the questions start popping in: What should I do with my content? How can I improve it?
The type of content you publish can make or break the success of your website.
That's why it's essential that you carefully pick the content format that is most likely to drive traffic.
Types of WordPress Content to Skyrocket Your Traffic
Are you ready to find out what types of content can have a powerful effect on your traffic rate?
Then keep reading because the best types of WordPress content that will skyrocket your traffic await!
Videos
It's all about video content nowadays.
Just take a look at Instagram with its Reels and IGTV or TikTok, a platform that took the world by a storm.
Video content is what people want. Video content is what they should get.
Posting videos on your WordPress website will help your SEO efforts.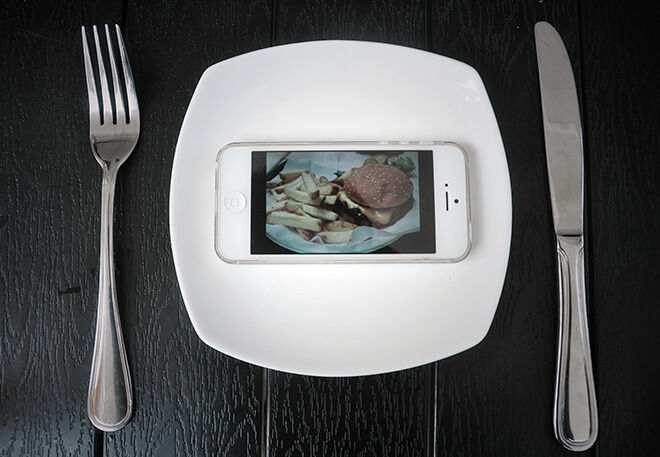 The reports show that videos make up 62% of Google's universal searches.
What this means is that Google recognizes the demand for videos and, therefore, values websites with video content.
What sort of videos could you create to maximize your traffic, you ask? Here are a few suggestions:
Introduction video
User guides
Tutorials
Product demonstration
Live Streaming
Video Testimonials
Educational videos
Interactive Content
With people's attention span notably lowering, interactive content was introduced as a solution. Its engaging nature is what drives and retains website visitors.
Rather than serving static content, they get to play around and be a part of the content experience.
Interactive content reportedly achieves 4-5 times more page views than static content.
What lies behind this statistic is that interactive content adjusts to users' behavior and values their choices.
If you wish to imbed interactive content on your WordPress website, you might want to consider the following types:
Quizzes
Polls
Calculators
Interactive videos
Interactive infographics
You can even look beyond boundaries and create a new form of interactive content that is suitable for your audience.
For example, if you are a lifestyle advisor that focuses on organization, you can add a calendar to your website that people can use and modify.
Webnus' Modern Events Calendar can help you turn that idea into reality.
Podcasts
The podcast's popularity is rising. According to research, 37% (104 million) listened to a podcast in the last month – up from 32% from the previous year.
A podcast allows you to drive traffic even when users can't visually consume your content.
People can listen to a podcast on their way to work, while cleaning the house, or jogging.
On the other hand, you can attract new visitors that seek interesting audio content.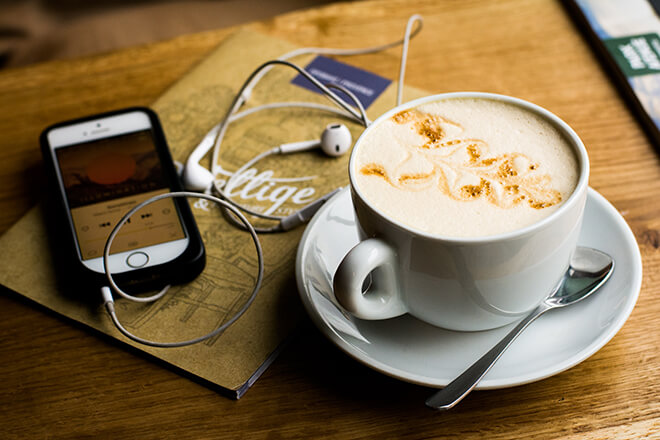 The beauty of podcasts is that they are still not as highly exploited as other content types. You'll get a chance to stand out in your niche with a cool new podcast.
Said a digital marketer and contributor writer at ClassyEssay and GrabMyEssay, Jamie Harrison.
This is your opportunity to be the innovator on the scene and differentiate yourself from others.
Create a podcast that will nurture your relationship with users and motivate them to share your audio content.
Blog Posts
Blog posts belong to the "IT content type" group. They present a win-win situation since both the users and website owners benefit from blogs.
While users get relevant, informative, and entertaining content, owners get more traffic.
As a website owner, you'll be interested in the second benefit.
Did you know that more than 55% of marketers say they've gained new customers just by blogging? Yup, a blog can be that powerful.
However, if you want to see some change in the traffic rate, you have to write high-quality, targeted blog posts.
Creating a blog page on your WordPress website and adding a post or two won't suffice.
In order for the blog to have an impact on traffic, you should consider the following tips when writing blog posts:
Do research on your target audience and the topics that might interest them
Cover topics that are related to your website (writing about different cat breeds while owning an e-store for fishing equipment won't do the trick)
Aim for posts over 1,000 words
Post about 4 times a week
Bear in mind that websites that publish at least 16 blog posts per month receive 3.5 times more traffic than those that publish less than that.
Another important aspect of blogging is the quality of writing.
You need a good writer who will be able to write compelling posts with SEO in mind.
In case you don't have a talented writer in your team, you can always opt for outside help in the shape of TrustMyPaper or TopEssayWriting writing services.
You can also just get an experienced editor from BestEssaysEducation if you need someone to simply polish up your posts.
Some of the blog types that bring the most traffic are the following:
How to's
Lists
Checklists
Reviews
Interviews
Infographics
A study by OkDork and Buzzsumo discovered that infographics are one of the most shared content formats on social media. Just put yourself in the users' shoes.
While browsing for certain information, would you rather click on a visually appealing infographic or dull text? The answer is quite obvious.
If you create a share-worthy infographic, you'll have a traffic magnet on your WordPress website.
Search engines value visual content, but they also value informative content.
What infographics do is that they intertwine those two features.
Through infographics, you'll get a chance to increase website visitors' knowledge on a certain subject in an engaging way.
Infographics can also be repurposed, which means that you can get more backlinks. Yet another plus in the eyes of search engines.
Make infographics easily with the help of online tools.
Canva and Renderforest are some of the most popular free tools used for this purpose.
There's an infographic template you can use so you can create beautiful infographics even with zero experience.
Wrapping Up
There they are – the best of the best content types that will bring you that desirable traffic rate.
With each of these content types, you should remember that it's imperative to adapt the content to your target audience.
Meaning that you should pick the content format and topics that suits your audience best.
Don't be hesitant to invest some time and effort into diversifying your WordPress content. That effort and time will be well spent.
Recommended Posts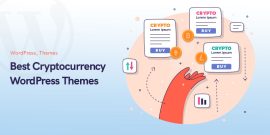 May 29, 2023