---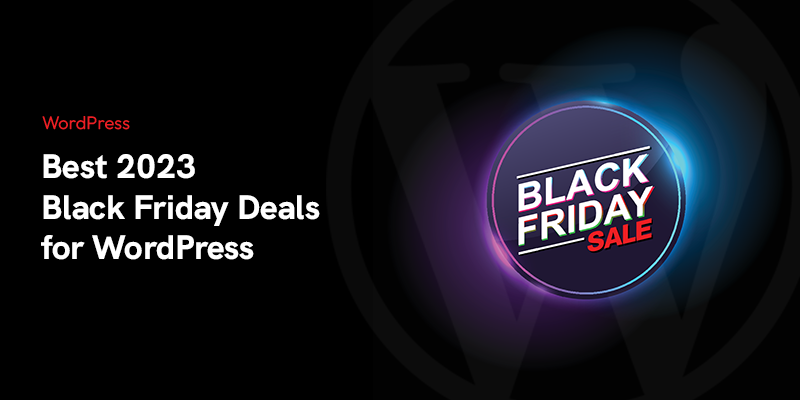 Best Black Friday Deals for WordPress 2023
With the holiday season approaching, the melodies of Christmas and the sight of festive sweaters are becoming more prominent. However, the joy of Christmas is often felt most intensely by children.
For adults, Black Friday holds the greatest anticipation.
To assist you in your shopping endeavors, we have compiled a selection of top-notch products that we highly recommend.
Below, you will discover a compilation of essential hosting services, themes, and page builders that are indispensable for launching a website. The best part is that you can acquire all of these items at incredibly affordable prices.
Furthermore, it's worth noting that sales for digital products typically extend beyond a single day, allowing you more opportunities to make your purchases.
Black Friday is what most adults wait for. We have prepared a list of our recommended products, top of the line.
Below you can find a list of hosting services, themes, and page builders, all of which are must-haves for starting a website. You can get all of them for very good prices.
What's best is that normally for digital products there is more than one day of sales.
Black Friday Deals for WordPress
Please note that the discounts and prices listed here were true at the time of writing. Other times the details may vary.
First of all, make sure to check our big sales. We have special bundles for our popular products, Deep theme and Modern Events Calendar Pro.
We also have big discounts and amazing bundles that are catered to your specific needs; along with some free candies here and there!
---
Black Friday Deals: Hosting Services
The backbone of every website is its hosting service. It is extremely important to choose properly because it will affect your website's load times and other abilities.
The following are our recommended services.
If you are feeling a little bit confused about all of the WordPress hosting services out there, feel free to read our detailed blog about this topic. I will assure you that it will help you with your final decision.
---
---
---
---
---
---
---
---
---
Black Friday Deals: WordPress Themes
After getting a host and setting up WordPress, you need to find a theme that looks good and has great functionalities.
Again, your choice of theme greatly impacts your website and the experience of interacting with it.
Here are some of the top themes that you can get with nice discounts.
Check the following blogs for a comprehensive guide on WordPress themes:
---
---
---
---
---
---
---
Black Friday Deals: Page Builders
While most themes have a nice level of customization, you can further improve that with page builders. They give you full creative freedom in designing and customizing your website and your theme.
We have listed the top page builders on the market for you so you don't miss on this great opportunity to buy them with great discount.
---
---
---
---
---
---
Black Friday Deals: WordPress Plugins
WordPress as the pioneer of its realm provides the necessary tools for website development with its plugins and extensions. You can take a look at some of the biggest plugin providers and customization services down below:
---
---
---
---
---
---
---
---
---