---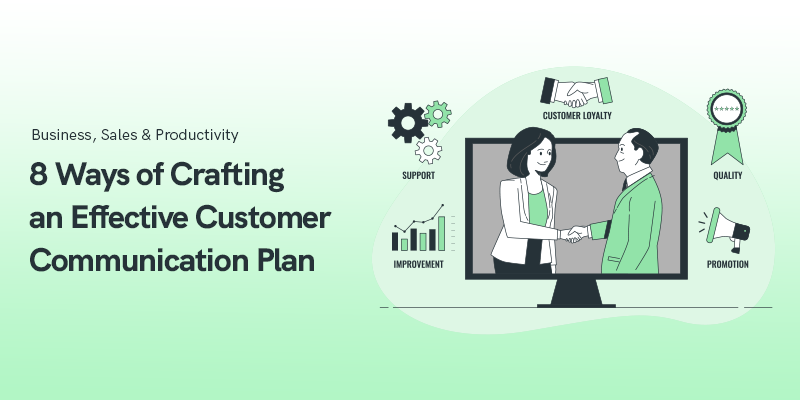 8 Ways of Crafting an Effective Customer Communication Plan
Starting a new project? Need to create your social media strategy? Launching your new product soon?
You need one thing — clear communication. As a successful venture's foundation, it draws people to your brand and keeps them engaged.
In a 2021 survey, 40% of customers shared that 'multiple communication options' were essential to their experience.
This highlights the significance of needing a well-thought-out customer communication plan.
So, we're sharing 8 ways to create a customer communication plan that meets your customers' expectations.
8 Ways Of Crafting An Effective Customer Communication Plan
Understand your audience
All your customers aren't the same. So, tweak your approach to match their specific needs and preferences.
You can start by segmenting your audience and categorizing them. You can do it based on demographics, behavior, or preferences. It'll provide insights into how you develop your brand messaging and create content that resonates with each group.
You should also create buyer personas to understand your audience better. You can humanize your target market and truly understand what motivates them when you have a representation of your ideal buyer. Then, fine-tune your messaging to make it appealing and relatable.
Holger Sindbaek, the owner of World of Card Games and a seasoned entrepreneur, muses, "In the digital age, understanding your audience is like piecing together a puzzle. Initially, I'd rely heavily on analytics and data, which gave me a broad picture.
But the real magic happened when I started engaging in genuine conversations with our users. I learned that behind every click, share, or comment, there's a story, a motivation, a need. By diving deeper into these narratives, I was able to craft communication strategies that resonated on a personal level."
"Remember, data gives you direction, but genuine interactions give you depth. Marry the two, and you'll have a communication plan that not only reaches but truly connects."
Audit existing channels
Once you know your audience, you should gauge your current communication channels' effectiveness. Conducting timely audits can reveal what's working for your brand. It'll also show areas of improvement.
You can create a detailed list of active online and offline communication channels. Understanding your communication's 'as-is' state will help you better gauge audience perceptions.
For this, you'll need to see what every channel's goal is and how it is being used. Then, see if you're being consistent there. For example, you'll see more B2B brands active on LinkedIn and Twitter than on Instagram and Facebook.
Other questions you must address are:
Is it getting decent views and engagement?
What can I do to improve its value and impact?
Next, analyze your content by doing a benchmarking exercise. Also, thorough research and following industry best practices may help. You can also get stakeholders' views to improve the overall experience on each channel and brand recall.
Set communication objectives
Your communication should align with your business goals, whether increasing brand awareness, driving sales, or enhancing customer satisfaction. These objectives create a roadmap for your communication plan, ensuring that every effort serves a purpose.
The major communication objectives are raising brand awareness, motivating your audience, sharing product/service knowledge, persuading potential customers, and generating demand.
The best framework to achieve the above is SMART goals — Specific, Measurable, Attainable, Relevant, and Time-based.
For example, SKIMS roped in Cardi B to share their new launch since she released new music and is currently top of mind. This timeliness has brought relevant audiences to the brand's page, increasing their reach and sales.
Choose the right channels
Adopting a multi-channel approach is often the most effective way to reach a wide-ranging audience. This way, you can tap into digital and traditional channels. But the choice of channels should be deliberate. Why?
Each customer segment may have preferences to receive information. For example, they may prefer their order updates via email but UGC on your socials. Since this can be overwhelming, start by determining the nature of your content. Is it formal or informal? Is it time-sensitive? By addressing such questions, you can figure out which channel to use.
You must also know your audience to see if the content will align with their preferences. But remember each channel has its strengths and limitations. For instance, social media platforms are great for engagement and community-building, while email is excellent for personalized, one-on-one communication. For time-sensitive matters such as customer support issues or complaints, you can use help-desk software tools. Select channels that align with your communication objectives and the nature of your content.
To make a strong impression, keep your branding consistent. If your visuals and messaging are uniform, you'll reinforce your brand's image and ensure that customers recognize and trust your content, irrespective of where they see it.
Next, set your focus for each communication channel. It can enhance customer experience and make engagement easy. For example, you can use social media to drive traffic to your website or use website chatbots for real-time assistance like HubSpot does. Plus, reports state customer retail spending through chatbots can reach $142 billion by 2024.
Develop content
No customer communication plan can exist without content. So, work on creating a library of content that uses your unique brand voice. It retains the audience's attention and promotes authenticity.
Your content library must appeal to your different audience segments to remain relevant and resonate with them. A great place to start building self-help resources is by tracking FAQs and addressing them on a dedicated website page , which can serve as a self-service knowledge base.
If you're in the ecommerce industry, answer questions about shipping and returns. Alternatively, if you're a B2B brand, answer product-related questions.
Other customer self-help resources you can add are:
Knowledge base to get to know your product better
Video tutorials diving into product features
How-to guides to improve CX
A brand that does this extremely well is Figma. They have a search functionality that simplifies addressing customer queries. They also have courses, blogs and guides, video tutorials, and a forum for timely troubleshooting.
Diversifying your content types like Figma is a smart way to keep your audience engaged on your platforms while being helpful.
You can invest in podcasts, webinars, and newsletters with a dedicated team.
These content types enjoy decent success rates since they adopt storytelling.
A narrative with a logical flow and emotional hooks will always be more impactful than dry, informational content.
However, remember to consider audience preferences here too. Also, instead of appeasing social media algorithms and posting often, focus more on content quality.
Gather customer feedback
Did you know 94% of consumers will buy more from a company with 'very good CX'? That's why you must invest in collecting timely customer feedback. It can give you ideas for improvement, which boosts customer satisfaction and retention.
Use the A.C.A.F. Customer Feedback Loop. It includes:
Asking for consumer feedback
Categorizing it
Acting on it by implementing changes
Following up to let them know you're listening to their opinions
For example, MyKFCExperience offers a free whopper for filling out their survey form. It has helped them improve their menu to match evolving consumer needs.
If detailed frameworks are overwhelming to implement, start by sharing NPS surveys. It's a one-question survey where buyers rate your business on a scale of 1-10 based on how likely they are to recommend you to friends and family.
While creating a customer feedback loop, remember to use appropriate channels to reach them. Once you receive feedback, act on it promptly. You can even promote these changes on social media like Linktree recently did.
Focus on crisis communication and issue resolution
A business can face unforeseen crises — including data breaches like Yahoo, product defects, or service-related hiccups. But that's alright if you have an action plan for your customer service team.
Preparing your team so they don't have knee-jerk responses to issues thrown their way is best.
Also, your customer communication strategy during a crisis needs to have a unified voice. Best way to do it? Start by apologizing and then propose a solution.
In the heat of the moment, people tend to improvise. To prevent further escalation, it's best to stick to your plan.
This doesn't mean your team needs to stick to a robotic script. Showing empathy during these times can go a long way in retaining customers.
You can also lead them to appropriate resources so customers can help themselves. This makes them independent and also saves employees time.
Automate and personalize
According to Zendesk's CX Trends 2023 report, 70% of buyers tend to spend more on brands offering "fluid, personalized, and seamless customer experiences."
So, personalize your customer communication by introducing automation to your processes. For example, sales and marketing automation tools can streamline email campaigns, social media posting, and lead nurturing. It will also ensure consistency so you can remain top of mind.
Personalization lets you create content for individual customer segments using their preferences and behaviors.
It also increases relevance. For example, email personalization involves segmenting your list and sending targeted content. Chatbots can provide 24/7 support, offering instant responses to common queries.
For example, Coda sends onboarding emails to their new users where they welcome them, share important resources, and add their social links to stay connected. These time-saving techniques enhance customer engagement and drive better business results.
Remember, it's best to have SOPs in place so you don't lose your brand voice while automating customer communication.
Conclusion
A competent customer communication plan is often intricate. It relies on understanding your audience, choosing fitting channels, and building a library of engaging content.
Remember,
Customer segmentation and buyer personas help customize your messaging.
Regularly audit and adapt your communication channels.
Set clear objectives and measure success through KPIs.
Diversify your content types and use the power of storytelling.
Use these strategies methodically to devise a dedicated communication plan that addresses your brand's unique needs. These steps will undoubtedly lead to better quality audience interactions, cultivating lasting relationships, and delivering better results.
Don't wait — create your plan today.
Recommended Posts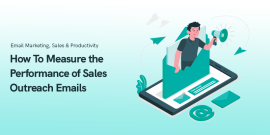 November 7, 2023