---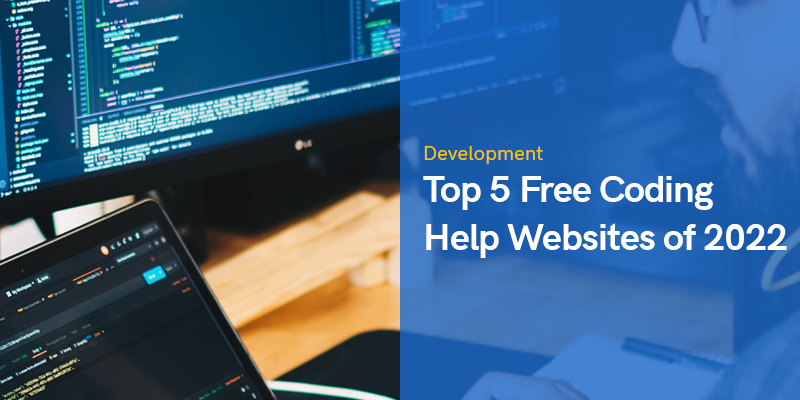 Top 5 Free Coding Help Websites of 2023
Learning to code is the best part of developing a program. It is a rewarding practice that everyone should try to participate in and learn from. Coding opens a lot of opportunities for developers, allowing them to apply new ideas.
What are the greatest free services for a starting enthusiast or someone wishing to understand more computer languages? Coding has become far more essential than it has ever been in the world today. The majority of coding aspirants desire to improve their programming and have a better understanding of the software.
Although many profitable organizations, companies, and programs give in-depth guidance and content on coding in any particular language of your choosing, most novices will prefer to improve their skills by using free sites and classes.
Top 5 Free Coding Help Websites
Getting a job is necessary. There are numerous roles available, including software engineer, product manager, data analyst, engineer, etc. And there are many of them. You can engage on the backend of a site or app like a remote data labeler, troubleshoot API problems, test and analyze code, and analyze user input, among other things.
FreeCodeCamp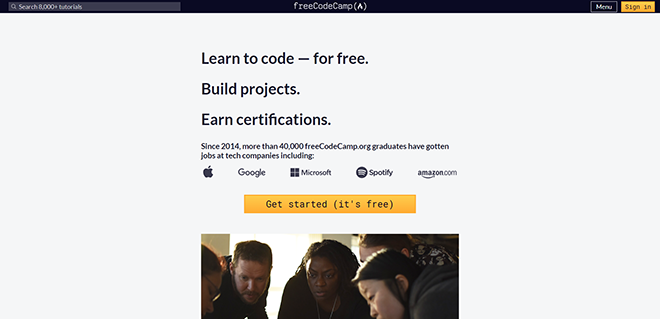 FreeCodeCamp is a non-profit organization based in the United States that teaches people to program for free. They've helped 40,000 people get dream jobs at firms like Google, Amazon, Microsoft, and others thanks to their material, which includes online coding classes accompanied by videos.
Certificates can be obtained by finishing courses in a variety of categories. Web design, product testing, data visualization, machine learning, and other subjects are covered at freeCodeCamp. They include coding frameworks that are related to coding, like Agile techniques. They have a YouTube channel.
Codewars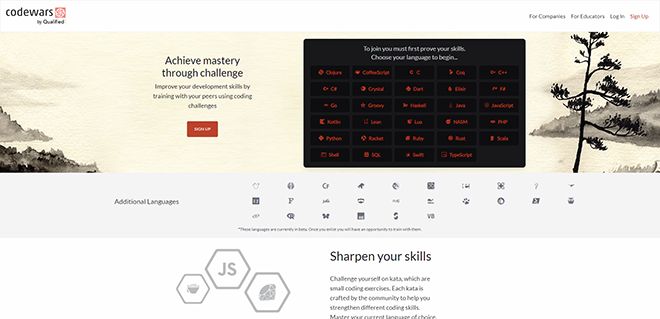 Codewars is undoubtedly one of the most effective venues for developing these skills. You can study hundreds of languages. C++ and C# are only a few of the choices, but there are Ruby, Python, Agile, Java, Scala, and a slew of others.
Codewars educates you on how to program in detail by presenting you with tasks that will put your intellect to the test. Every challenge's purpose is to help you improve your knowledge and experience by presenting you with activities that become more challenging. The best part about Codewars is that it lets you evaluate your responses to problems to how other programmers have dealt with similar problems.
HackerRank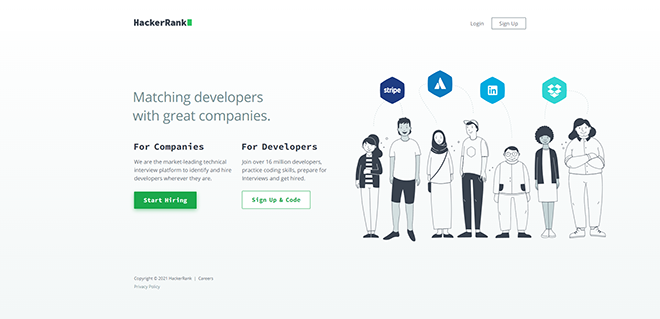 HackerRank is the most beneficial service on the internet as it will provide different types of materials to new developers. It includes several fast crash courses, like a 30-day competition to obtain more coding language skills.
It provides a variety of coding languages in which coding lovers can study and devote their time. HackerRank is most likely the greatest website to use if you want to work for a corporation, and by the way, EasyEssay is the best when it comes to college assignments. On these sites, most coding exams are completed successfully. HackerRank is a site that caters to hackers and businesses.
GeeksforGeeks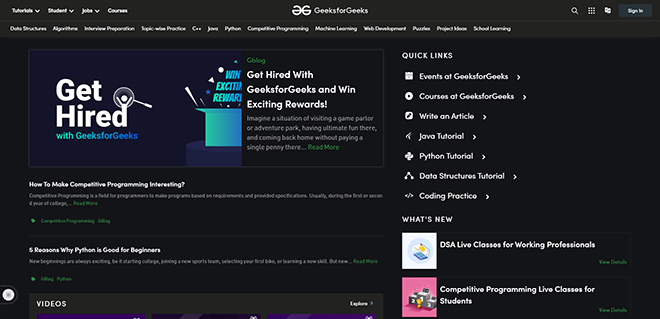 GeeksforGeeks is the best place to go for free information on a variety of coding languages and other programming subjects. It includes well-written, well-considered, and well-explained data science or coding articles, tests, and much more to help users acquire experience and improve their coding skills.
The nicest thing about this website is that you can always find relevant stuff on the themes and concepts you're looking for. If you look for a certain coding topic, you'll almost certainly get current, high-quality posts containing codes.
Codecademy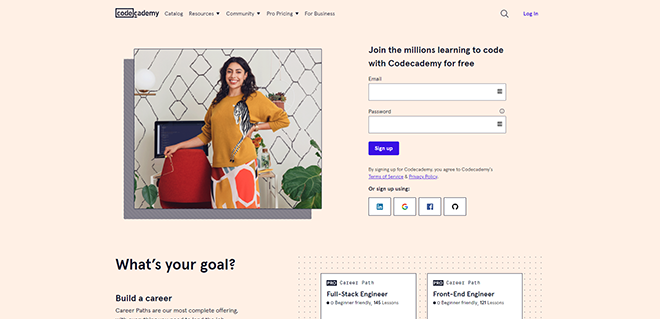 Beginner programmers and coding enthusiasts will find Codecademy to be an excellent place to focus the effort in improving the coding skills. Go, JavaScript, Ruby, and Sass are among the programming languages covered by Codecademy's affordable interactive online courses.
It provides one of the greatest platforms for coding, with a series of assignments to complete before moving on to the next level. The coding grade system and coding progression approach will assist users in increasing their engagement and learning.
You can choose whichever coding language you like and practice it until you get the best results and you can do everything with it like what C developers do. You learn by experimenting with code snippets and running them on your own.
Conclusion
When you study online, you have the freedom to proceed at your speed, dig deeper into topics that interest you, and use the strength of the online community to speed up your grasp of fundamental concepts.
It takes some searching and some judgment to compile a list of the best resources. You should ask inquiries, look around, and test out the websites.