---
Updated: October 13, 2023
No Comments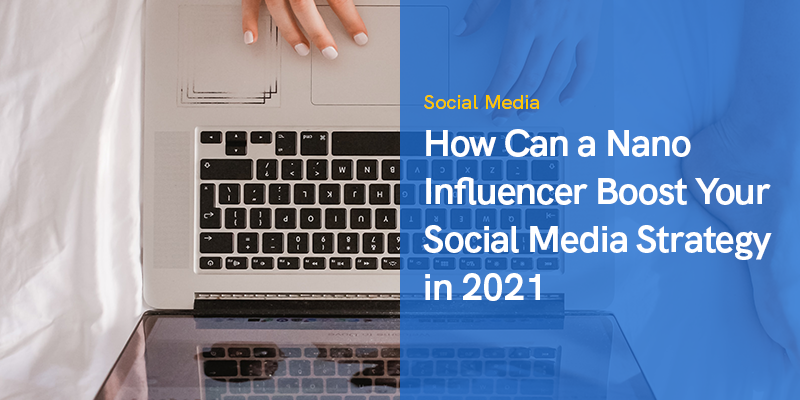 How Can a Nano Influencer Boost Your Social Media Strategy in 2023
Are you looking for creative ways to enrich your digital marketing strategy? By all means, don't underestimate the power of Social Media and especially social media influencers. But first, let's go over the basics, shall we?
Influencer marketing is an effective digital marketing strategy that can help you boost your online conversions, get you in front of new audiences and establish your company as a trustworthy and reliable business.
Influencer marketing uses endorsement from people with a considerable social following – influencers in a given industry and niche, to promote brands, products, and services to a specific target audience. Basically, it's the modern version of word-of-mouth marketing that relies on the well-established connections between influencers and their followers.
In recent years influencer marketing has grown exponentially. In 2019 the global market spending on influencer collaborations was $8 billion and by 2022 it is expected to grow up to $15 billion.
In order to invest in relevant and strategic influencer partnerships, you should know well your target audience and its specific needs and interests. Furthermore, you should assess your budget and consider which influencers you could afford at the current stage.
Once you have a clear understanding of your target audience and budget, the next step is to find the right social media influencers to partner with.

Based on the number of followers the influencers have, they could fall in either of the following categories:
Mega-influencers with 1,000,000 + followers;
Macro-influencers with 500,000- 1,000,000 followers;
Mid-tier influencers with 50,000-500,000 followers;
Micro-influencers with 10,000-50,000 followers;
Nano-influencers with 1,000-10,000 followers;
Nano-influencers, in particular, are starting to play an important role when drafting successful digital marketing strategies for SMBs, so let's learn a bit more about them.
What Is a Nano Influencer?
Nano-influencers are people who actively engage with their followers and usually have a social media following of at least 1,000 users. Nano influencers have the authority, the knowledge, and maintain a strong relationship with their audience, which allows them to affect their followers' purchasing decisions.
When businesses consider investing in influencer marketing, they often assume they have to approach the well-known mega-influencers and celebrities. And while working with mega influencers could help you reach out to a great number of users, it's not always the most effective way to promote your brand to the right audiences.
Nano-influencers keep a closer relationship with followers and as a result, they have better success convincing people that a product or a service is really worth it. That their recommendation is not influenced by a sponsorship deal, but it's rather honest and valuable.
Why Nano Influencers Are a Great Addition to Your Marketing Strategy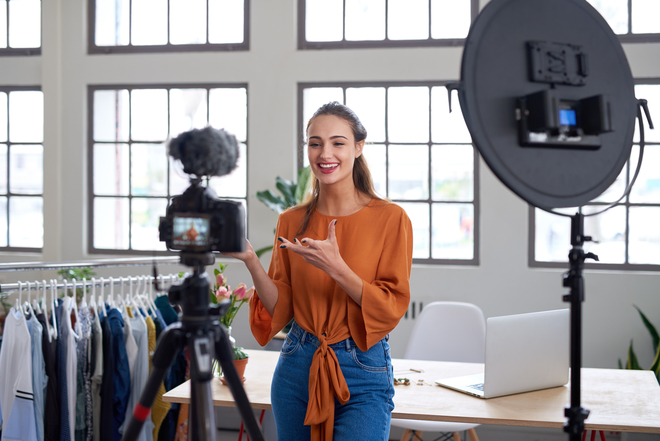 If you are wondering what the benefits of investing in a strategic partnership with an influencer are, go over these top 3 reasons why you should hire an influencer as your brand advocate:
Higher Engagement Rates
Consider that a mega influencer has a really diverse group of people in their following, which means that the percentage of engagement through likes or comments they get per post rarely exceeds 1-2%, because of their total number of followers.
Compare that to a nano-influencer with no more than a couple of thousand followers who usually gets an engagement rate of around 8%. The difference is significant. Brands collaborating with several different nano-influencers are statistically more likely to yield better marketing results.
Better Relationships with Followers
Attending fewer followers would result in the influencer being able to dedicate more personal attention to each one of them. The influencer could easily get part in the discussions and thus keep in close contact with their audience.
Often the interactions between nano-influencers and their followers look like conversations among close friends – they feel more intimate and come in the shape of casual dialogues.
Nano-influencers are constantly involved in answering questions, providing genuine feedback to their followers, and creating an atmosphere of a tight-knit community.
Good conversations feel truthful and tend to easily convert more people into committed and engaged followers. Nano influencer's followers are more likely to pay attention to the products and services their influencer recommends, especially when those are relevant to the influencer's field of expertise or interest.
Cost-Effective Collaboration
Nano-influencers are undeniably more cost-effective. They're the ideal solution for local brands that have a limited budget but want to take advantage of the exposure such collaborations offer.
Working with a few different nano-influencers is a low-risk opportunity. You could experiment with different demographics analyzing the best audiences, and allocating future investments exactly where they would pay off the most.
What is more, nano-influencers are often entertaining and authentic people who can help your brand tap into quality user-generated content. Nano-influencers will give you a fresh perspective on how to present your brand in your target audience's voice. All that on a considerably lower budget.
How to Find Nano-Influencers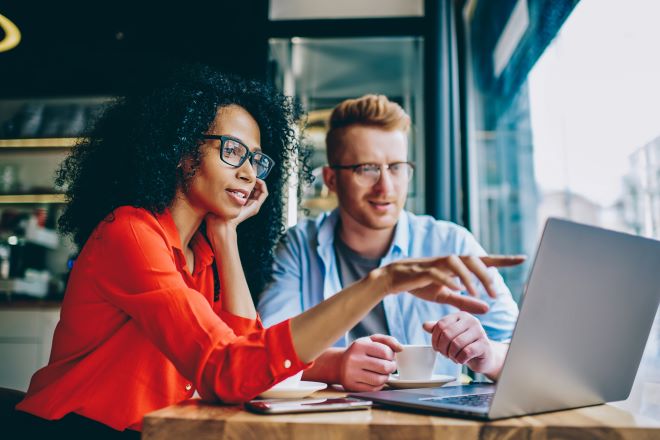 On social media, you can search for hashtags that are relevant to your business and identify the influencers that would fit your brand messaging and style. You can also look at which other influencers your existing followers are paying attention to. Influencers who go over topics from different, yet related niches could also prove to be valuable personas to team up with.
Take time to evaluate in great detail the nano-influencers you've listed as potential partners. Look at their audience, their voice, and their interactions with their followers to determine if they will be able to effectively present your brand's essence and ideology.
How to Manage Nano-Influencers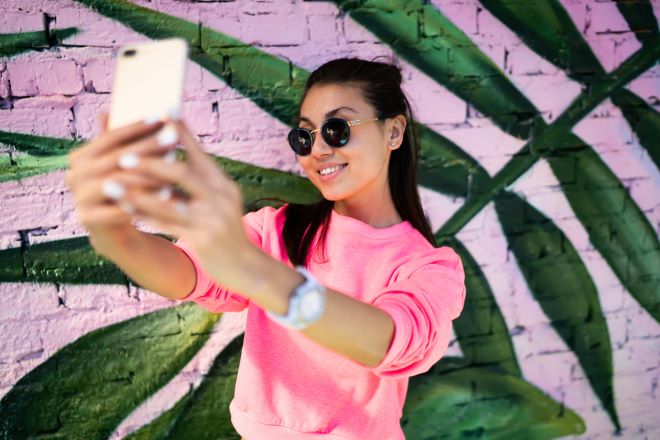 Working with nano-influencers will help you build a network of brand ambassadors speaking to different and much-focused audiences thus increasing your chances for conversions. However, you should also keep several things in mind:
Set Basic Guidelines – Don't Limit Their Creative Freedom
Your collaborative work needs to follow a specific outline so that nano-influencers could properly convey your brand's message. Nevertheless, be careful not to restrict their content unnecessarily. You don't wish them to come up with inauthentic and forced sponsored messages to their audience, right? Followers will immediately recognize the shift in mood and tone and might not look favorably on your paid promotions.
It's the unique voice and messaging of the selected nano-influencers that make them liked and followed by so many people and by your target audience per se.
 Set Reasonable Deadlines
Unlike, the big names in influencer marketing nano-influencers don't always engage with their content creation full-time. They don't have the type of resources mega influencers have and most of them are just starting out.
All those reasons are important to consider when considering working with them. Set deadlines that will accommodate your requirements and also the influencer's availability to ensure the work gets done and the campaign results are optimal.
Come Up with Logical Terms & Conditions
Piles of paperwork, describing the terms of your engagement with the nano-influencers might not be the best way to go about establishing your relationship with them.
Keep it simple and create contracts that don't overwhelm your potential partners because such an approach might end up costing you the deal.  In cases where the nano-influencer's compensation is not financial but it comes in the shape of a gift, you can even set the terms of your collaboration in an email.
Influencer marketing is a great way to boost brand awareness, build lasting relationships with new audiences, and establish brand-ambassador networks.  It's an online marketing channel with an enormous potential that every business should explore as an opportunity to grow its audience reach.
Nano-influencers are especially successful in engaging focused audiences and increasing conversion rates. They're the perfect blend between fresh content creators who speak authentically to their followers and trusted collaborators that you can easily and successfully work with to promote your business and reach new audiences.
Recommended Posts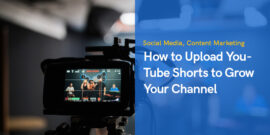 January 15, 2023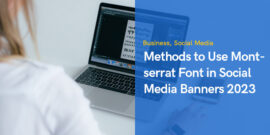 October 22, 2022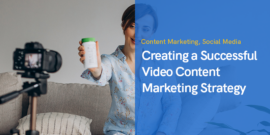 October 2, 2022