---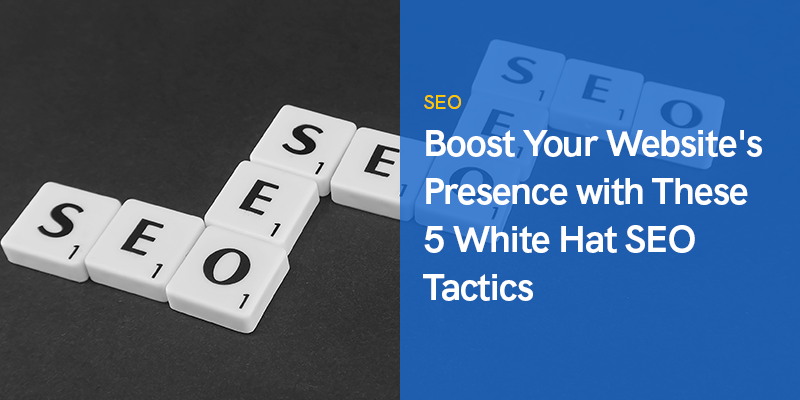 Boost Your Website's Presence with These 5 White Hat SEO Tactics
If you know about SEO, you've already got one foot in the search engine ranking game. However, you can only completely immerse yourself in SEO when you understand that both good and bad practices truly determine you as a content developer.
SEO is essential to get you traffic that is essential for your website's visibility.
According to Statcounter, 55% of worldwide online traffic came from mobile users and 42% from desktop users. A good SEO practice allows these numbers to happen. Here's how you should practice these tactics:
What Is White Hat SEO?
White Hat SEO techniques are those methods that closely follow a search engine's policies. These techniques ensure that your ranking improves on the search engine results page and gives your website a good reputation. A brief outline of these tactics are:
You produce quality content
You ensure your website is fast
You are generous with keywords
Your site is easy to navigate
The opposite of white hat SEO is called black hat SEO. These techniques are deceptive. If you employ these techniques, you're trying to cheat your users and the search engine to get a high ranking. Once you understand the distinction between the two processes, it is easy to stick to whitehat link opportunities without feeling the need to be deceitful.
White Hat Techniques to Implement
Now that you understand the importance of having white hat SEO techniques. The next step is implementing them. Here's how you do this:
Put Users First
When you're designing content, always make your users are a priority. If users are happy with your website, the search engine ranking will follow suit. Make your website easy to navigate by dividing your content and avoid clustering information.
It further makes your website visible due to an increase in its accessibility. Wrap up your user experience by making sure no matter if it's on a mobile phone or a desktop, the site loads fast and connects users to the information they seek.
Keyword Research
How can you create great content unless you know what keywords you should use?
Therefore, it is essential before you start any part of optimizing your content, you know the relevant keywords. You can pick out the popular keywords. A keyword acts like glue to keep your content together and give it a shape.
Besides using keywords in your content, you can also incorporate them into title tags and article headlines. You can even add them to your URL and your content's subheadings. It includes both long-tailed keywords that reduce the search engine results and make your content more prominent and short-tailed keywords with more search engine results but a higher chance of your website ranking popular.
Have Valuable Content
Coming up with unique content can be a very tedious task. However, it is the best strategy you can adopt for yourself in the long run, even though it is much easier to steal content. Low-quality spammy content can get you an immediate penalty by the search engine.
To clarify this idea, avoid citing sources without the proper credit and don't write content that already exists. Look for ways to add to the content that already exists. You should invest in having an appropriate content strategy.
When you write from experience and add your thoughts and perspectives into your content, it adds to its quality and makes for charming content. Use infographics, research, and images to create content that has information and is visually attractive to look at.
Add Links
When you apply for a job, you always look for a reference letter for yourself. Link building is similar.
Even if you feel your content is good enough to stand on its own, you still need to make it visible to a broad spectrum of people. It would help if you tried linking blogs and news outlets on your website as much as possible. It also invites them to backlink you on their website, which increases your visibility.
Reputable sources have quality links, and that helps the SEO elevate your rank. Also, make sure while linking they are relevant to your content. You can even ensure that any broken link or dead-end links can get a replacement from yours.
These link-building strategies culminate and give you a good ranking, making your website more visible and ultimately more popular. Two concepts can mingle in your link-building system. If you have quality content, you have a high chance of attracting links. It means you won't have to look for links all the time, and instead, bloggers and other sources will look for you.
Creative Descriptions
According to the white hat SEO, you can use every inch of your website for ranking. In that case, don't skip out on creating descriptive URLs. Search engines need these descriptions to determine your content and what category it occupies, such as writing for a business journal or doing a science article.
It includes writing descriptive meta tags to give your users a clear glimpse of what your website holds for them. Don't forget to add the secret ingredient of a keyword to make sure the description comes together. Keywords act as a signal for the search engine to find and index your weight away. Your content needs all the support it can get. Therefore, make sure you don't overlook working on your URL structure and adding helpful descriptions where possible.
Wrap Up
White hat SEO is fundamental to your website's visibility. If you engage in these techniques, you may find yourself occupying a high rank on the search engine's results. Always make your users your priority and design content that you know they would like.
Make sure you do proper keyword research so that you're hitting all the right words.
Your content should be valuable enough to speak for itself, but don't forget to add descriptions in your URL and meta tags. Have an excellent link-building strategy so you don't miss an opportunity to reach a larger audience. These simple tricks are all that it takes to emerge victorious.
Recommended Posts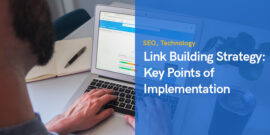 September 11, 2022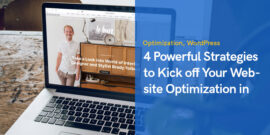 September 6, 2022