---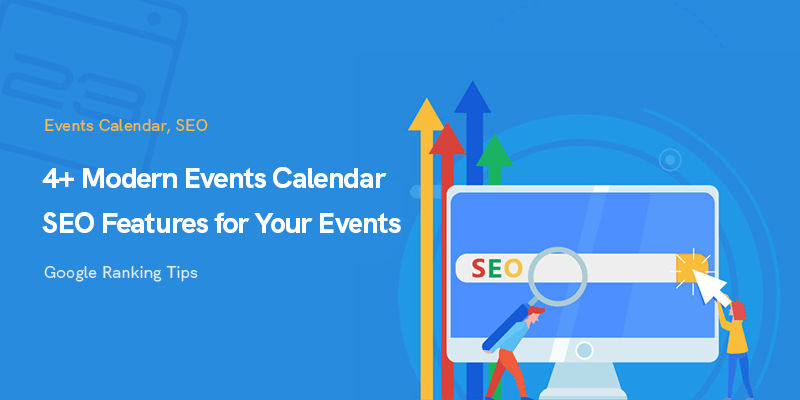 4+ Modern Events Calendar SEO Features for Your Events
In this article, we're going to show you how Modern Events Calendar SEO features will improve your event's SEO and therefore increase your traffic and customers.
Many businesses host events and bring people together for different purposes. Networking sessions, conferences, seminars, webinars, and courses are all among the events business owners host, either online or locally.
If you put on events for yourself or other companies, you need to be aware of the ways you can reach your audience and become visible on SERPs as much.
How To Improve Your Events' SEO with Modern Events Calendar?
The Google results for event-based searches have some features that should be taken into account to know how to do SEO for an event website efficiently.
Additionally, considering the current global COVID-19 pandemic, Google ranking for events have undergone significant changes as well. In the next paragraphs, we will shed light on the newest updates of SEO for events and provide you with information about the ranking factors that assist you significantly.
We also introduce the Modern Events Calendar plugin, which is one of the best WordPress event calendar for online events that can help you much with your SEO.
If you are interested on choosing the best WordPress event management software, you should read this: Best WordPress Event Calendar Plugins 2020 Ultimate Guide
The All-in-one Modern Events Calendar Plugin

MEC is an entirely practical and modern WordPress event calendar plugin that is mainly focused on the compatibility of such a tool for business owners.
It comes with a handful of features to help you share and manage all kinds of events on your website competently. The rapid increase in the total number of active installations from 10,000 to 45,000 over a year shows the great advantages it owns compared to other similar tools.
The plugin's free plan covers a bunch of incredible customization features that meet all the needs of a regular user. In case you need additional professional capabilities, including the great addons, you can purchase a premium license at a low cost that comes with lifetime updates.
Using this plugin, you will be able to create all kinds of single and recurring events and display them on your site in a way that best matches your preferences. The booking and integration features come in handy for many online businesses that pave the way for event holders to manage everything efficiently according to their plans.
The Modern Events Calendar is the best solution to manage events on WordPress that offers a world of practical features letting you create and share your plans in an attractive and easy-to-use format.
Many of the attributes provided for free in the best WordPress event calendar can be found in paid versions of other plugins such as EventOn and The Events Calendar Pro.
To form a general idea about what you can get by downloading and using the MEC feature-rich WordPress calendar, the Webnus team has produced a chart showing the differences of the best WordPress event management plugin compared to other tools in detail. You can see how this plugin compares to the competition from the picture below.
| Features | Modern Events Calendar | The Events Calendar Pro | EventOn | Timely | Event Espresso |
| --- | --- | --- | --- | --- | --- |
| Single day events | | | | | |
| Multiple day events | | | | | |
| All day events | | | | | |
| Full Calendar view | | | Add-on + $40.00 | | |
| Monthly calendar view | | | | | Add-on + $39.95 |
| Daily view | | | Add-on + $40.00 | | |
| Weekly view | | | Add-on + $40.00 | | |
| Countdown view | | | Add-on + $25.00 | | |
| Grid & cover view | | | Add-on + $40.00 | Add-on + $98/yr | Add-on + $39.95 |
| Slider & carousel view | | | Add-on + $40.00 | | |
| List View | | | Add-on + $40.00 | Add-on + $98/yr | |
| Event locations system | | | | | |
| Event Venue & organizer system | | | | | |
| Multiple organizers | | | | | |
| Front-end Event Submission | | | Add-on + $70.00 | Add-on + $450/yr | |
| Never end events | | | | | |
| Event widgets & sidebar | | | | | |
| Custom sidebar | | | | | |
| QRcode module | | Add-on + $89.00 | Add-on + $15.00 | Add-on + $120/yr | Add-on + $99.95 |
| Recurring/Repeating events | | | | | |
| Shortcodes generator | | | | | |
| Direct/Modal link for single event | | | | | |
| Show/Hide option for search bar | | Add-on + $89.00 | | | |
| Filtering options | | Add-on + $89.00 | | | |
| Coupon System | | | | | Add-on + $99.95 |
| Invoice | | Add-on + $89.00 | | | Add-on + $69.95 |
| MailChimp Integration | | | | | Add-on + $49.95 |
| Stripe Payment | | | | | Add-on + $79.95 |
| PayPal Express Payment | | | | | Add-on + $79.95 |
| Google calendar integration | | Add-on + $89.00 | Add-on + $35.00 | | |
| Reporting dashboard | | | Add-on + $45.00 | | |
| Local time | | | | | |
| Manage Notifications | | | | | Add-on + $69.95 |
| RSS feed | | | Add-on + $15.00 | | |
| Schedule for single event | | | Add-on + $40.00 | | |
| Download .ics file | | | | | |
| Social share icons | | | | | Add-on + $29.95 |
| Custom Color | | | | | |
| Search Bar Shortcode | | | | | |
| Breadcrumb | | | | | |
| Schema Ready | | | | | |
| Reminders notification | | | Add-on + $35.00 | | Add-on + $69.95 |
| Organizer Payment | | Add-on + $149.00 | | | |
| Customizable Notifications Emails | | | | | Add-on + $69.95 |
| Complete Repeating | | | | | |
| Ticket price per date | | | | | |
| Customizable Timetable | | | | | |
| Import .ics file | | Add-on + $89.00 | Add-on + $35.00 | | Add-on + $69.95 |
| Auto Update | | | | | |
| Map view + Directions | | | Add-on + $40.00 | Add-on + $997.00 | |
| Agenda view | | | | | |
| Masonry view | | | | | |
| Timetable view | | | | | Add-on + $39.95 |
| Available spot | | | | | |
| Ticketing system | | Add-on + $89.00 | Add-on + $90.00 | Add-on + $120/yr | Add-on + $69.95 |
| Booking system | | Add-on + $89.00 | Add-on + $60.00 | Add-on + $120/yr | Add-on + $69.95 |
| Booking form builder | | Add-on + $89.00 | | | |
| Weather module | | | | | |
| Premium Support | | | | | |
| Total Price | $75 | $89/yr + $505 | $24 + $745 | $1215/yr | $79.95 + $839.35 |
As you can see above, the free version can bring you a pretty long list of features you need for your event management, which makes it a great option and also the best WordPress event management plugin if you are on a budget.
You can create various types of events such as single-day, all-day, and even the events that hold more than a day. As mentioned before, fully-integration features of the best WordPress event calendar let you synchronize your data with other famous tools and platforms as well. You can customize your events by adding images, hourly schedules, defining tags, and many other free features.
More Professional Features in Pro Version!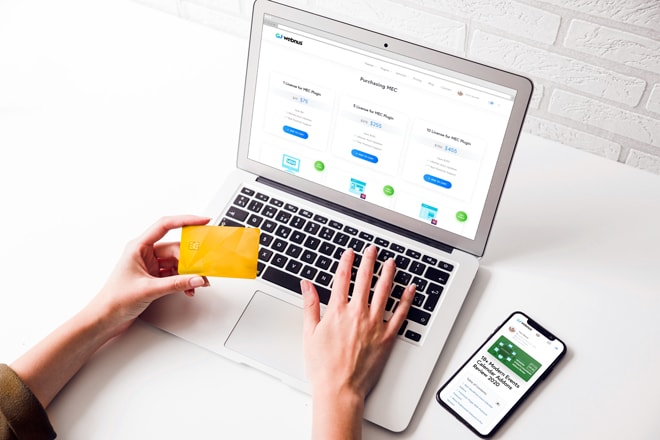 In case you need more tools and features, you can upgrade your feature-rich WordPress calendar to the Pro version at a reasonable price.
For example, a license with permanent auto-updates and a year of premium support costs you only $75.
A guarantee of a 30-day money-back ensures you about the quality of the best WordPress event management plugin to use it without any risks.
30 Day Money Back Guarantee
You'll be amazed by the high quality of our products, but in case if you gave it an honest try and didn't like it, you should know that "Customers Satisfaction" is one of our most important goals.
Purchasing the Pro version of the best WordPress event calendar unlocks a lot of more features for you.
5-Star Support Team
We gathered a professional, motivated and caring support team here on Webnus so we can listen carefully to our customers' needs and help them as soon as we can.
We have mentioned some of these excellent capabilities in 17 Modern Events Calendar Addons Review. Each of those items can be considered as a separate addon, but they are provided in the Pro version for free.
Google Latest Update on Event Status
Considering the global effects of COVID-19, many events have either been canceled or changed to only take place online.
These changes have not been underrated by Google either since they have added new options to the developer documentation.
This search engine aims to show accurate information based on the latest changes that occur in businesses and affect the ranking factors. These schema updates support users and publishers and let event hosts keep their ranks on search results and avoid losing visibility on Google pages. The main three statuses include postponed, canceled, and virtual., and the following tips help you keep Google up to date on the events you hold.
The eventStatus property of schema.org defines the events' status, particularly when the conditions have changed. It can be extremely practical since users can see the latest updates of status instead of removing it entirely from SERPs.
You can use the new updates in these ways:
Canceled Events
For this purpose, change the eventStatus property to EventCancelled and don't make any changes to the previous date in the event's startDate.
Postponed Events to an Unknown Date
Simply change the eventStatus to EventPostponed and don't change the original date in startDate until you make up your mind about the new date. Once you are sure about the new time, shift the eventStatus to EventRescheduled and update the startDate and endDate variables accordingly.
Postponed Events to a Later Time in Future
Update both startDate and endDate with new information. You can optionally change the eventStatus field to EventRescheduled and also add the previousStartDate.
Changed in-person Events to an Online-only One
To make it more clear for users, you can update the eventStatus and use EventMovedOnline. Also, if you want to mark your events as online-only, you should use VirtualLocation as the location and change the eventAttendanceMode to onlineEventAttendanceMode.
MEC Plugin Updates for New Google Event Statuses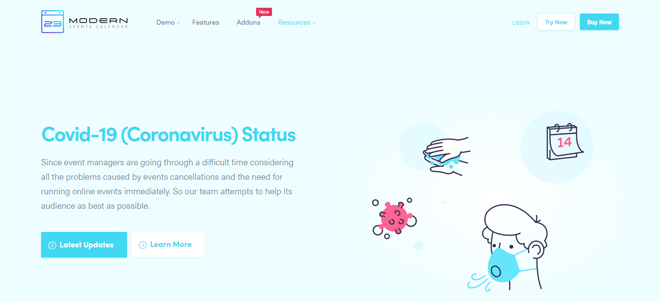 In an attempt to help users maintain a good SEO ranking during the COVID-19 pandemic, the Webnus team has added a new tab in their product's menu named SEO Schema.
This WordPress event calendar registers all your event changes in the schema so that Google detects these changes right away without leaving any negative impacts on your SEO for events.

Similar to the new updates of Google, these tabs include Scheduled, Moved Online, Postponed, and Cancelled statuses. These descriptions are separated by different colors and will be added to your calendar events as labels:

The following picture shows how these shortcodes and colors appear on your events' details when you put them into use:

The Links tab can similarly help you with changes in events. The location of events can be linked to virtual locations, and you will be able to enter separate links for organizers or hosts to let people know them before the event's day.
The latest updates have provided great synchronization with the new documentation of Google to assist event organizers in resuming their activities without losing reputation.
These new capabilities are available for free, which means the Lite version users benefit from them as well.
Useful Google Ranking Tips for Events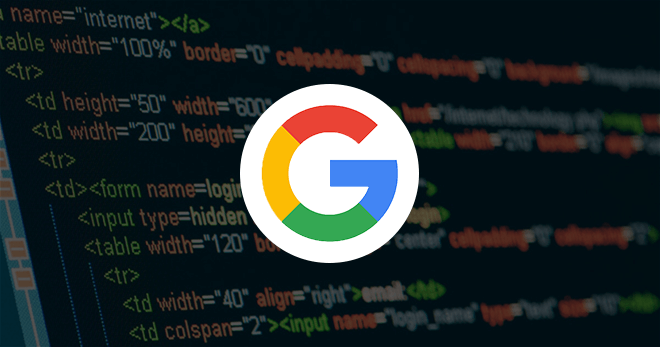 Aside from the recent changes in Google, there are general practices every event host can follow to increase visibility on search engines and, consequently, boost attendance.
The most important tips to consider are as follows:
Event Schema
As you may know, schema.org is a data markup that allows you to add extra description and context to your content to appear on search engine results.
It is considered the most important factor in SEO for events that helps you get rich snippets in the results.
On the event page of schema.org, you can see subtypes of events such as FoodEvent, BusinessEvent, and so on. Implement this information as inline-microdata or JSON so that you get better chances of appearing on the top results of Google.
The critical areas that you need to have marked up include location, name of the event, address, start and end dates, images, organizers or performers, price, and general description.
The date markup allows Google to deliver the most related results for time-based user searches like tonight, this week, next week, etc.
The rich snippets you get by using the required schema lets you get fields under the results for the next upcoming event and its details. This appearance is critical since users can directly click on your other events from the organic result pages and, as a result, improve your Google ranking.
Make sure to always use the Structured Data Testing Tool for any errors that might be with your schema.
Keywords and Quality Content
To rank higher for your events, you need to convince Google that your website brings more value to searchers compared to other sites. Publishing authentic and useful content is an excellent approach to this goal.
However, avoid keyword stuffing on your pages at all costs since it can, in some cases, lead to losing your current ranks and visibility on SERPs.
It is vital to optimize the name of events and get the most traffic to the events' pages, but being overloaded with keywords signals Google knows that you have been trying to manipulate the ranking factors. For example, mentioning the city's name in your titles increases the chances of being found in local searches.
Good content should be well-written for humans while adopts to search engine algorithms. Regular posting of fresh and new content is the best way if you want to reach more internet users that search for their needs. No matter what type of content you use, it should be optimized for SEO.
For instance, if you use videos on YouTube, use keywords in the title, write appropriate descriptions with link backs to your landing pages, and make proper use of annotations and YouTube cards. Optimizations on YouTube can help you attract more people towards your website since it is the second most popular search engine around the world.
Long-tail keywords are similarly powerful tools that should not be forgotten in SEO for events. The competition or shorter keywords that are popular are usually harder, and this is where the significance of long-term keywords get higher.
These keywords are more targeted on the audience, which allows you to attract the people you want for your plans easier. There are plenty of tools available that can help you find keywords easier, and WordStream Keyword Tool is one of the top free websites for Google ranking in this regard.
Moreover, when you study your audience and know them better, you can optimize your content, headlines, anchor text, and other features according to what they use most. It helps you communicate with your future participants more effectively and is categorized among the impactful ranking factors.
Dates and Time
As stated earlier, start dates are essential in SEO for events as you use the schema to alert Google when your events take place. Timing of events matters to Google, and that's why you always need to be specific about the time your event happens and take advantage of timely searches.
You should even get more specific and define the time of days your event is going to be held. This can give you Google ranking in searches with keywords such as "events tonight."
Sometimes events are planned in non-consecutive days. In this case, try to have a specific event page for the available days and mark them up with schema.
This way, you prevent attendees from coming to an event that is not going to take place.
Link Building
One of the common metrics by which the search engines determine the value of a site is the links of other websites to it. This technique is prevalent for Google ranking of any website, and it applies to events as well.
You can share links to relevant websites with competent authority that are related to your industry and events' purpose. Influencers and third-party websites amplify your content, too. Industry insiders and local blogs based on the exact identification of audiences play an important role in increasing SEO ranks.
Your social media activities come into play for this purpose as well. Provide social sharing buttons for the events and encourage website visitors to re-share them.
Ticketing marketplace and websites are proper targets for building links. Find sites that have the option of selling tickets since they can come in handy for marketing your event, link building, and reaching a new audience.
Using the Modern Events Calendar for Google Ranking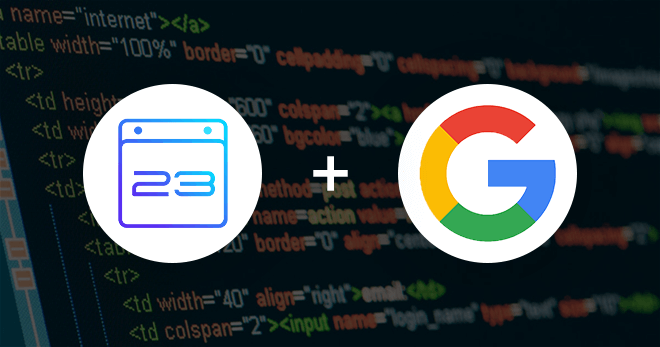 As earlier stated out, there is a dedicated section in the Modern Event Calendar plugin for the schema that improves your SEO for events dramatically.
Whenever you define the starting and ending dates, the plugin uses the schema to update Google about them. Since you can enter the information about each event in detail, there are higher chances for people to reach your other events on the search results as well.
The plugin is equipped with direct social sharing buttons so that users can share them instantly on their accounts.
Additionally, by installing the Event API addon, you will be able to share your events on other websites that don't use WordPress CMS without losing the original information and designs. This can be performed with the help of APIs that are generated for each event after you create them.
Also, if you have subsites for your business, the Multisite Event Sync addon performs as the best tool for sharing links on all those websites. Whatever changes you make in the main website will be inherited to those sites as well, and it adds to your ranking factors for visibility on SERPs.
Conclusion
The Google latest update on event status has aimed at helping businesses with SEO for events. The event planners can benefit from various techniques to improve their Google ranking, and a proper tool can make it more simple for them.
The Modern Events Calendar is the best WordPress event calendar that is recently updated based on the latest changes in Google documentation. Customizability and functionality of this plugin alongside the features it offers for improving events' SEO can assist you considerably in coping with the COVID-19 pandemic.
Recommended Posts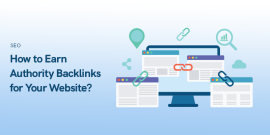 November 29, 2023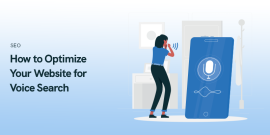 November 14, 2023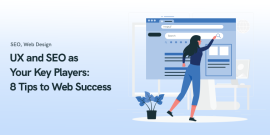 October 24, 2023