---
8 Tips for Creating the Best Post Event Report
Creating the Best Post Event Report
If you have ever held an event, you would probably agree that event management involves a lot of back and forth. The necessary tasks are not limited to creating the event and then gathering a group of people together on the scheduled date.
After it is over, you should debrief and evaluate your effectiveness before moving on to the next event. Successful events are those you analyze to find out what went wrong and also highlight the advantages that should be continued.
Identifying practical insights and collecting the necessary data for generating a useful report should be of high priority for every event planner. That's why you need to know the actionable techniques to write a report after an event finishes.
In the next paragraphs, we will discuss the ways to write the best post event report and calculate the ROI and other necessary insights related to your event.
Why Should You Write a Post Event Report?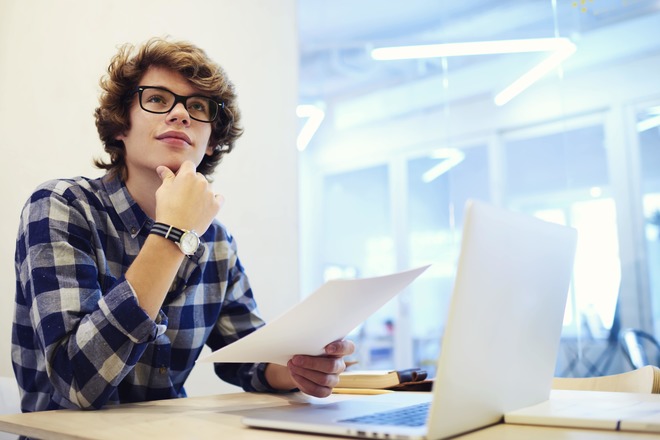 An appropriate report pulls together all the statistics from the very beginning steps and gives an event host whatever information he needs. You can go deep and compare the number of reservations and payments with the total number of attendees to address the strengths and shortcomings.
The target audience of such reports can be your boss, sponsors, stakeholders, or even your friends and team members who want to know precisely what has happened internally on that day.
These reports assist you effectively to arrange future plans with better plans for expenses, revenue, participants, and other useful information alike. You find key goals and vital recommendations from the post event statistics that pave the way for holding the upcoming events more profitably.
Things to Consider for the Best Event Report
In the beginning, you may get confused about what to begin with. Undertaking surveys after the event is a good starting point for your report. You can collect information by either sending emails, sharing questions as posts on social media, or using online forms.
Also, try to find out how things went on from your side.
How did the attendees react to your speakers and performers? Were they engaged enough or not? Which moments or acts left people in excitement? Did you succeed in briefing your staff efficiently and letting them know about their responsibilities? Did your location have enough room for all attendees? Did anything unexpected happen during the session? Were your marketing activities satisfying or not?
Find the answer to these questions that put you in the picture about your overall details in the report, and you automatically have most of the content you need for the best post event report.
Writing the Best Post Event Report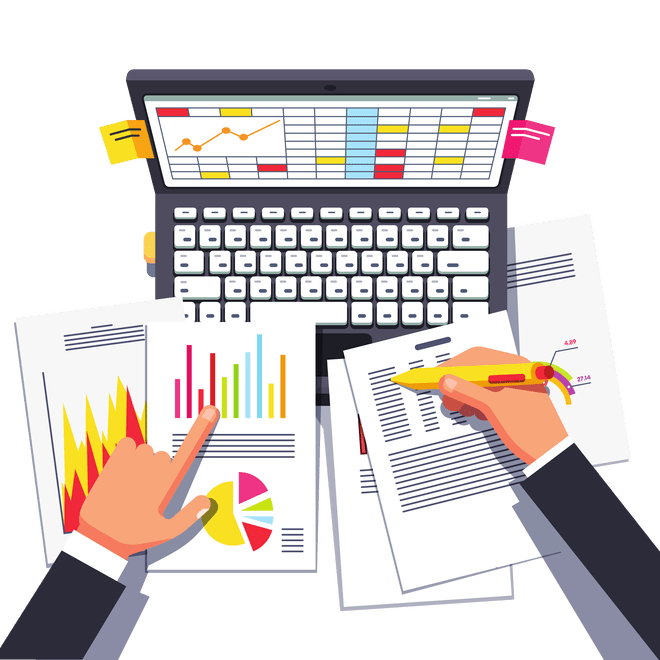 Before starting to write, choose the most appropriate format that matches your target audience. Defining this item helps you skip parts that may not be necessary, and instead, lead with ideas and facts that engage your readers. Make sure you write your report within two days after the event and genuinely thank the sponsors, applicants, and sellers in the end.
Follow these simple guides to generate a report for your event that gives you in-depth details about your conference, business networking sessions, or educational courses.
Identify Your Event
Jumpstart your report with an introduction that includes the most basic information. Try to write general ideas in this section and avoid small details. Focus on letting your readers know what event you have held, where it has happened, and when it took place. You can either make it descriptive or use bullet points for better punctuality.
Include Facts and Descriptive Data
Spell out the most significant insights, results, timeline, and discoveries of the event alongside your ultimate objectives. In fact, you'd better write a proper statement of your goals and motivations so that your audience knows in the beginning why you have thought of the event in the first place. Your objectives need to be actionable and measurable. Henceforth, it's not wise to talk very generally.
People accept information proved by numbers and charts better than long lines of text. You can use free websites such as Canva to generate infographics and engaging charts so that the representations are more visual.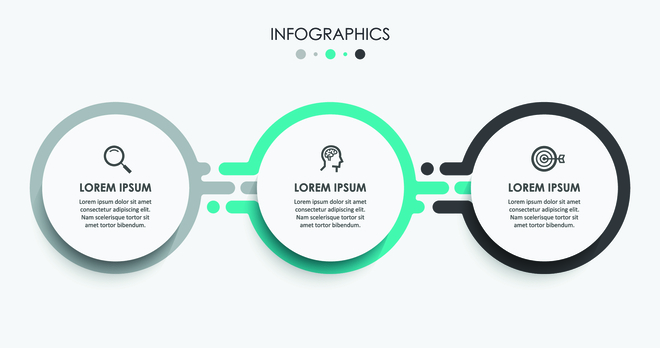 Introduce your speakers, representatives, key staff, and event planners with details about their responsibility and performance. Then, based on your event's type, add any specific information that comes in handy. For example, if you hold a business networking gathering, tell about the companies involved, the important industries, and executive managers who attended.
Talk about what you did and what you achieved in return. Share your highlights, outstanding achievements, and the improvements you have decided to make in the future plans. Plus, put a high focus on reflecting the challenges and mistakes that appeared ahead of you. Be realistic, and of course, honest for the information you share.
A good example here is the problems or limitations you have had with your event venue. If it was an exhibition, how helpful or hurtful was your booth located? Did you have a good display, or was it hard for people to find you?
Talk About the Attendees
You can use charts and pictures to show how many attendees you had or how many tickets you sold. Collect the information of attendees with their demographics and roles during the event. If you have done polls and surveys, share the results as well. This way, you will have a handful of data to share with your partners.
This part is likewise an excellent place to pull in posts from social media. Share some of your followers' tweets on twitter, include Facebook posts of users about your event, or their comments on your own posts on Instagram. Including photos, videos, or any other multimedia assets that support your text is highly advised, too.
Include Marketing Aspects
Since you are writing this report for analysis and improvements, financial considerations are also a must. Clearly define your expenses, your earnings, unexpected costs, and every other detail that guide you in the best way for clarity and future planning.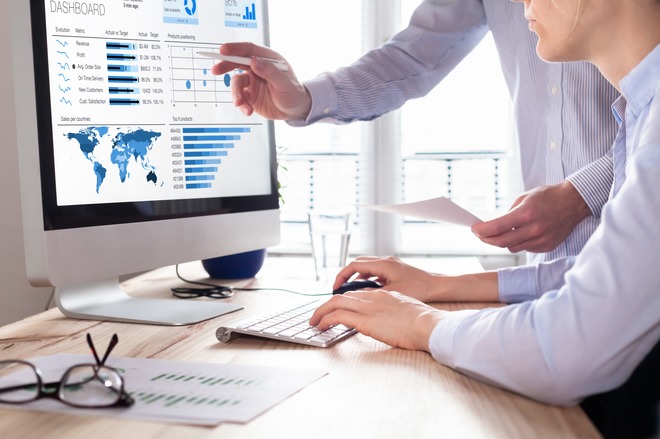 Use KPIs to measure the marketing analytics of your event. How many times was your hashtag used? How many new subscribers did you get through your email marketing plans? Were there considerable unique visits to your website during the event? Share as much as possible relevant information in this category to convey your marketing performance.
Moreover, you can review the revenues of your sponsor and the agreed return on investment. Display the number of clicks on your events, either you have installed an event management tool on your own website or used third-party sites. Similarly, you can share the experience of the vendors and their level of satisfaction from your event.
Share Recommendations in the Report's Conclusion
It's better to finish your report with useful takeaways and recommendations for a better similar experience in the future. Think of individuals who want to experience the same event as yours and are looking for ways to minimize mistakes. Make your findings bold and keep your recommendations simplest possible.
Generally speaking, individual preferences change over time. That applies to economic trends as well. You never want to make decisions on outdated information that are not valuable anymore. Therefore, the sooner you prepare your report, the more relevant and useful it will be.
Event evaluation tools for the best post event report
Utilizing the features of report tools is hugely useful for evaluating the success of your event. These tools can be used from the early stages to the last ones.
First of all, use a registration tool that can generate reports for the number of bookings and also track your ticket sales. Many software solutions in this regard make useful reports out of the data they capture. This is one of the most critical steps in holding your event, and therefore, you should provide people with all the essential tools for the most comfortable reservation experience.
For example, make sure you have different payment gateways so that people won't have any difficulty in paying the booking fees.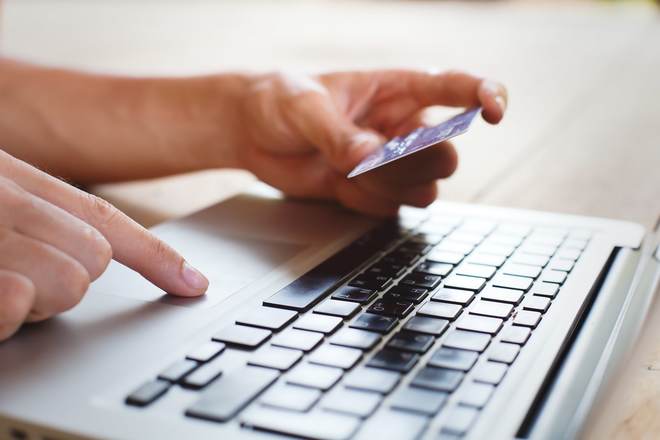 Next, compare the number of registrations with the number of people who actually showed up. This attendance tracking gives you a hand to evaluate the effectiveness of your strategies and make improvements where necessary.
As mentioned earlier, surveys are extremely helpful for writing the best post event report. There is plenty of free online survey tools such as Google Forms and SurveyMonkey that give you the chance to conduct surveys efficiently. Then, you can take advantage of an NPS (Net Promoter Score) tool to contextualize the positive and negative ideas about your event.
Tips for having a realistic report
Now that you are familiar with the notes to consider for writing a report and what tools to use, let's review some tips that make your story more realistic and acceptable.
Analyze the Apps You Use and Compare Analytics
The best way to gain the trust of people is to compare what happened before and after your event. Use your social media insights and provide a side-by-side comparison of the number of follows, interactions, and likes. Track the relevant or specific hashtags you have used and determine the phrases your attendees used for your event.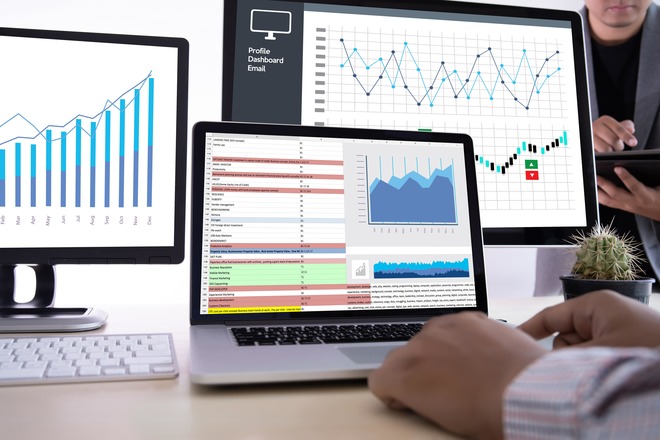 Define the parts of your apps with the most visitors and users. Measure the time they spent on your pages and, if possible, count the messages your users have sent and received. Make sure you check all your accounts before the final release of your report.
Including these insights in your report proves you to the audience much better.
Take Notes During the Event
If you want to write the best post event report, you should be actively present in the session. You should pay close attention to what happens and take notes for yourself for further use. If you can attend the meeting, have someone on whom you can offload the responsibility.
The notes you take can be about the overall environment, things that make your audience excited, activities that bore them, and even the exact number of attendees by counting. Just keep in mind to write down descriptions from which you can extract useful information for the final report.
Measure Conversions
Check the numbers of your email marketing platform and website forms to count the number of regular visitors who have successfully converted to your leads. Also, try to track the post event leads if possible for you. This data is perfect to be shared with your partners for further business cooperation and promotions.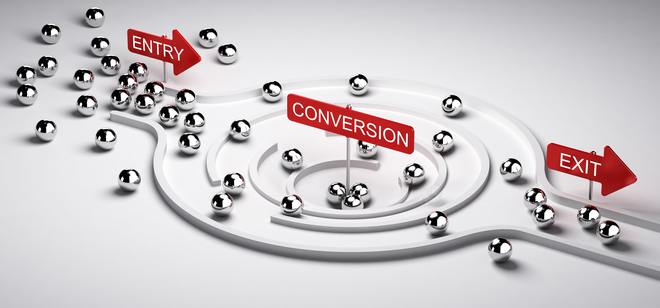 With all that in mind, start writing your report. Just like any other report, outline it into three parts; introduction, body, and conclusion. Then, add ideas and details one by one to each section accordingly. Your body is where you should include statistics, analysis, and the collected information, and conclusions and recommendations should follow it.
Where to publish the report?
After writing the best post event report you can, it's about time to share it. The first place that crosses the mind is your website's blog section. You can embed videos from YouTube or social media platforms and make your blog post more visually appealing.
You can also put it as a guest post on other websites related to your field of activity, or pay them to share your post. Additionally, several data mining organizations have websites with high daily traffic and accept blog posts in exchange for your analytics and insights.
Overall, do your best to write your wrap-up report comprehensively and use all the available channels for reaching a more extensive range of audiences.
The Bottom Line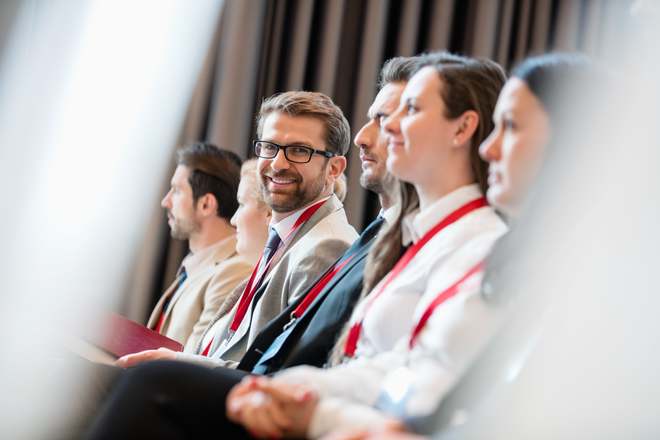 Your post event report is the best chance to discourse what has functioned flawlessly and what needs improvements. Although it may seem to be a hefty task to accomplish, you shouldn't forget about the benefits this report brings to your business.
Next time you want to write a report, follow the tips mentioned above and write the best post event report in no time with ease.
Recommended Posts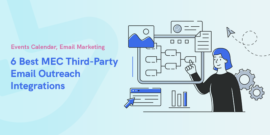 July 24, 2022